— -- Dueling fires in California have caused mass evacuations and left destruction in its wake.
The Valley Fire, which is centralized about 100 miles north of San Francisco, has grown to cover 50,000 acres, according to authorities.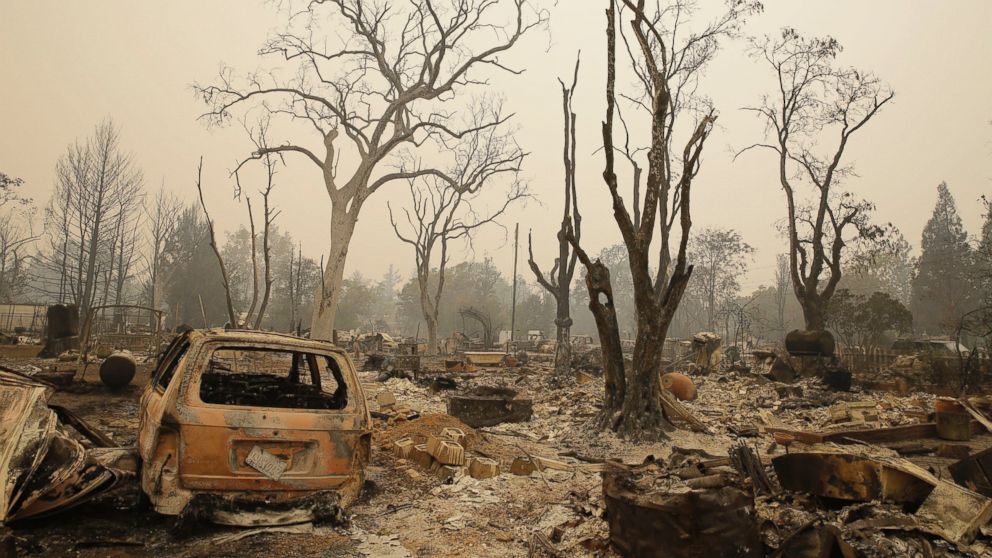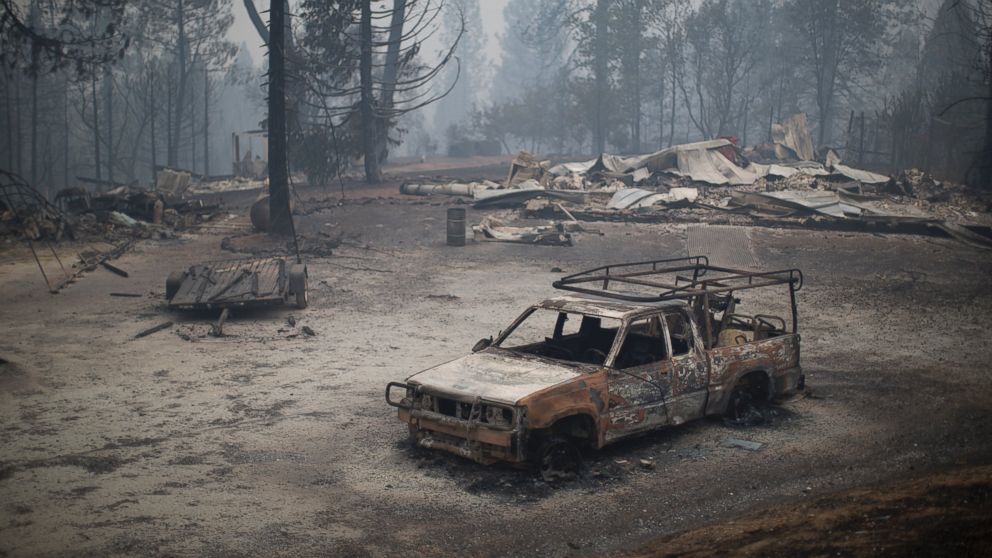 So far, 20,000 people have been evacuated and up to 1,000 homes or businesses have been destroyed, a California battalion chief told ABC News on Sunday.
Now that some of the areas of destruction can be viewed for the first time since those flames cooled, areas of Middletown, California, look almost like a post-apocalyptic wasteland.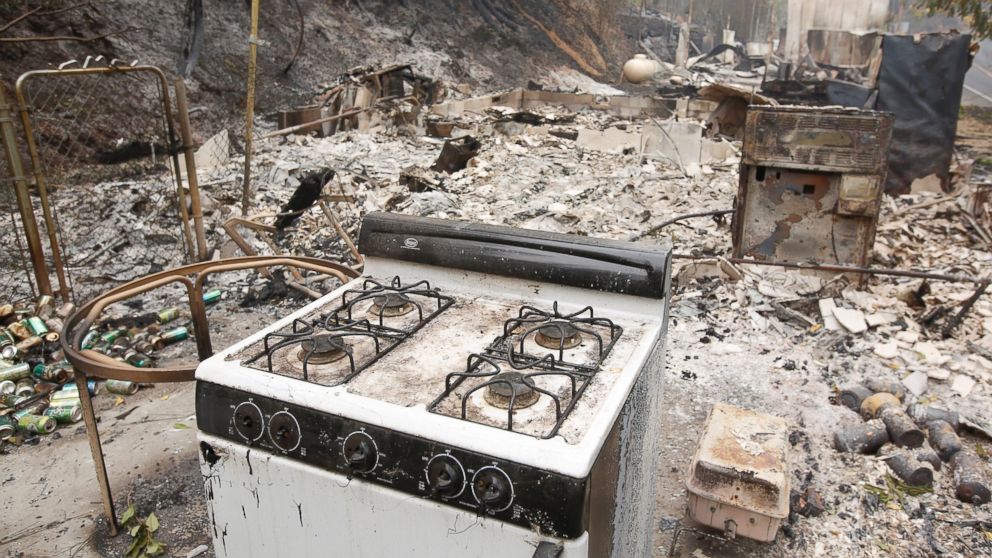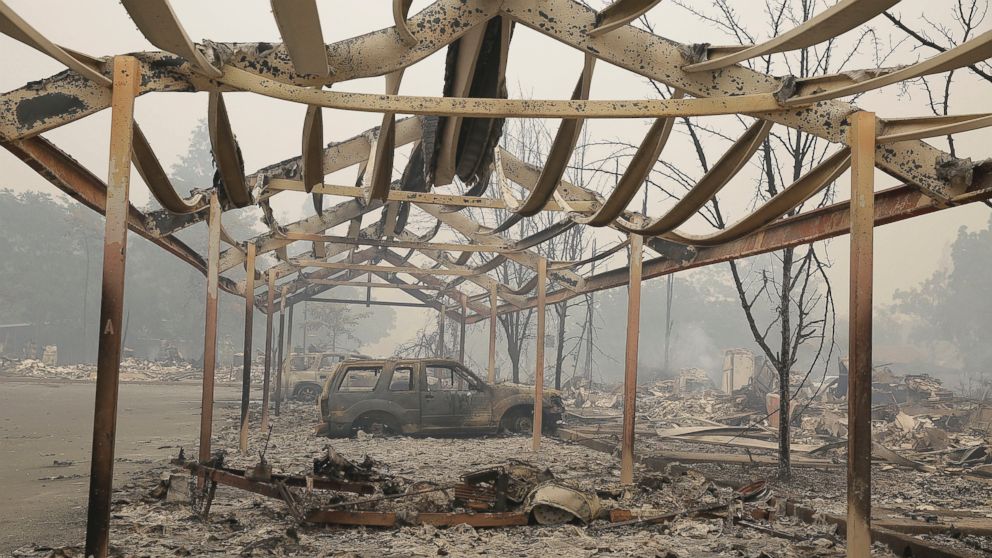 Some homes have been turned to charred ash, while certain metal objects, like stove tops and cars, remained standing, though in a far worse state than they once were.
CalFire Captain Jeff Roberts said on Sunday night that the destruction is not likely to spread at the same rate this week, thanks to three big factors: cooler weather, higher humidity and calmer winds.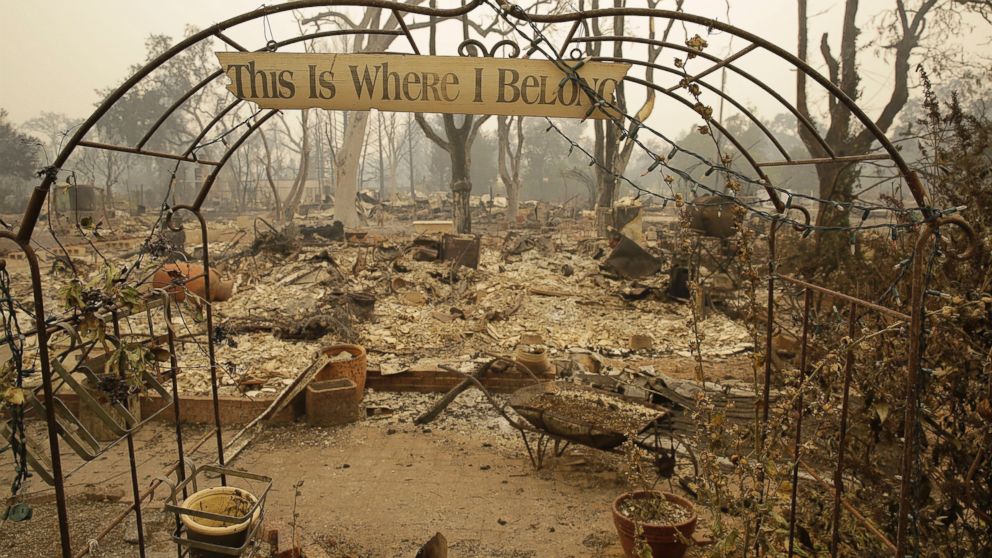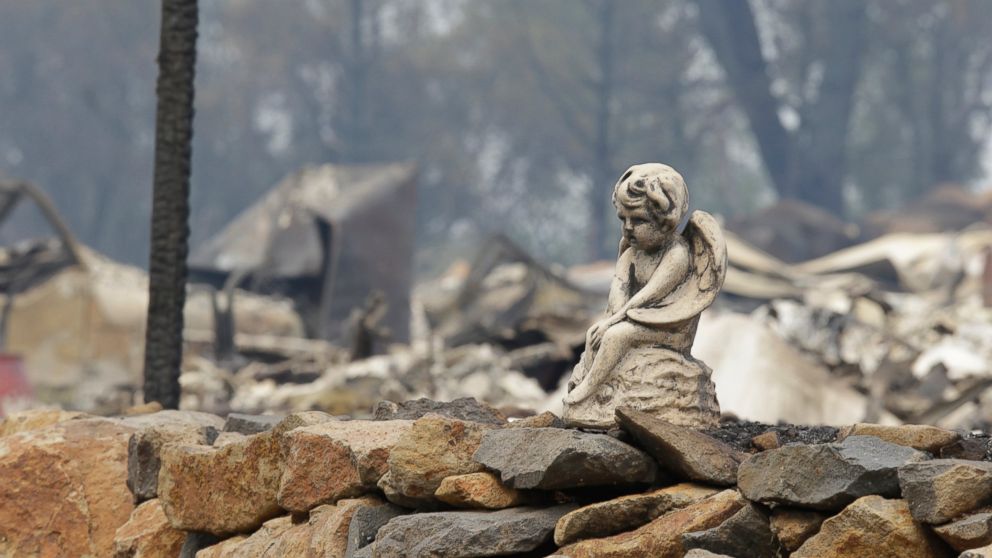 "Today the weather is cooperating very well," Roberts told ABC News on Sunday. "If we can get past the next 24 hours, we'll be in a really big turning point."
The one downside of the cooling weather is that it has trapped a layer of smoke close to the ground, making visibility too dangerously low to fly aircraft.
The second fire, the Butte fire, is raging about 180 miles further east. As of this morning, more than 4,500 fire crews were battling the blaze, and it had already charred 65,300 acres. Only a quarter of the blaze was contained by this morning, according to authorities.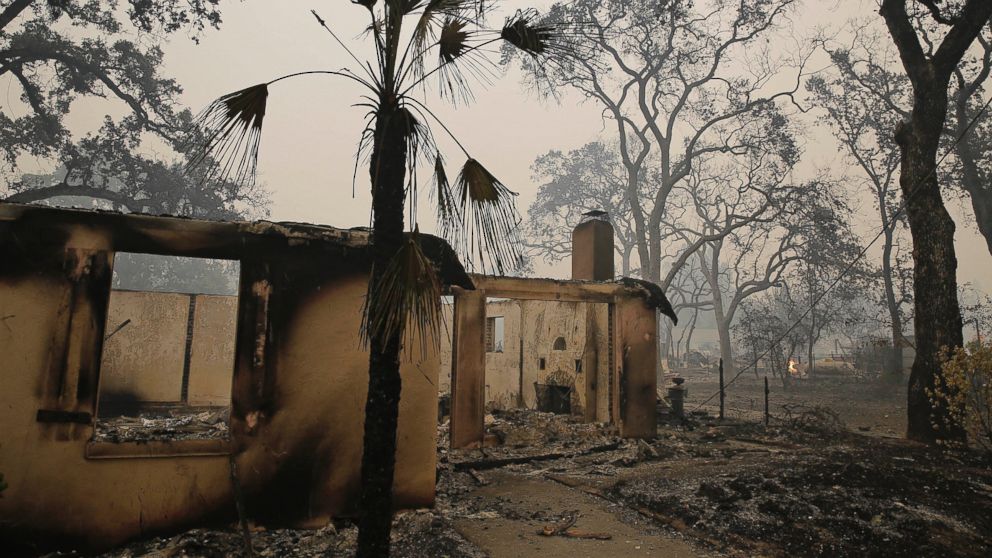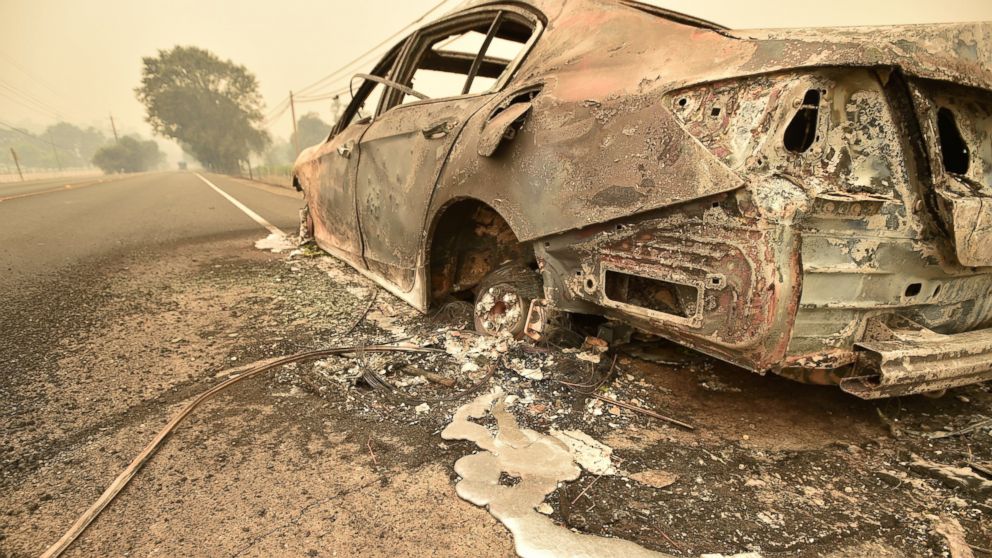 ABC News' Matt Gutman contributed to this report.
Get real-time updates as this story unfolds. To start, just "star" this story in ABC News' phone app. Download ABC News for iPhone here or ABC News for Android here.