A priest from St. Christopher Parish in Rocky River, Ohio, says he was shaken up after he had to give confession to a man who held him at gunpoint for the entirety of the sacrament.
"He just came in, you know, to go to confession, and before he sat down, he pulled out this gun from behind his back," the priest said, according to audio of the 911 call obtained by ABC News. "So I did confession at gunpoint."
"He just had it pointed at me the whole time," the priest added. "He didn't say, 'I'm going to kill you.' He didn't say, 'I'm going to shoot you.' He just had [the gun]. I've never done confession with someone pointing a gun at me the whole time."
The incident happened on June 11, according to a statement released by the Rocky River Police Department. The "victim clergy member was injured" in the assault, but he was "treated and released from a local hospital and is recovering at home," the statement added.
The suspect, who was still at large as of today, was described by police as a white male likely in his late 20s "with pale skin and jet black, shoulder length hair parted in the center." Police added that the "handgun brandished was described as a small, likely a semi-automatic pistol."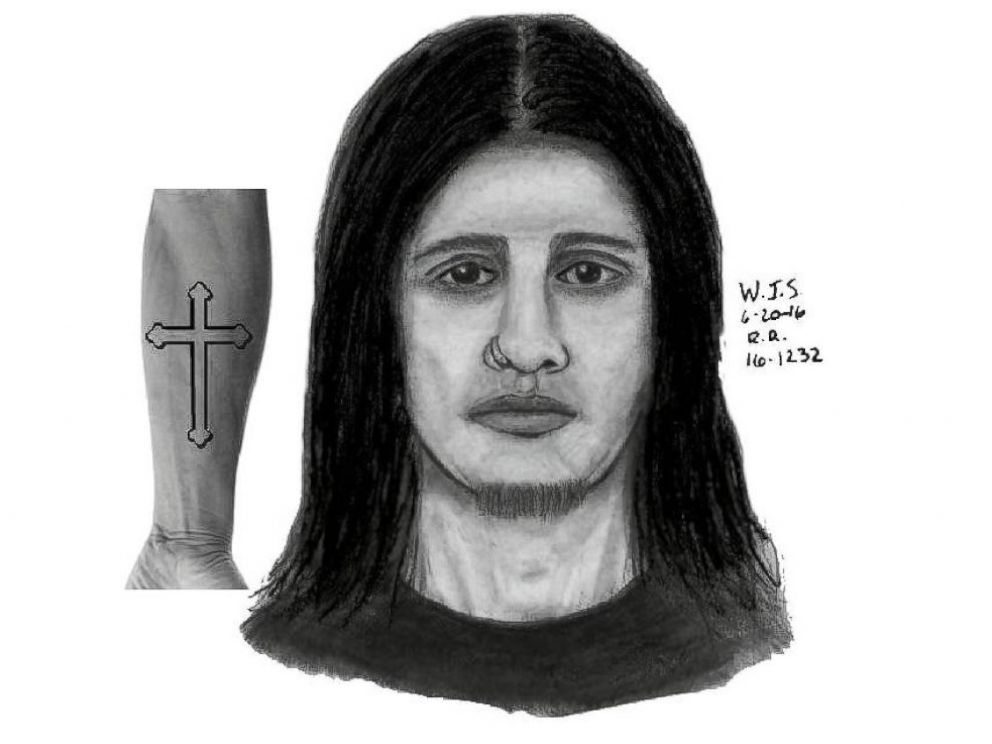 According to audio of the 911 call, the priest did not disclose any information about what the suspect said during the confession.
Under Roman Catholic law, priests are forbidden to disclose information, under any circumstances, obtained in the form of religious confession. If a priest breaks what's called "the sacred seal of confession," he will be subject to excommunication from the church.
A spokesman for the Catholic Diocese of Cleveland, which oversees St. Christopher Parish, told ABC News that the priest involved in the incident "is back practicing full sacramental ministry."
ABC News has chosen to respect the diocese's wishes not to disclose the identity of the priest involved in the incident.