— -- It's a whopper of a story.
The prison worker charged with helping two convicted murderers escape from a maximum security prison in New York admitted to smuggling hacksaw blades and other tools in hamburger meat, according to Clinton County District Attorney Andrew Wylie.
Joyce Mitchell "advised us that she had taken the hacksaw blades, some of the other tools, the screwdriver bit, placed them into [a] hamburger, and then put it into a refrigerator freezer," in the tailor shop where she worked, Wylie told ABC News today.
Corrections officer Gene Palmer would then "come and collect it and bring it" to Richard Matt and David Sweat, the two escaped prisoners law enforcement are currently hunting for, Wylie added.
Palmer, who has been placed on paid leave but has not been charged, says he didn't know the tools were inside, Wylie said. Mitchell also has said Palmer didn't know tools were inside the meat, according to the DA. However, bringing the inmates food is considered contraband, Wylie said.
The inmates lived next door to each other in the prison, Wylie added, saying this wasn't always the case.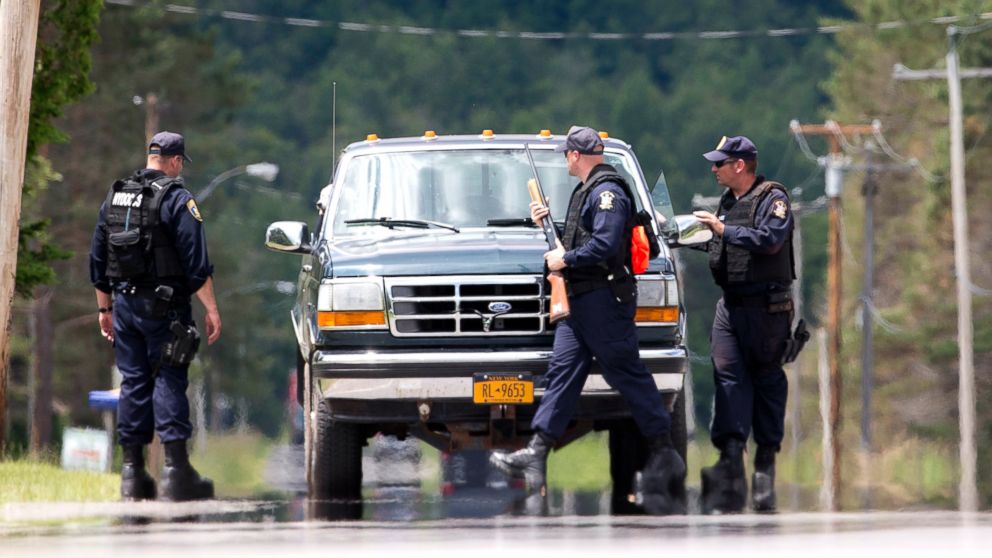 "I believe that at a point in time, Sweat was actually located in a different area, a different cell in the honor block," he said, "and that there was a request that they be placed together and that was granted."
It was not clear who made the request or when it was made.
Matt was serving 25 years to life after he was convicted of kidnapping and beating a man to death in 1997. Sweat was serving a life sentence after he was convicted of killing a Broome County sheriff's deputy in 2002. The two escaped from Clinton Correctional Facility in Dannemora, New York on June 6.
The search for the men has intensified 20 miles west of the prison in recent days, after prison-issue underwear and other items were recovered at a hunting cabin in Owls Head, New York, authorities said.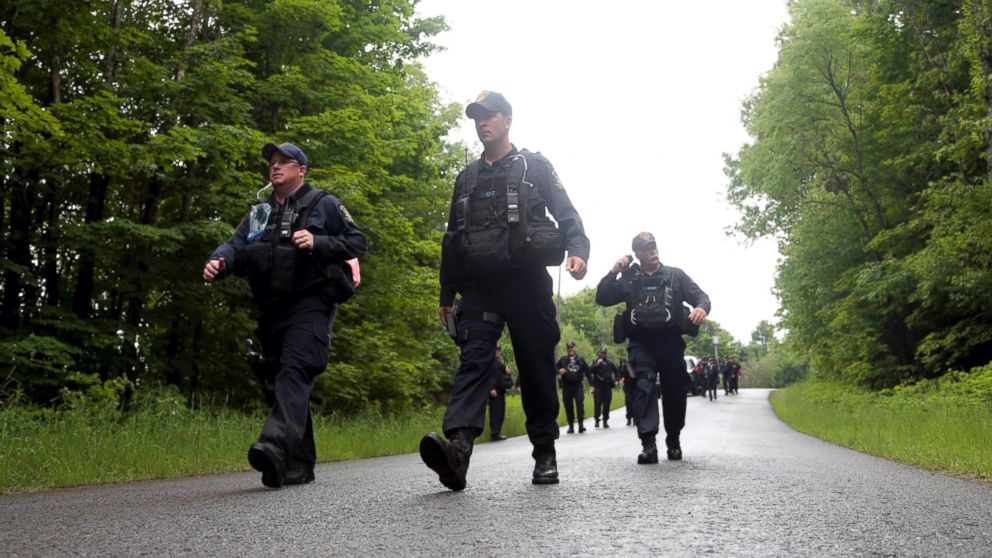 Police conducted a field test for DNA on items left behind by the escapees in the Owls Head, New York cabin and results were a match, authorities said.
Several corrections officers from different prisons in the area are members of the hunting club that uses the cabin and they're all being questioned, Wylie said.
"This is probably the truest, most reliable lead that we've had in locating these men since June 6, 2015," Wylie said, adding that he's looking into whether Matt or Sweat overheard corrections officers talking about the cabin or whether they just found it.
The district attorney said there may have been guns in the cabin and that the two "could be armed," but he's not sure at this point.
New York State is offering a $50,000 reward for information that leads to the capture of either man or $100,000 for both. The U.S. Marshals Service has placed Sweat and Matt on the 15 most wanted fugitives list and is offering a $25,000 reward for each man.