BOSTON — -- Federal prosecutors want the nun who inspired the movie "Dead Man Walking" to be prevented from testifying in the case of the Boston Marathon bomber, according to court records.
At a sidebar conference with U.S. District Court Judge George O'Toole, Dzhokhar Tsarnaev's defense team said that they may rest their case as early as today after jurors hear testimony from Sister Helen Prejean, a staunch death penalty opponent.
Susan Sarandon played Sister Helen in a 1995 movie starring Sean Penn about her relationship with a convicted rapist and killer. In real life, she became a spiritual advisor to that death row inmate, Elmo Patrick Sonnier, and was there when he was executed in an electric chair nicknamed "Gruesome Gertie."
Prosecutors told the judge yesterday they planned to file a motion to "exclude the testimony of Sister Helen Prejean."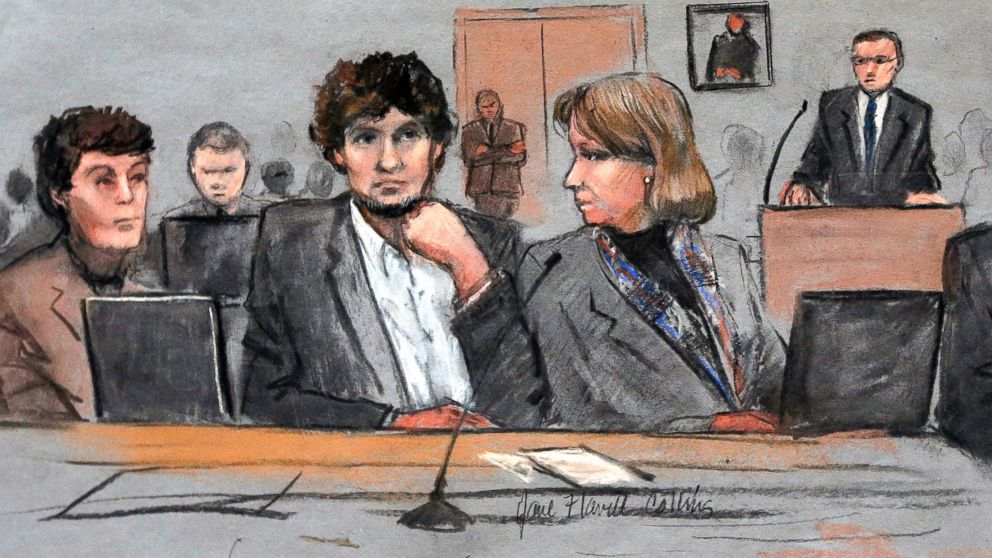 Assistant United States Attorney William Weinreb also said the government wants to introduce "defiant notes" written by Tsarnaev in his hospital bed in the days after he was pulled from his hideout on a dry-docked boat in Watertown. "Your honor, two days when he lay in the bed in Beth Israel (hospital), he wrote one defiant note after another," Weinreb said.
Aside from Prejean, defense attorneys indicated there would only be one other witness, Janet Vogelsang, a social worker who has testified in other terrorism-linked cases, including the trial of 9/11 hijacker Zacarias Moussaoui.
Today is the seventh day of the defense case in the penalty phase of the trial.
Jurors have heard from Tsarnaev's family members in Russia, a slew of former Cambridge school system teachers, friends who testified that Dzhokhar was a "kind" or "sweet" child and teen, a child psychologist and a prison expert who described the harsh conditions at ADX Supermax in Colorado, a maximum security facility where, if he avoids the death penalty, Tsarnaev could spend his life.
Tsarnaev was convicted last month on federal charges contained in a 30-count indictment connected to the detonation of two pressure cooker bombs at the finish line on April 15, 2013 that killed three and maimed 260 others, including 17 who became amputees. He was also convicted on charged connected to the murder of an MIT Police Officer and theserious wounding another police officer during a wild shootout in Watertown.
Tsarnaev's older brother and the man the defense argued was really the driving force behind the marathon plot, Tamerlan, was killed in that shootout.
In opening statements last week David Bruck told jurors, "If Tamerlan hadn't led the way, Dzhokhar would never have done any of this. Tamerlan had power of Dzhokhar."
Michele McPhee is a Boston-based freelance reporter and frequent contributor to ABC News.