— -- Two months after three teen girls drove to their deaths in a St. Petersburg, Florida pond following a police chase, activists are picketing outside the Pinellas County Sheriff's Office to protest the department's comments about the deceased girls.
"What really disturbed us the most is how the girls were characterized after their deaths," Devan Cheaves, a spokesperson for the event organizers, Bay Area Dream Defenders, told ABC News. "We want to redirect the narrative, that they are kids and not criminals."
Some 30 activists, along with the attorney representing the girls' families, Michelle Whitfield, dressed in black and held signs that said "Black Girls Matter" and "#SayHerName."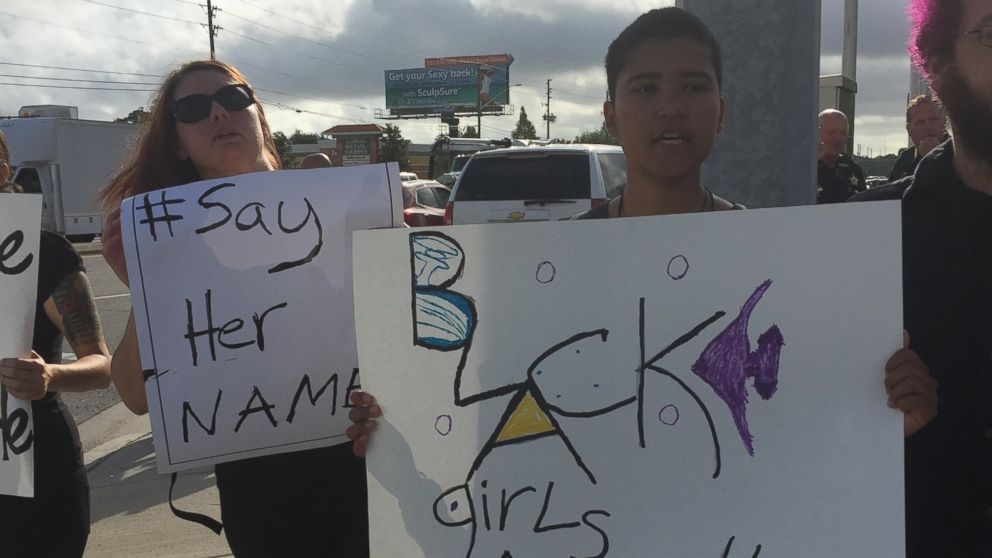 The rally organizers, Dream Defenders, are a Florida-based group of young social activists who call themselves "an uprising of communities in struggle." They tied this protest to the upcoming "National Day of Action for Black Women and Girls" on May 21, to call attention to women who they say have been victims of police brutality. They use the hashtag #SayHerName in social media.
Chanting the names of the girls, the group briefly blocked a section of Ulmerton Road by forming a human chain before sheriffs ordered them to clear the road, according to reports.
The Pinellas County Sheriff's Office did not respond to ABC News' request for comment.
"I was there [today] with my client to bring awareness," Whitfield told ABC News.
Whitfield maintains that the Pinellas County Sheriff's Office refuses to be held accountable for their actions leading up to, during, and after, the March 31 incident.
After the teens drowned in March, the Sheriff's Office said the 15- and 16-year-olds were driving a stolen car when they led police on a high speed chase. Officials then described their juvenile records.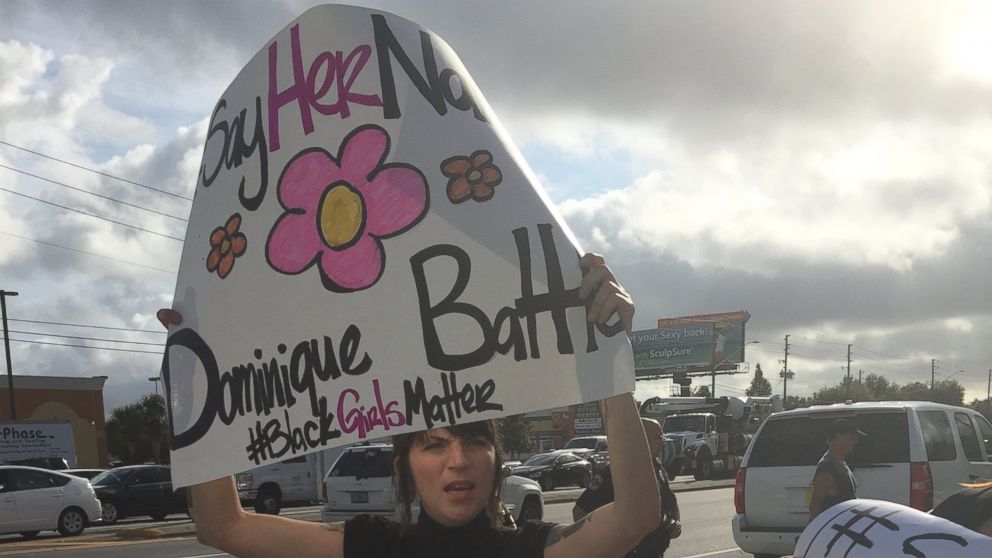 "They've been arrested seven times in the last year on just auto theft charges," Sheriff Bob Gualtieri told ABC News last month. "These are not good kids. These are kids who are heavily engaged in criminal activity."
"My daughter was not perfect," Natasha Winkler, the mother of Laniya Miller, one of the girls who drowned, told ABC's Tampa Bay affiliate WFTS last month. "What 15-year-old is?"
The families and Whitfield believe the officers chose not to help the screaming girls after the allegedly stolen car plunged into a deep pond at the Royal Palm Cemetery.
The Sheriff's Office has since released dash-cam footage and a more-than-100-page report of the incident, but Whitfield says more questions than answers remain.
"I don't see anyone wet. I don't see anyone drenched," Whitfield said last month. "No one said, 'Hey, I'm going in there to help these girls.' I find it hard to believe that they actually went in."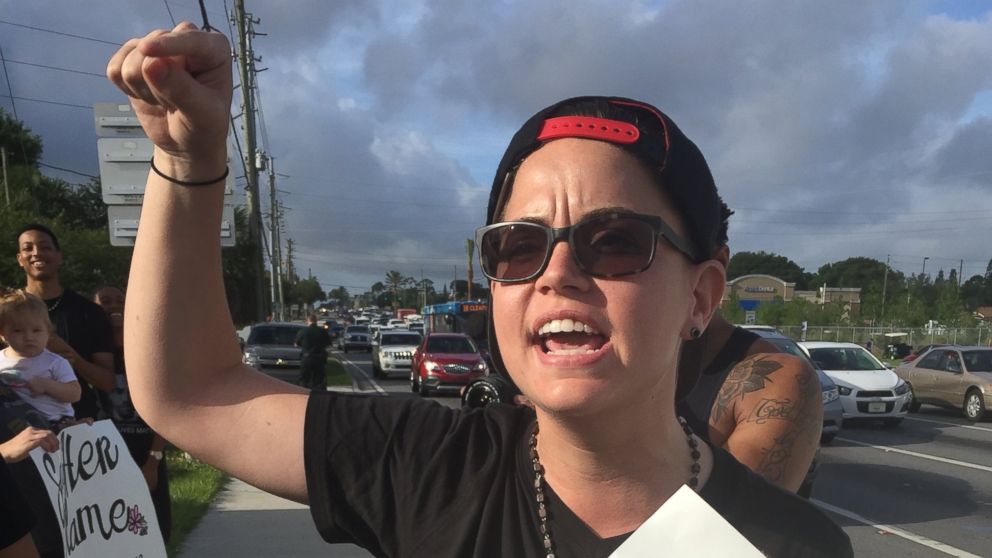 Gualtieri said that, although no rescue effort was captured on video, the officers involved in the chase did enter the pond, described in the police report as "heavily vegetative" and "approximately 15 feet deep."
"The officers got in the pond and just because it's not on cam doesn't mean it didn't happen," Gualtieri said.
The Sheriff's Office says they are awaiting toxicology reports from the girls' autopsies.
"What do the toxicology reports have to do with if they did or did not follow their own procedures?," Whitfield asked. "What does it have to do with if they did or did not attempt to rescue these girls?"