— -- Protests erupted across the country, with 83 people arrested in New York City overnight after a grand jury Wednesday declined to indict officers involved in the death of Eric Garner, who died after being placed in a choke hold.
Large groups shouted and carried signs through Times Square.
Protesters temporarily blocked traffic in the Lincoln Tunnel and on the Brooklyn Bridge, and activists staged a "die-in" at the Grand Central Terminal.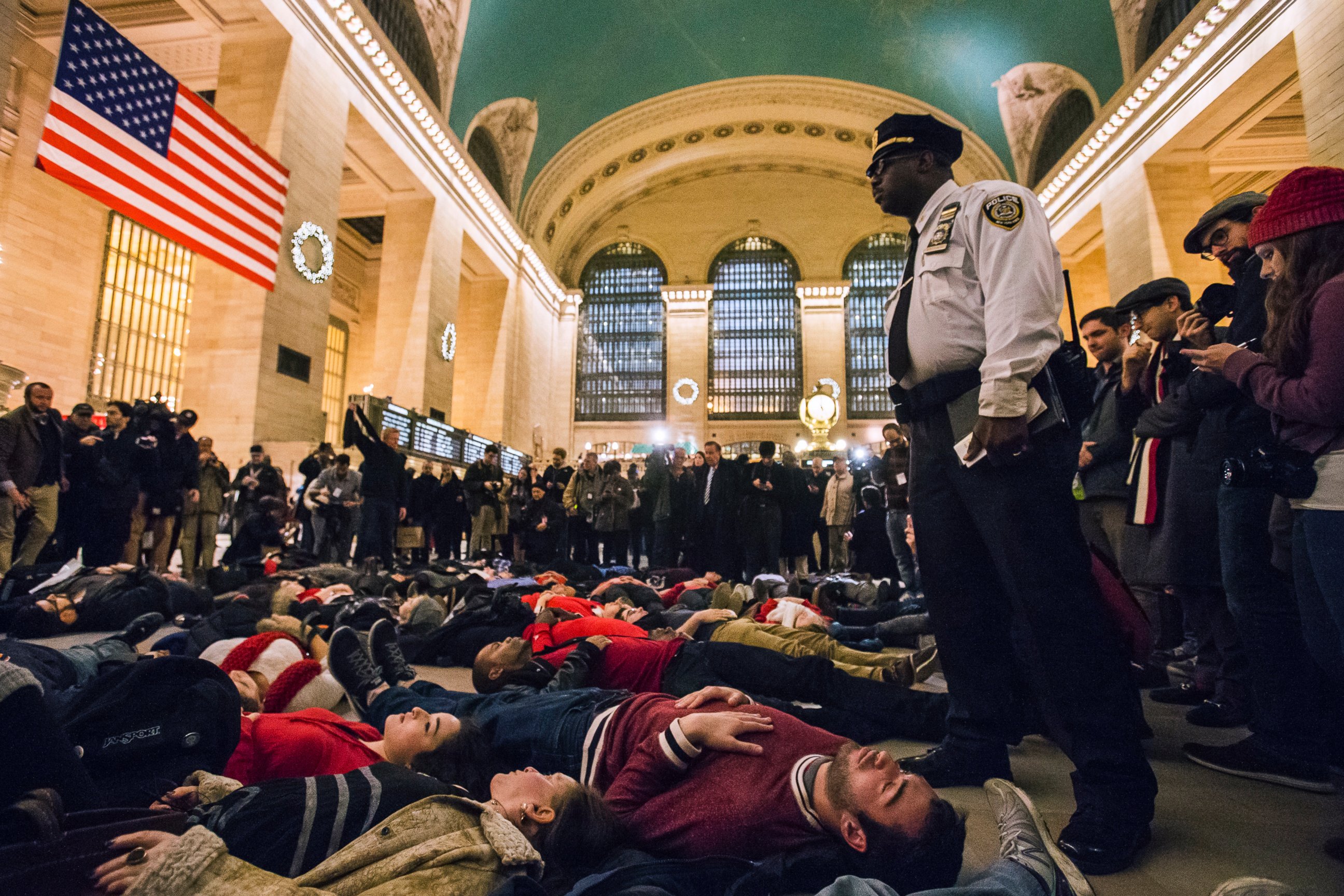 Other demonstrations occurred in places such as Washington, D.C., California, Seattle, Atlanta and Denver. In the nation's capital, protesters marched and blocked off streets, holding up signs.
In Seattle, protesters dropped to the pavement, some chanting "I can't breathe" and "stop murdering black people."
Bus lines were being re-routed in downtown Oakland because of protestors and, in Atlanta, demonstrators chanted "Black lives matter" and blocked one of the city's major streets in response to the Staten Island grand jury's decision.
Demonstrators also marched in Denver.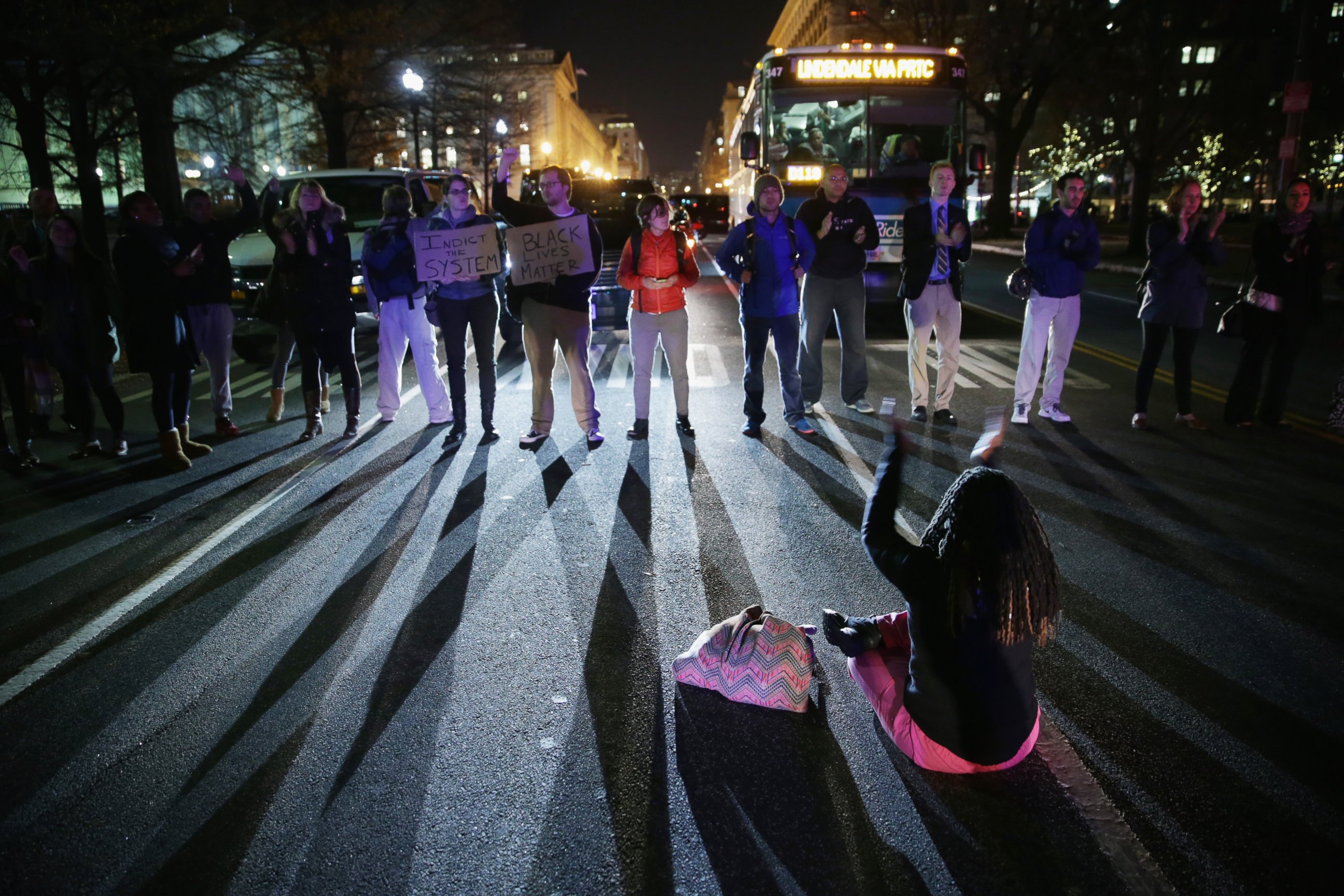 Attorney General Eric Holder announced that the Justice Department will launch a civil rights investigation into Garner's death, which occurred after the man was placed in an apparent choke hold by Officer David Pantaleo. The incident was caught on tape, and shows that Garner was unarmed and posed no apparent threat to the half-dozen officers who surrounded him.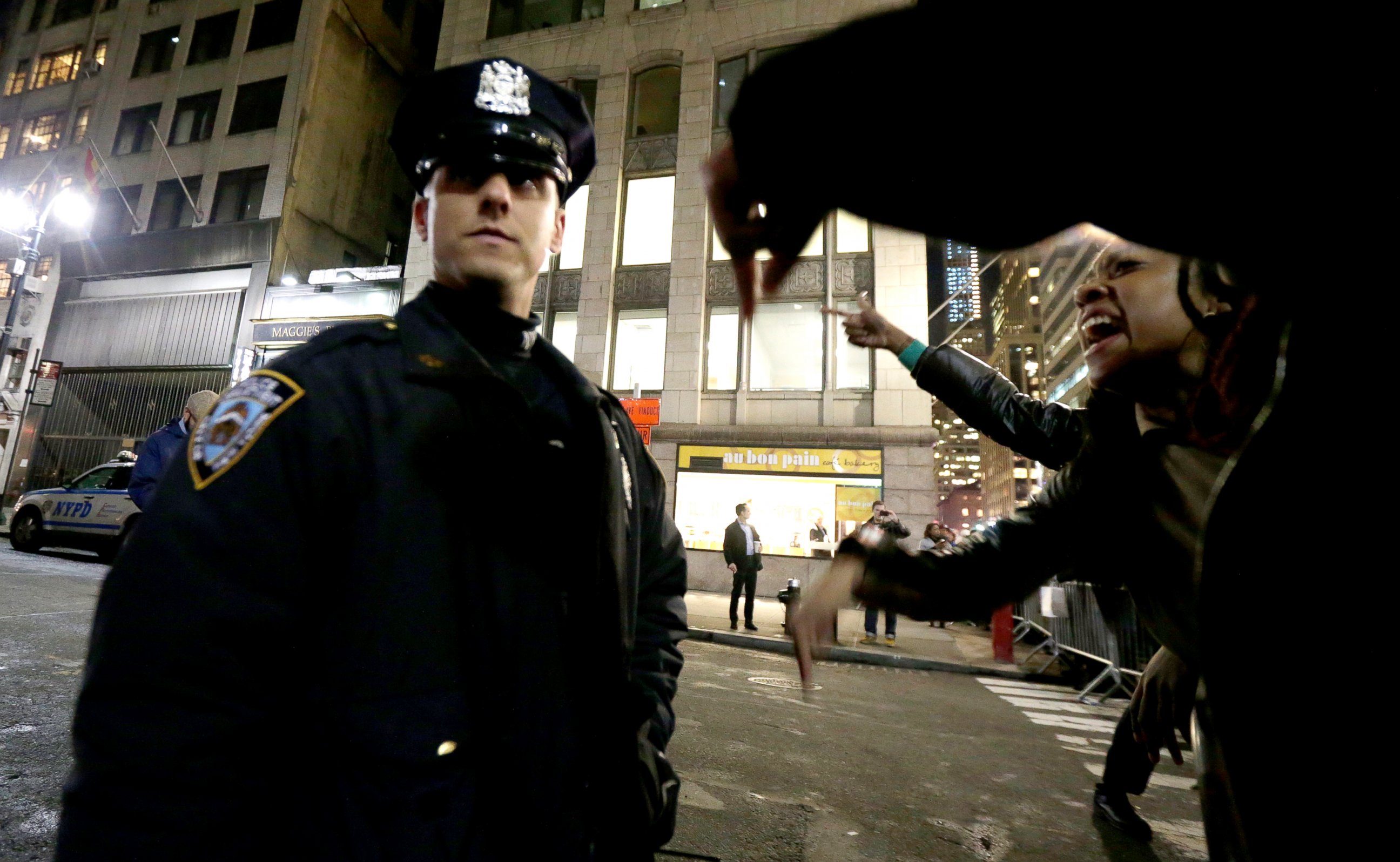 After Garner was taken down by Pantaleo, other officers held him down. Garner can be heard on tape saying, "I can't breathe."
Holder said the department will conduct an "independent, thorough, fair and expeditious investigation. He noted that many have seen the video of the incident, and that, "all lives must be valued, all lives."
He said the federal investigation would review all aspects of the case. "We must seek to heal the breakdown in trust that we have seen, " he said.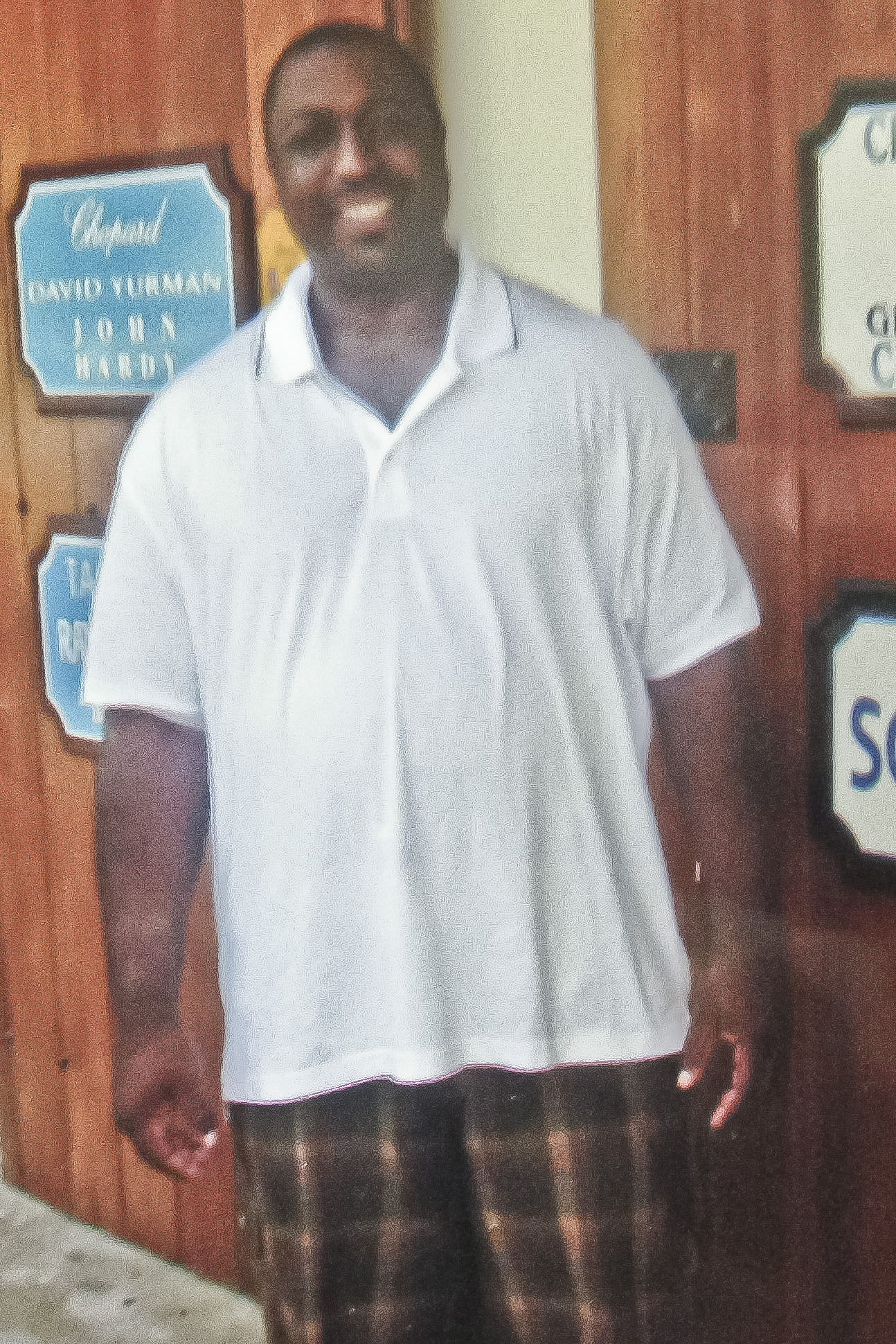 The Staten Island decision follows a similar finding by a grand jury in Missouri in the case of Michael Brown, the unarmed, black teen who was shot in a confrontation with Ferguson Police Officer Darren Wilson.
The Missouri grand jury decision sparked violent demonstrations in Ferguson, and days of protests in dozens of cities around the country.
The attorney general pointed out these incidents "have tested the sense of trust that must exist between law enforcement and the communities they are charged to serve and protect." He added, "This is not a New York issue or a Ferguson issue alone. Those who have protested peacefully across our great nation following the grand jury's decision in Ferguson have made that clear."