— -- Three weeks after Hurricane Maria devastated Puerto Rico, the 3.4 million U.S. citizens living on the island are now facing a growing public health threat – disease brought about by the conditions after the storm ravaged the island. And experts fear that this situation could get worse before it gets better.
The storm, which officials already blame for 44 deaths, has left nearly 90 percent of the island still without power, and a third of potential water sources undrinkable. While 97 percent (65 of 67) of hospitals are now open, only 43 of these hospitals have electricity, and even those with electricity may be running at limited capacity.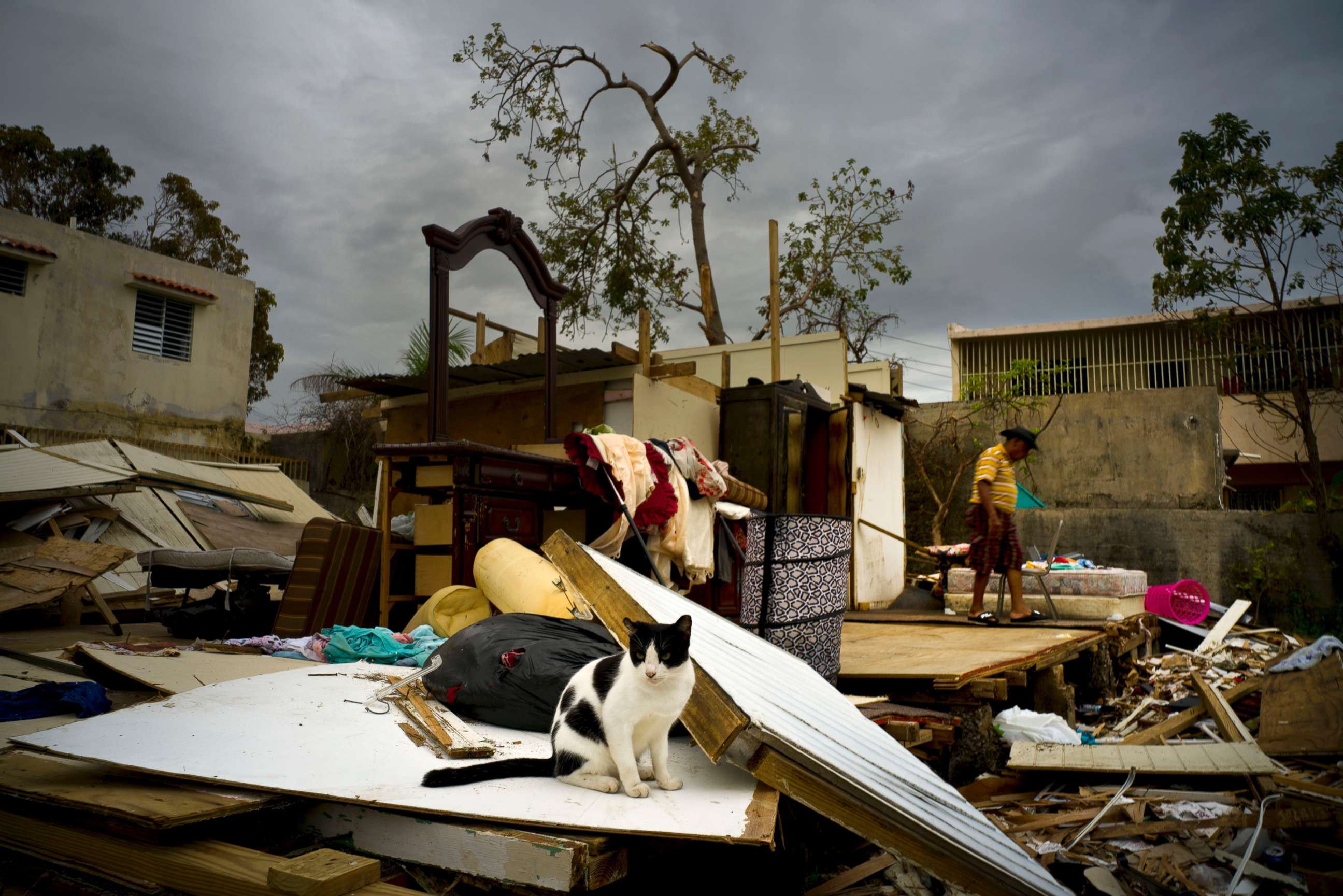 "The hurricane has left us in a critical situation with regards to medical infrastructure needed to save lives," said Dr. Rajeev Fernando, chief of infectious diseases at Stony Brook Southampton Hospital in New York, in an email to ABC News. Fernando is joining a team of doctors in Puerto Rico in order to help treat patients and protect them from disease-related threats to their health. And he says that he expects that the number of sick Puerto Ricans could climb, since many infections take two to three weeks to manifest.
"Acute diarrheal diseases are a big concern and are commonly seen after flooding," he said, adding that mosquito-borne diseases may also pose a threat due to the abundance of standing water from floods.
But he also noted that another threat – a life-threatening infection known as leptospirosis – could also put the lives of many at risk.
In fact, Puerto Rico Governor Ricardo A. Rossello said on Wednesday that health officials at the CDC have already begun investigating four recent deaths to determine whether the disease, which is rare in the United States, might be behind them.
Leptospirosis is a bacterial disease that can be transmitted from animals to humans. And while people can get it from livestock and domestic pets, rats and other rodents can also spread it.
Direct contact with these animals or contact with their urine – through contaminated food or water, or through cuts and scrapes – can lead to infection. And because those affected by floods are also more likely to cut or injure themselves and potentially come into contact with contaminated water and surfaces, they face a much higher risk of getting this disease if this bacteria is present in the environment.
The disease can be deadly. According to a 2010 review from the Collaborating Centre for Reference and Research on Leptospirosis, fatality rates can be as high as 30 percent. Symptoms run the gamut from fever, to kidney failure, liver failure, pulmonary hemorrhage and a dangerous inflammation of the tissues around the brain and spinal cord known as meningoencephalitis.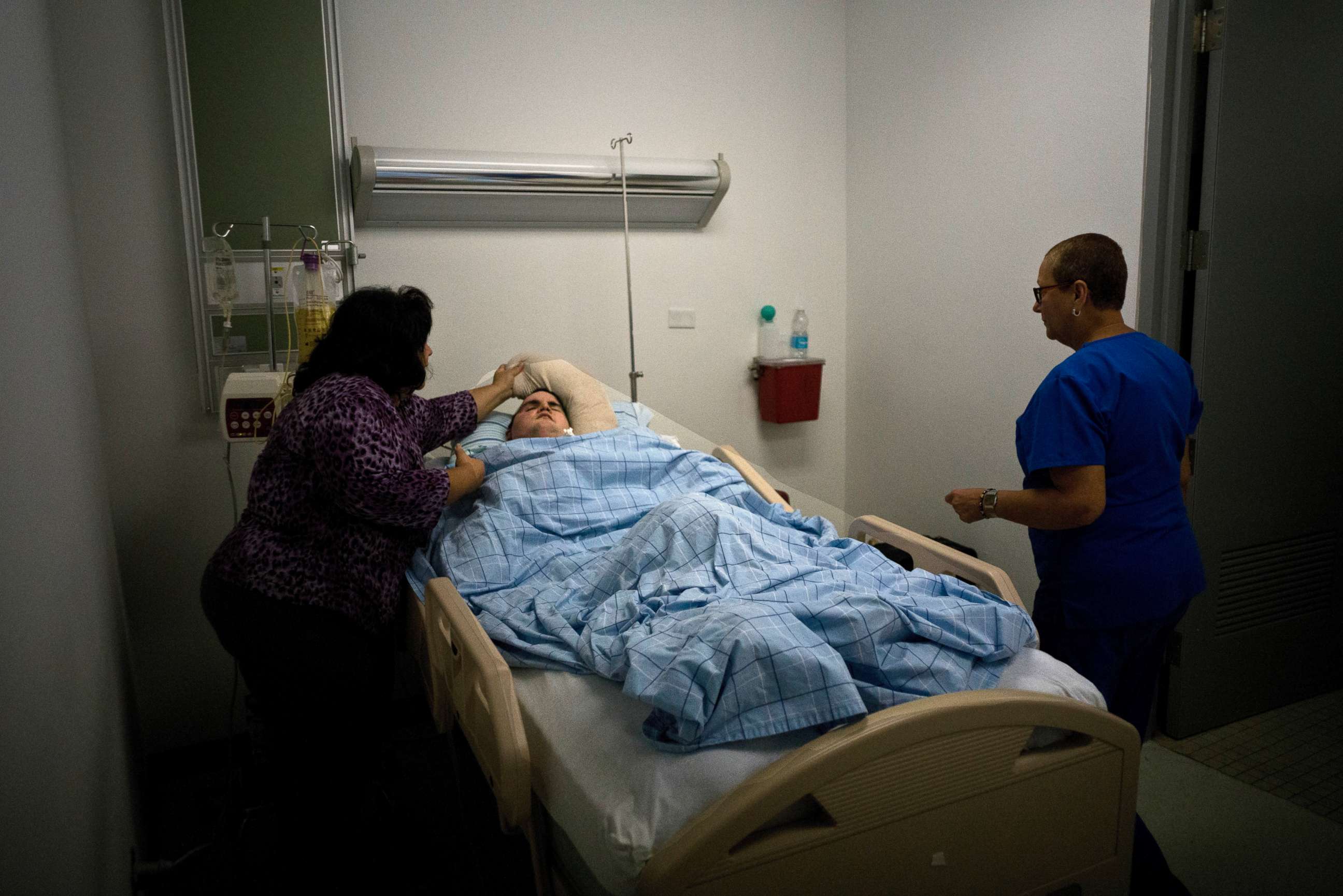 The treatment for the disease is a course of antibiotics such as penicillin and doxycycline that costs less than $1 per day. But because of the difficulties in mobilizing medical supplies within Puerto Rico after the storm, patients with severe infections may not have access to these life-saving antibiotics.
Various medical groups are calling for additional funding to support efforts to provide Puerto Rico with the tools needed to prevent the spread of disease. The Infectious Diseases Society of America (IDSA) and HIV Medicine Association (HIVMA) released a statement Wednesday urging Congress to approve disaster relief funds providing "essential medicines, healthcare supplies, clean water, safe food, and health infrastructure restorations for victims," all of which are vital for infection control.
But whether these efforts will manifest in time to prevent a wave of flood-related diseases has yet to be seen.
"If we don't act swiftly, I anticipate things are going to get a lot worse before they get better," Fernando said.
ABC News' Joshua Hoyos contributed to this report.