— -- A storm system that brought as much as 4 inches of rain to parts of the South on Wednesday has moved out, but another system is now moving into place with rain and snow threatening much of the eastern half of the country for the end of the week.
A winter storm is currently moving across the country from the West Coast to the East Coast. So far this storm system has brought up to 40 inches of snow to parts of Montana.
The storm system will bring snow from Denver to the Great Lakes throughout the day on Thursday, with most areas seeing a general band of 2 to 3 inches of snow, but locally in the Colorado Rockies there could be an additional foot of snow.
As the storm moves east by Thursday night into Friday morning snow will begin to fall in the Northeast from central New York to Massachusetts and into the rest of New England. Some snow is possible in Boston on Friday.
A trailing cold front will bring some heavy rain and thunderstorms to the South from Dallas to Memphis. Some minor flooding is possible with the heavy rainfall.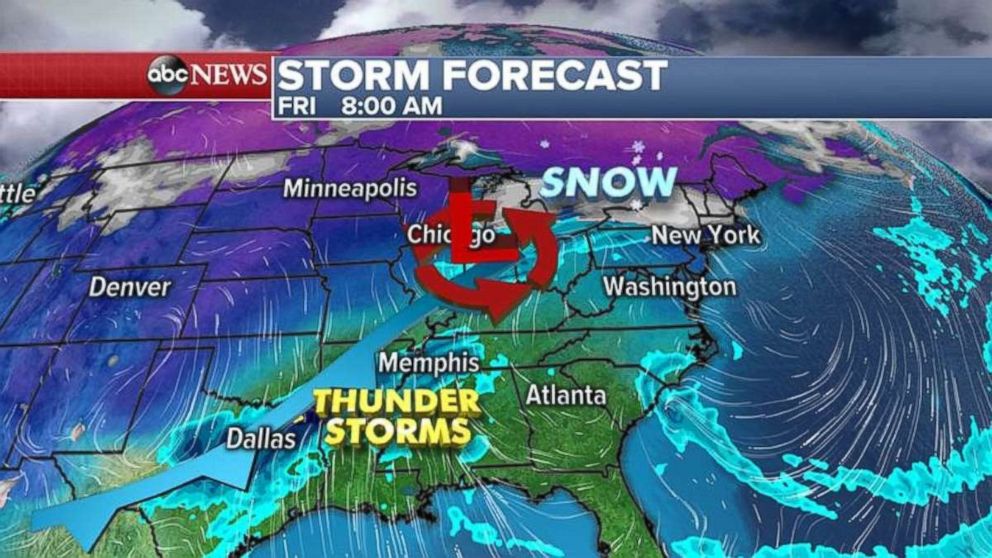 By Saturday morning, the storm system will reach the I-95 corridor from Washington, D.C. to Boston with rain -- heavy at time in spots.
Many areas that have seen snow in the previous day will briefly switch over to rain as the warm air moves all the way to the Canadian border.
The rain will not last long in New England and parts of the Northeast, as the cold air moves in behind the cold front, the rain will change back to snow from Pennsylvania to Maine.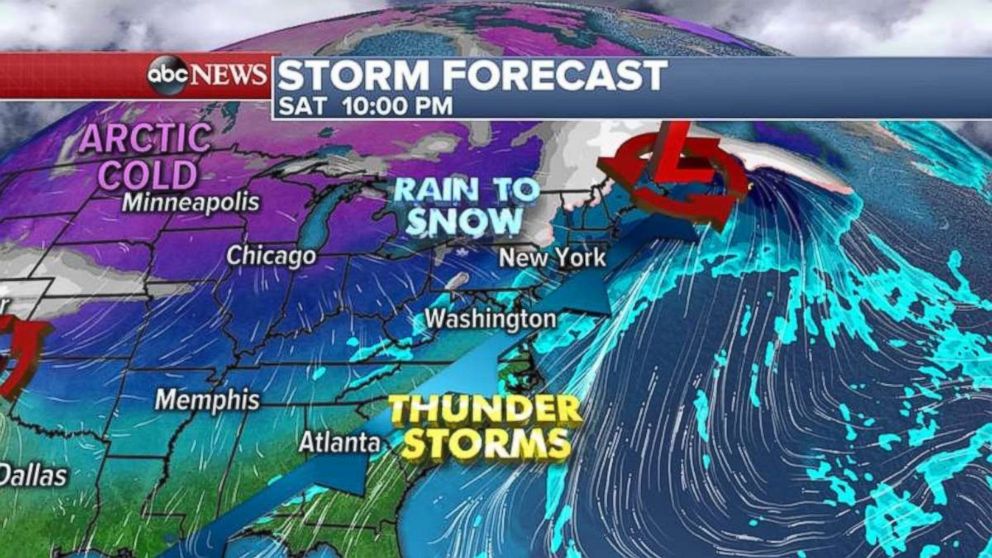 Behind this storm system, just in time for Christmas, the coldest air of the season will move into the U.S. from the arctic. Wind chills will be 20 to 40 degrees below zero for the northern Plains. The cold air will reach all the way to the South and into the Northeast by early next week.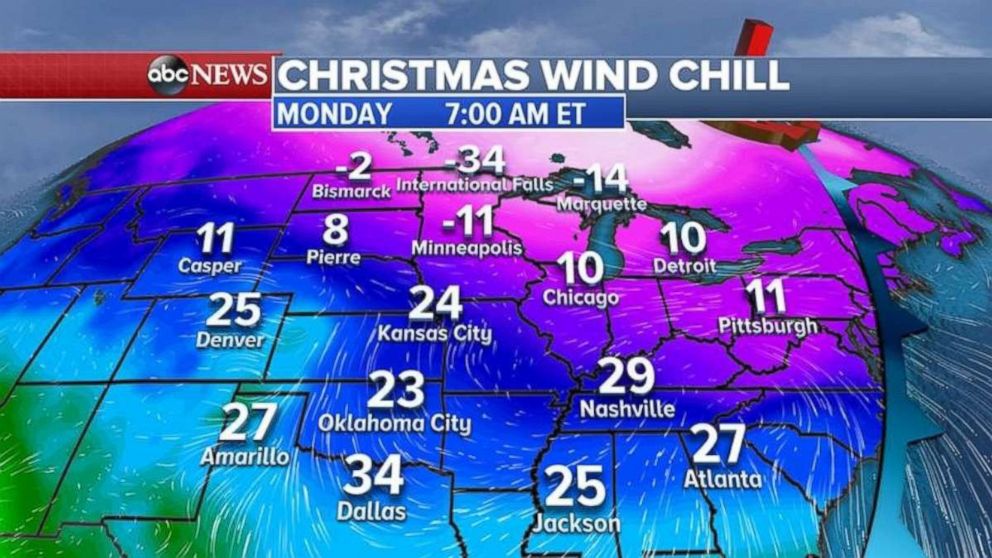 Extreme fire danger in SoCal
Gusty north and northeast winds will continue Thursday for Southern California in the wake of the cold front that moved through the region yesterday.
Morning winds are forecast to gust from 30 to 40 mph with isolated gusts near 60 mph in the mountains.
Because of all the wind forecast and relatively low humidity, the National Weather Service has issued red flag warnings through Friday for Santa Barbara, Ventura and Los Angeles counties.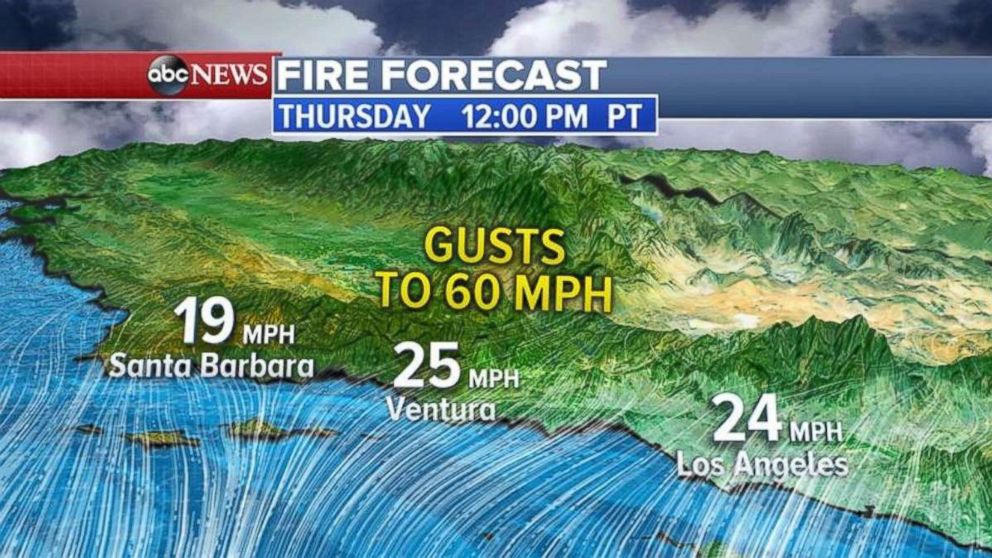 Winds are expected to pick up once again Thursday night and Friday morning, when gusts could reach 60 mph in the mountains and around 20 to 30 mph at the coast.