It's really anyone's guess how long it will take for Puerto Rico to fully recover from the aftermath of Hurricane Maria.
Interested in
Hurricanes?
Add Hurricanes as an interest to stay up to date on the latest Hurricanes news, video, and analysis from ABC News.
More than two weeks after the storm, 93 percent of the island remains without power. The majority of hospitals are struggling to get by on backup generators. With no electricity, people with mobility issues have become prisoners in steaming hot high-rises. Many pharmacies remain closed, leaving people who need lifesaving prescription medication in despair. The list of complications residents are coping with -- just to get by -- is innumerable.
My father is Puerto Rican, and over the years, I have been to the island countless times. But those were all happy times. This time around, the sounds of salsa music, delicious plantains frying in hot oil and endless laughter were all drowned out by the hum of generators, chainsaws cutting through toppled trees and the voices of frustration, people wondering whether they will survive.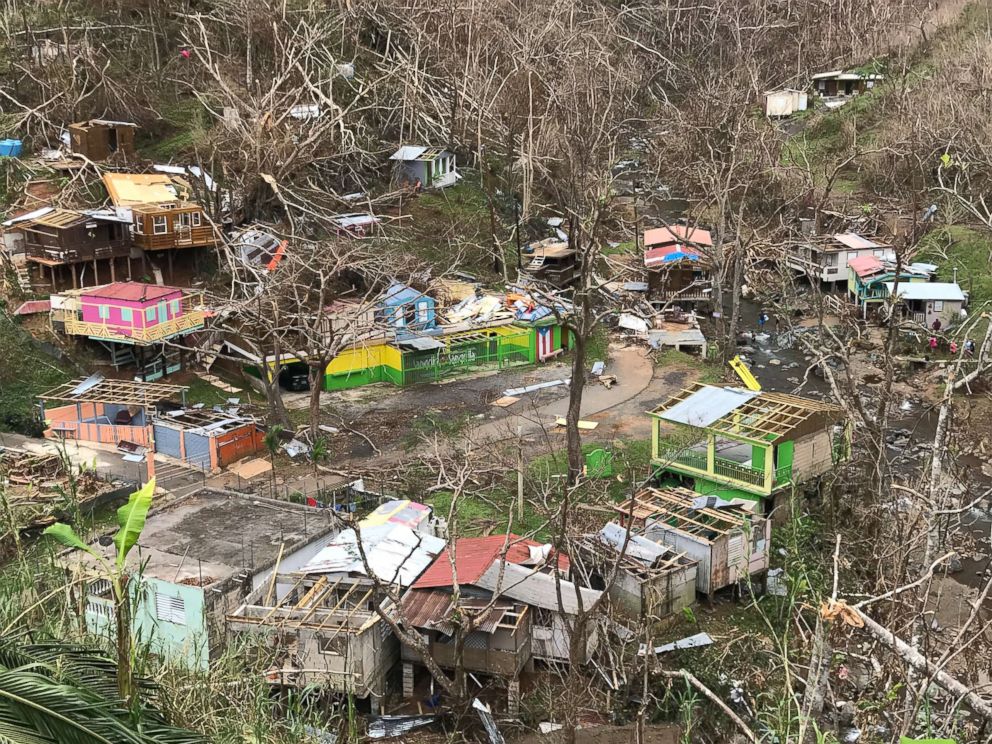 Relief efforts are concentrated in San Juan, and it's here where progress is most evident. Some buildings have power. Some restaurants have improvised and managed to be open for business, although with limited hurricane menus. Crews are on the streets trying to clear the massive piles of downed trees and debris virtually on every single corner.
However, if you get just outside of San Juan or make it to the far reaches of the island, as our teams here have, it's an entirely different scenario. We've met residents who live in isolated rural areas who still have not heard or received any assistance from federal or local officials.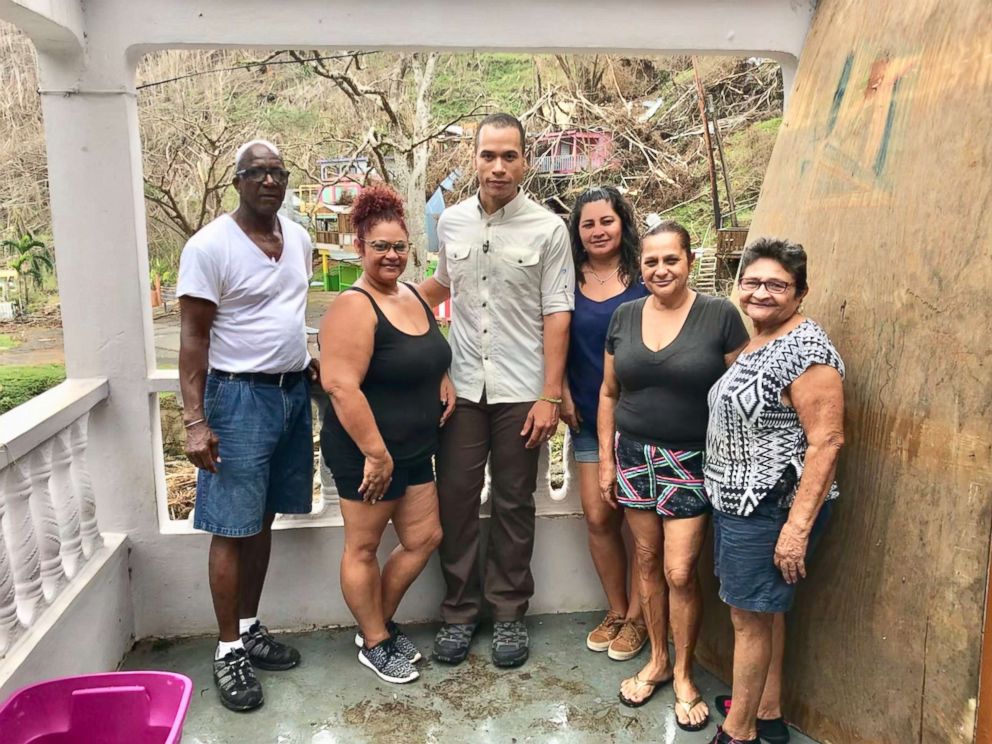 In Comerío, I met the Reyes family. They live in a sprawling community in a valley, where the roofs of most homes were ripped right off by the hurricane.
They split the day between trying to find food and clean water, and working with their bare hands to rebuild what they can of their homes. They welcomed me and my team with open arms, and even offered us lunch, a freshly slaughtered chicken that had the misfortune of wandering by. Knowing we would return to our hotels later in the evening, we could not accept their generous offer. But it was a reminder of the Puerto Rico I visited as a child -- people caring for both each other and strangers as if they were family.
The town of Toa Baja is where I met Teresa Viera. This small riverside community was completely underwater and under several feet of mud, after the hurricane. The situation was so dire, Viera knew couldn't wait for government help to arrive. So she went to her church and, together with her pastor, partnered up with another church to get supplies and everyday necessities. Viera has been delivering those supplies, door to door, for more than a week now.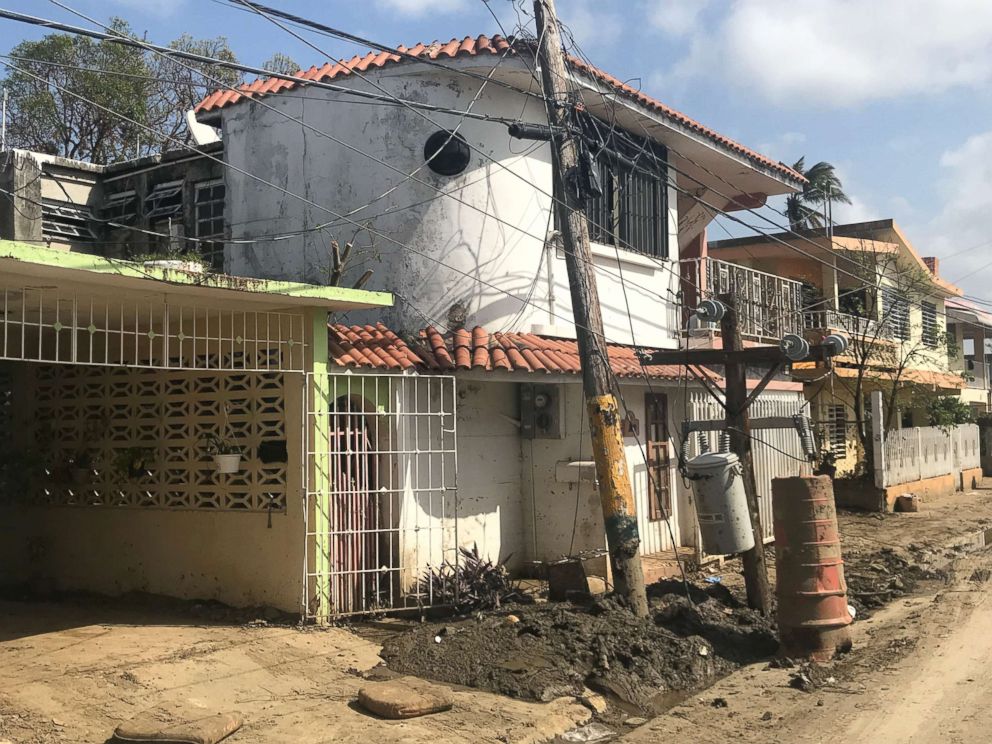 It's these encounters, and others here, that remind me the Puerto Rican spirit is battered, but not broken.
The road to recovery will be long, winding and likely filled with unwanted detours. But no one here is waiting for things to be done for them. They are rolling up their sleeves and stepping up to the challenge.
Perhaps it's my Puerto Rican roots on display -- but as I look people in the eye, and see beyond their frustration, a clear sense of determination and "we will survive this" stares right back at me. Hope springs eternal.