Everest is a Newfoundland that is training to be a therapy dog with his new family in Oregon, but the pup had to travel almost 1,000 miles to get there.
The Newfoundland was discovered lounging on a sidewalk, homeless on the streets of Los Angeles, California, by rescuers from the Hope for Paws rescue about a month ago, they told ABC News.
But a lucky turn of fate brought Everest to a forever family, which already has one Newfoundland therapy dog, that lives in Oregon, almost 1,000 miles away from the Los Angeles shelter because they wanted another therapy dog in their family.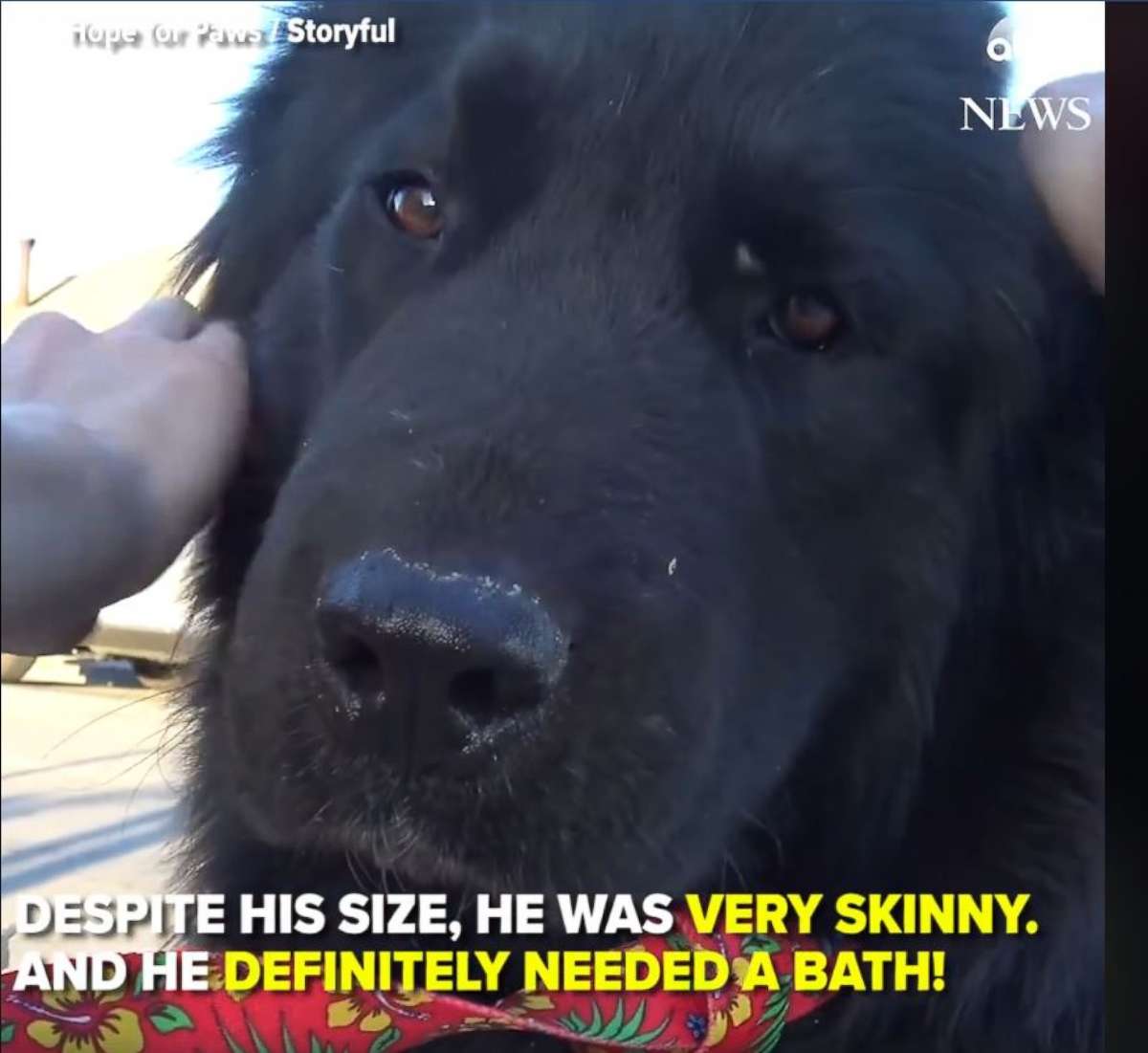 "When they said 'therapy dog,' I knew right away that he's just a perfect fit," Eldad Hagar, a volunteer with Hope for Paws, told ABC News. "He's so amazing and everyone wants to pet him."
Hagar and Loreta Frankonyte, another shelter volunteer, found Everest after they got a call about a "gentle giant" that was wandering a neighborhood, they said.
Using the power of an alluring cheeseburger, the rescuers were able to gain the dog's trust and get a leash on him.
"Everest was actually super skinny and had fleas and foxtails all over his body, which can be dangerous, when we found him," Hagar said.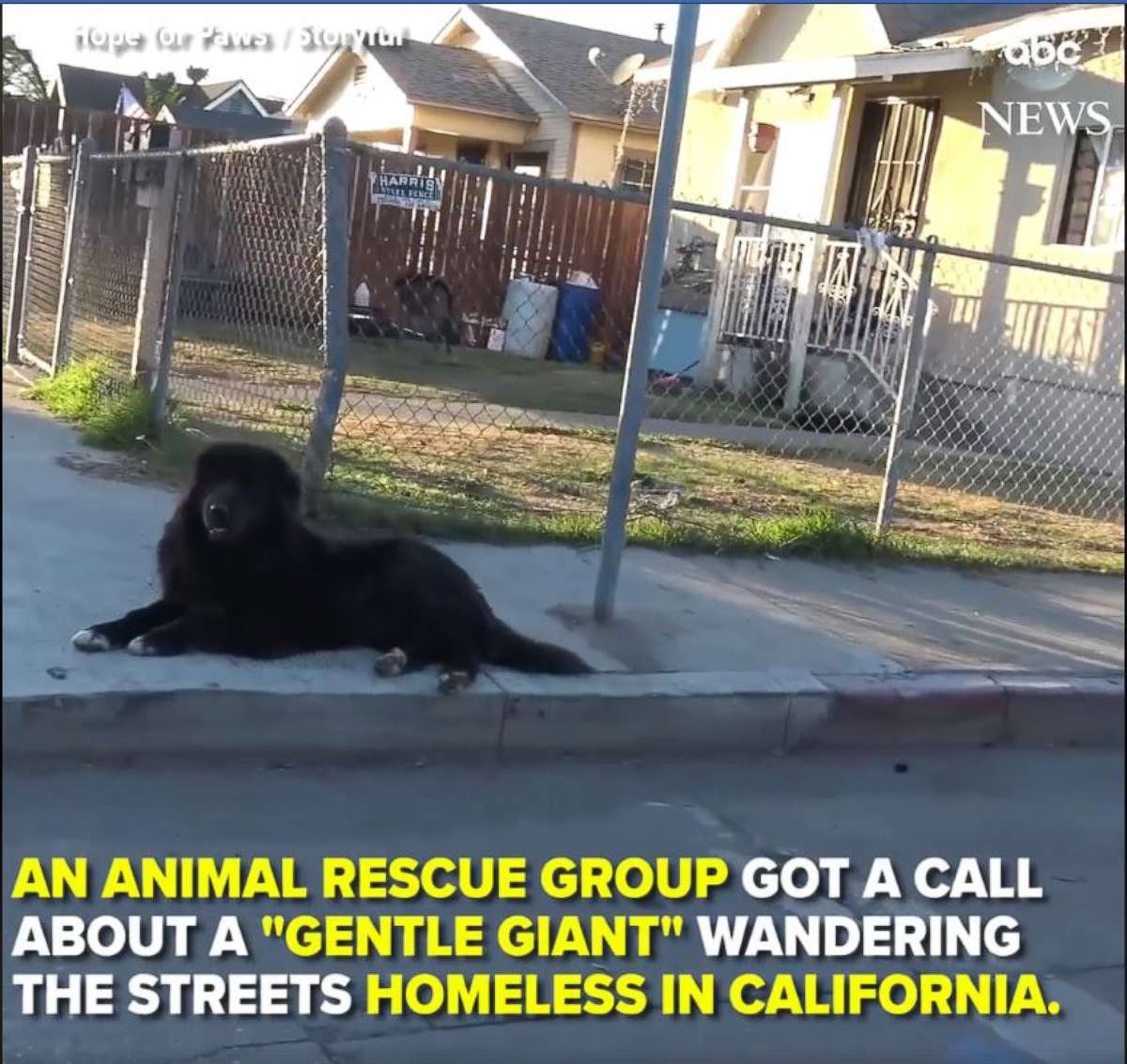 A family from Oregon with two other dogs, Bonnie and Clyde, wanted to give Everest a home after a friend of theirs, who happened to be at the animal hospital Everest was at, approached Hagar.
"It was just crazy weird luck," he said. "[The friend] was like, 'Oh my god I have a friend that lives in Oregon and they want to adopt a Newfoundland.'"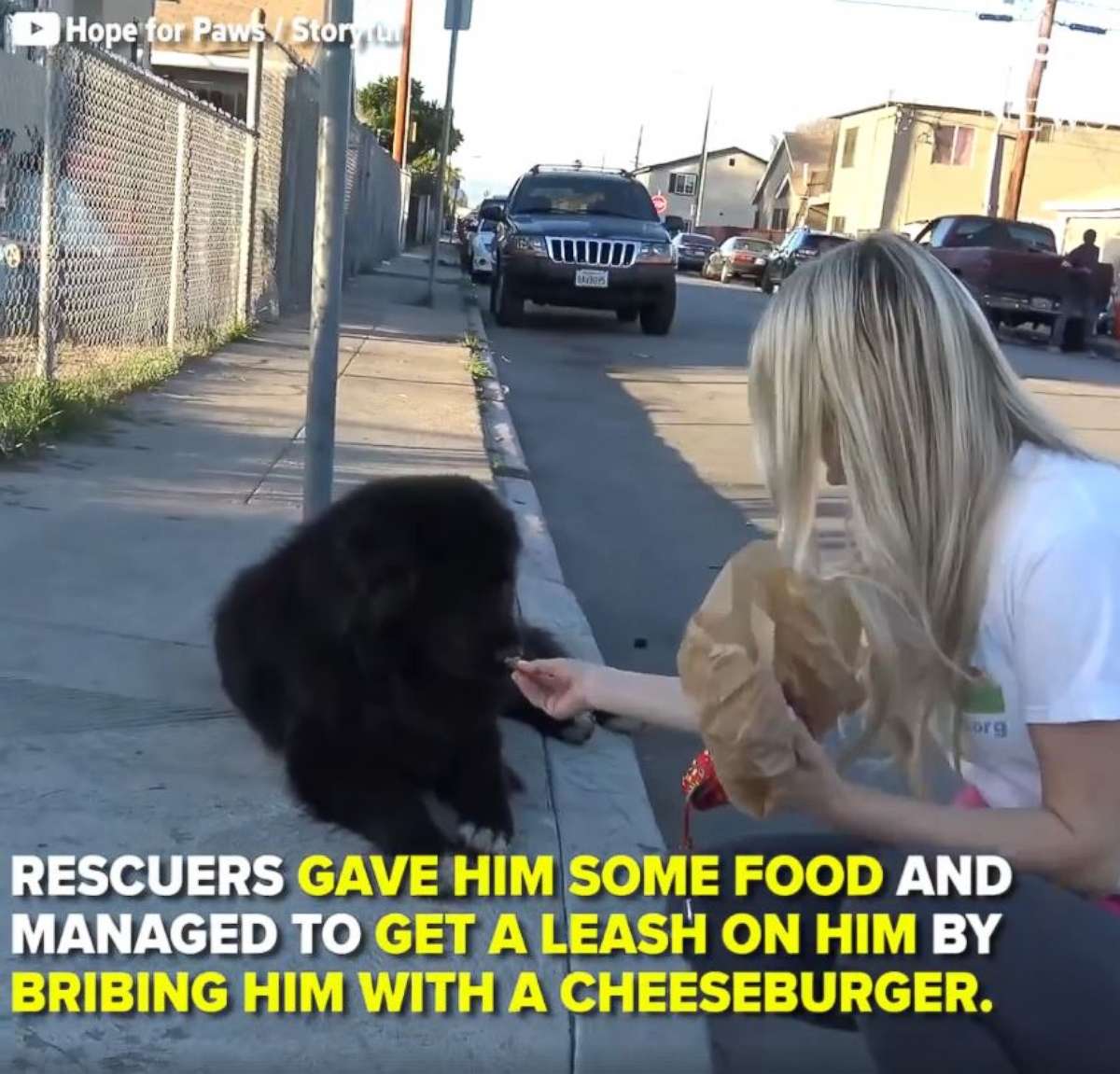 The family filled out an application that Hagar described as "perfect," and then a few days later the rescuers flew off to Oregon to bring Everest to his forever home.
"He blossomed as soon as we got there," Frankonyte said. "He was basically depressed living in the hot weather and he needed snow."
"He has everything he ever wanted," Frankonyte wrote in a Facebook post about Everest's arrival at his new home. "He lives in a stunning place surrounded by mountains and snow, exactly where Everest belongs."
Therapy dog training takes six months, but if he passes the test, then he will be working alongside his new brother and fellow Newfoundland Clyde in children's hospitals, Hagar and Frankonyte said.
"By the looks of it he's definitely a good candidate," Hagar said about Everest's future as a therapy dog. "It's very exciting that a dog living as a stray that got help from humans now gets to help people himself."