— -- Rescuers are battling through relentless "waves of rain" to try and help survivors of Hurricane Harvey in southeastern Texas, as the death toll from the storm has climbed to nine.
Samuel Peña, Houston's fire chief, told "Good Morning America" today that his city is being inundated by "wave after wave after wave of rain" in the aftermath of the Category 4 hurricane and continued tropical storm, complicating rescue efforts.
"We're still about 1,000 because as we clear those incidents that are pending, that are in queue, additional calls keep coming in," Peña said about the people still waiting to be rescued.
He added that many of the city's roads had become impassable as a result of rising floodwaters. The region is expected to see 50 inches of rain before fall over the area before the week is over, according to ABC News' meteorologists.
The Houston Police Department said in a press conference Tuesday that they have conducted 3,500 rescues since the onset of the storm.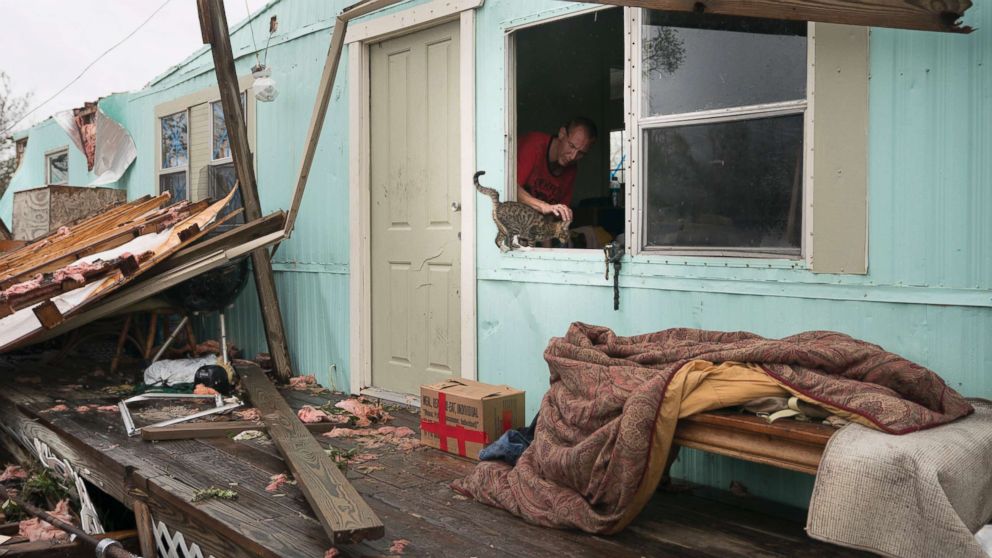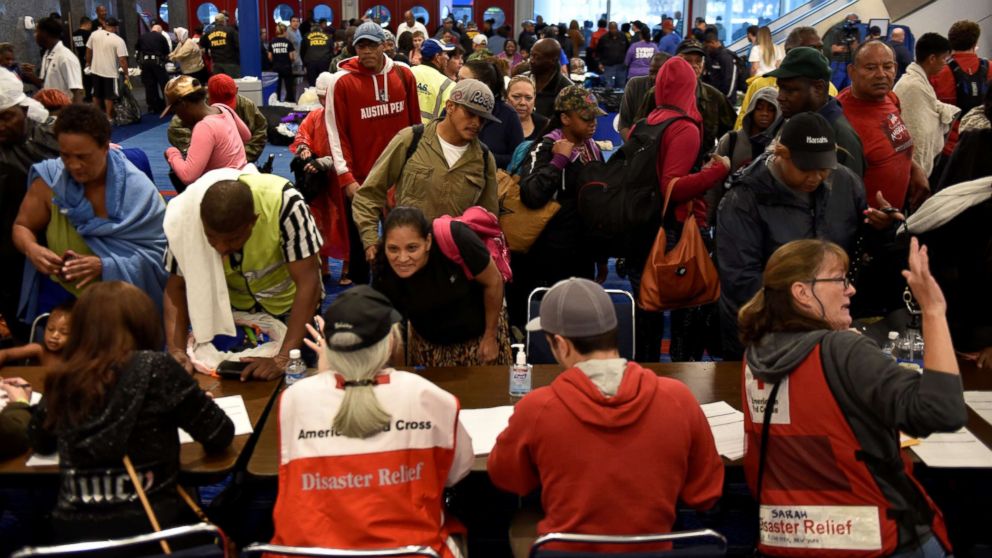 Climbing death toll and a 'horrific' aftermath
As emergency responders move through the floodwaters to help survivors, they are encountering devastation and sometimes death.
Eleven people have died as a result of Harvey, according to officials.
Among the fatalities announced on Tuesday by The Beaumont Police Department was a woman who died after the car she was driving in with her young daughter ended up in high water. She and her daughter exited the vehicle, only to be swept up into the canal. First responders rescued the pair, but the mother was unresponsive and died. The child is in stable condition.On Monday evening, Houston's mayor, Sylvester Turner, confirmed three deaths in Houston as a result of the storm.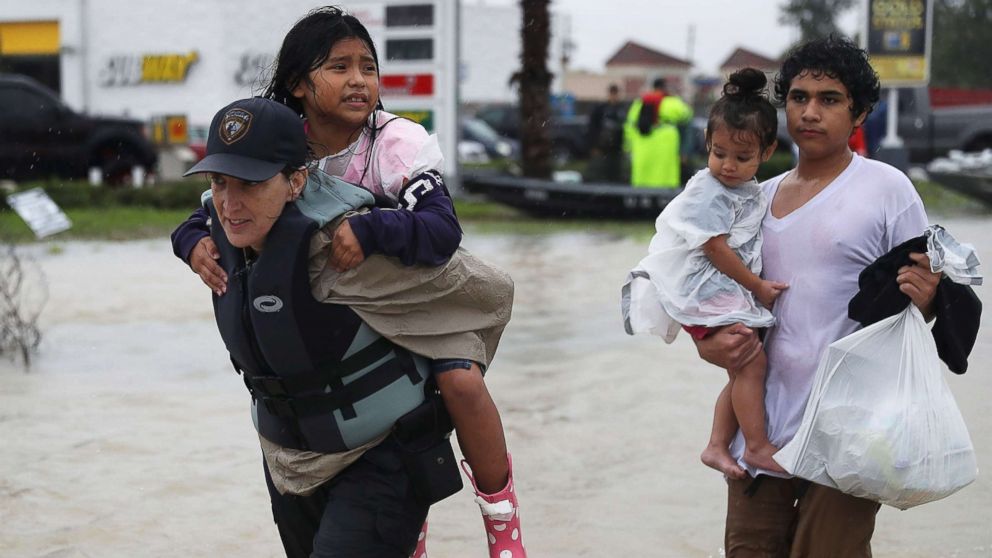 Four other storm-related deaths occurred in La Marque, Montgomery County, East Montgomery County and the coastal city of Rockport.
In addition to the seven deaths, a family of six went missing after their van was submerged while trying to escape rising floodwaters in Greens Bayou, according to Harris County officials.
Relatives told ABC station KTRK in Houston that floodwaters simply rose too fast, sweeping the six family members away in water. As of now, they have not been found.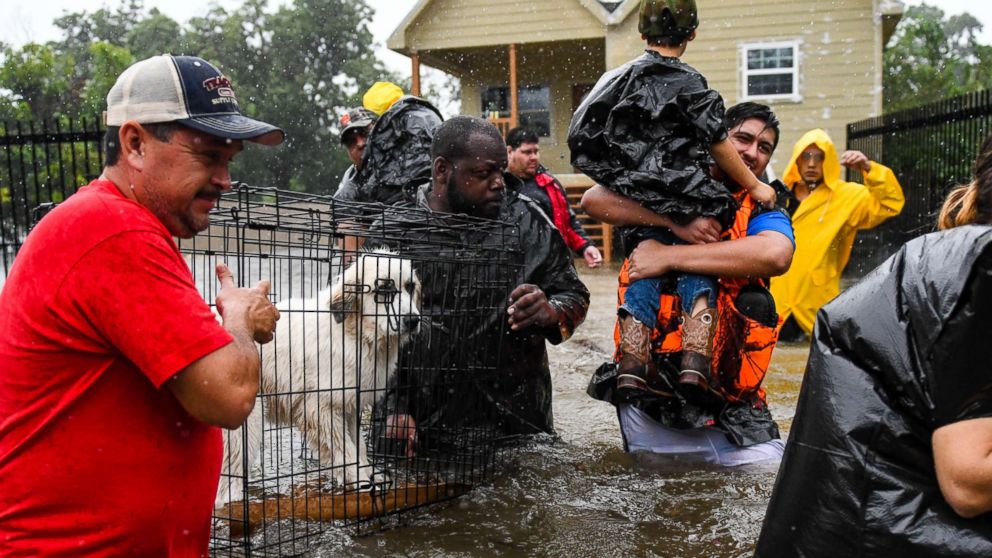 Texas Gov. Greg Abbott told "GMA" yesterday that he expects the aftermath of Harvey to be "horrific," leaving a mess that will "take years" to rebuild.
Peña, speaking on "GMA" today, described seeing "devastating loss" in the wake of the storm.
"I can tell you that the first responders, police, fire, as well as the municipal workers and community in general are dealing with some devastating loss and property loss and, at times, some loss of life," he said.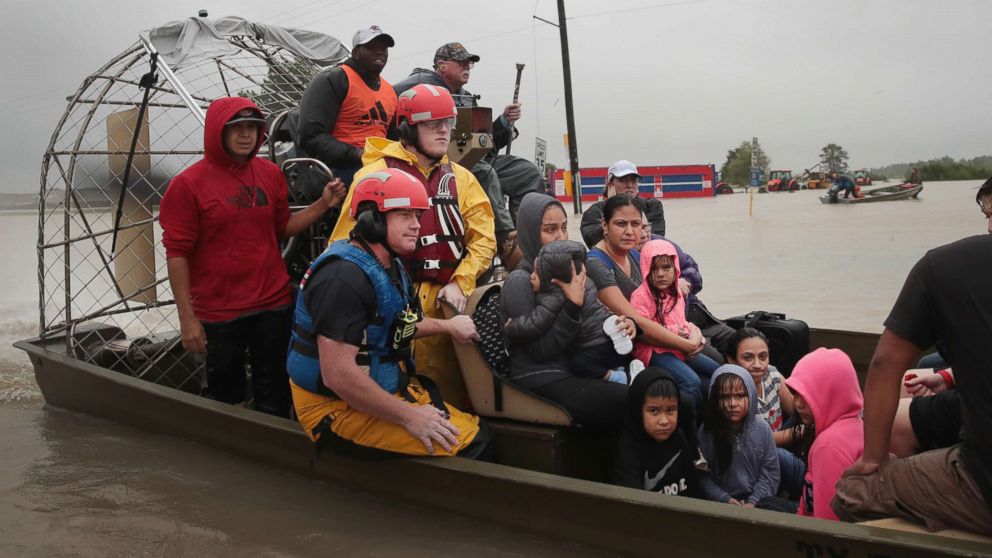 The entire Texas National Guard activated
Abbott activated the entire Texas National Guard yesterday to assist with rescue and recovery efforts.
The total number of guardsmen available to the state is roughly 12,000, and all of them will be deployed in southeast Texas, according to Abbott.
"These guys have saved our lives," one woman rescued by Texas National Guard soldiers said in a video by Staff Sgt. Tim Pruitt. Her husband and dogs were also rescued.
"We've been in water all day, actually since last night and we didn't think help was coming," she said. "Thank you so much."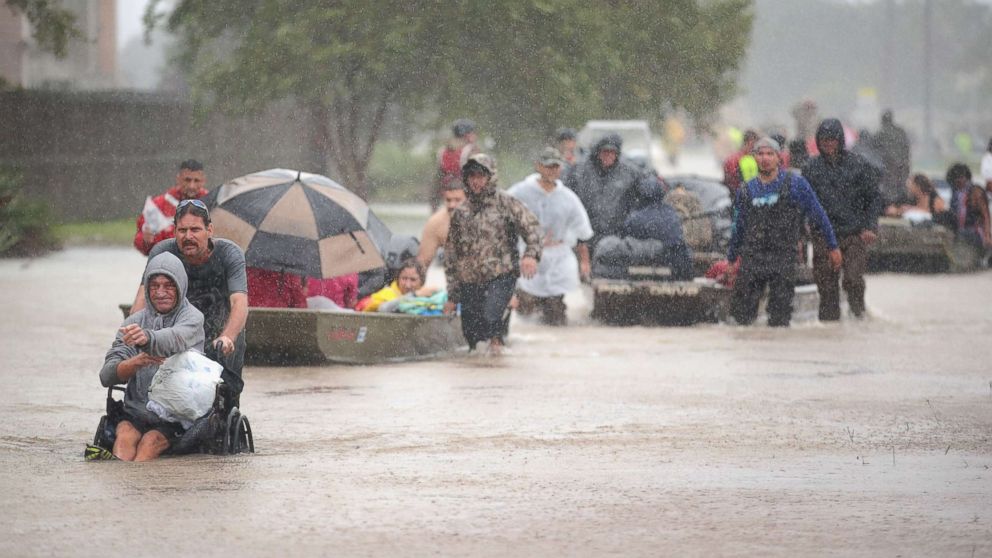 Trump praises first responders
President Donald Trump is set to visit Texas today. On Saturday, he may return to the state and also visit Louisiana, where floodwaters are growing and may become worse as the storm progresses this week.
"My administration is coordinating closely with state and local authorities in Texas and Louisiana to save lives, and we thank our first responders and all of those involved in their efforts," Trump said during a joint news conference with the president of Finland. "We've pledged our full support as Texas and Louisiana battle and recover from this very devastating and historic storm."
ABC News' Kelly McCarthy, Karma Allen, Jessica Hopper, Lindsey Jacobson, Evan Simon, Lana Zak and Emily Shapiro contributed to this report.