Retailers, Malls Beef Up Security Ahead of Holiday Shopping Season
Shoppers have to be mindful when shopping this holiday season.
November 23, 2015, 2:29 PM
— -- A purse-snatching robbery that turned deadly in the parking lot of a Georgia Walmart has some shoppers concerned about their safety ahead of Black Friday.
Two people have been arrested in Covington, Ga., after a man grabbed shopper Marsha Johnson's purse on Nov. 16. The man ran back to his car, and as his vehicle was backing out, "he ran over the female multiple times causing traumatic injuries," the Covington police department said in a statement.
Johnson died as a result of her injuries, and suspects Brandon Shawn Smith and Stephanie Marie Rodriguez have been arrested in Tennessee. Both are facing charges for felony murder, robbery by sudden snatching and aggravated assault. Covington police spokesman Allan Seebaran told ABC News that Rodriguez was in the car when the incident happened and the pair has admitted to committing to several other robberies.
Walmart spokesman Aaron Mullins told ABC News that the company is partnering with police in the investigation.
"Security continues to remain a high priority at that store," Mullins said. "We definitely have procedures and measures in place to make sure all of our stores are hosting safe holiday events."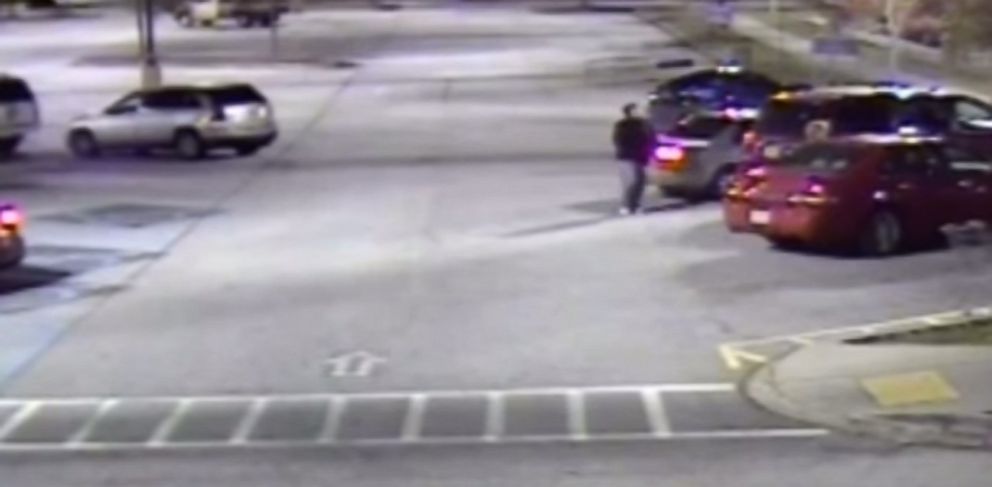 A similar incident happened in November 2013, when a man was killed during a carjacking in the parking lot of a luxury mall in Short Hills, N.J.
Delaware's Wilmington police department issued a list of holiday safety tips, which includes: walk in pairs and in well-lighted areas; avoid loading up on multiple shopping bags which can lead to unwanted attention; have a fully-charged cellphone handy; carry bags over the shoulder versus in the hand.
The department also suggests using the emergency button on vehicle remote keys "to ward off any unseen persons that may be targeting your vehicle for possible threat."
In the Covington case, Seebaran said the suspects spotted Johnson loading her car before the attack.
"We don't suspect she was targeted," Seebaran told ABC News. "It was just a crime of opportunity. It was just driving through the lot looking for someone to target."
In addition to would-be burglars targeting individuals, malls themselves are seen as a possible target especially in light of recent terrorist attacks in Paris and Mali.
The Mall of America in Minnesota, one of the nation's largest malls with more than 40 million shoppers, confirmed that it has increased security this holiday season.
"In light of recent events and the approaching holiday season we have implemented extra security precautions. Some may be noticeable to guests and tenants –- such as a more visible police and security presence -– and others won't be," a Mall of America spokesperson said in a statement to ABC News.
Steve Gomez, former FBI special agent and ABC News consultant, said consumers should not fear for their safety this season.
"Everybody needs to be mindful that there is potential for an attack on a soft target given what has been going on in the rest of the world," he said. But "I don't think [shoppers] should avoid malls."