— -- Following a lawsuit filed by three churches damaged in Hurricane Harvey last year, FEMA has reversed a policy that prevented houses of worship from accessing disaster relief funds, according to a guidance document published by the agency today.
The disputed policy allowed "community centers" and other nonprofits to receive FEMA emergency funds for certain repairs of storm-damaged facilities, but specifically excluded houses of worship like churches, synagogues and mosques used primarily for "religious activities, such as worship, proselytizing or religious instruction."
Under the new policy, "private nonprofit houses of worship are now eligible for disaster assistance as community centers, without regard to their secular or religious nature," FEMA said. The policy applies is retroactive, effective for disasters declared on or after Aug. 23, 2017, according to the agency.
The suit -- filed by Becket, a law firm that represented Hobby Lobby the Supreme Court Case that struck down the Affordable Care Act's contraception coverage provision -- argued that FEMA's policy constituted "discrimination" and thus violated the First Amendment's free exercise clause.
Pastor Charles Stoker, who said his sanctuary at Hi-Way Tabernacle was "nearly destroyed" by more than 30 inches of floodwater after Harvey, told ABC News in December (before the new policy was unveiled) that FEMA was being "unfair."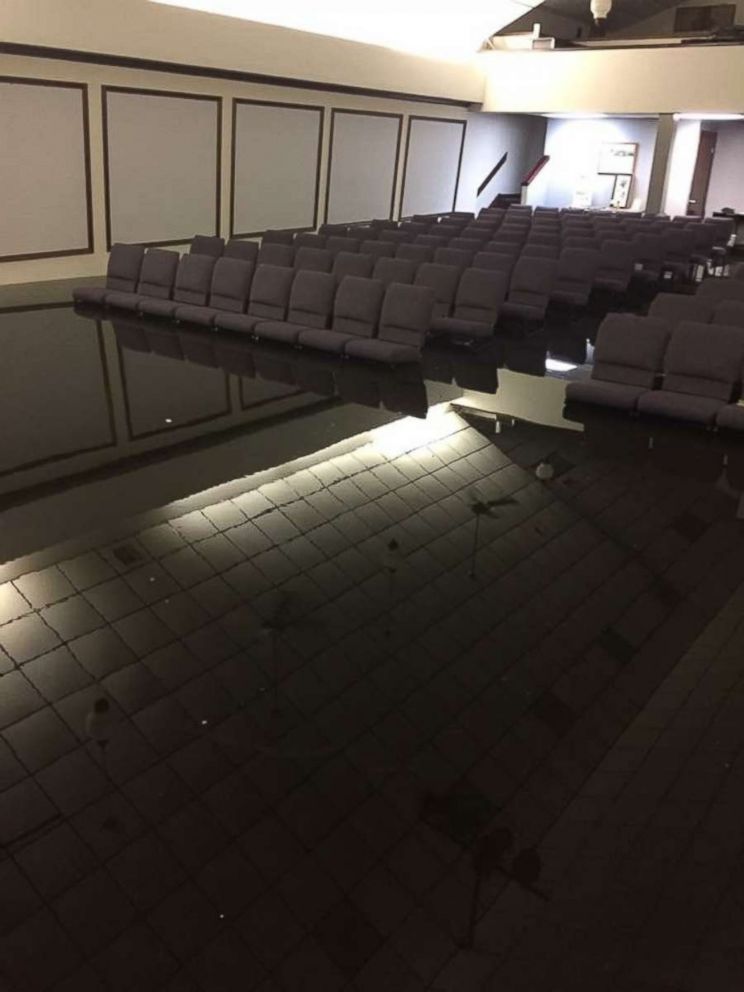 Even as water continued to seep into the sanctuary, Hi-Way sheltered 80 to 90 evacuees who holed up in Sunday school classrooms, Stoker said. Many weren't members of the congregation or even particularly religious, he said.
"We're not trying to cram religion down someone's throat, we're trying to help them recover, to show them love," Stoker said.
Though about a dozen evacuees remained in the church for months, most victims began to find other places to stay in the weeks following the deluge, and the church began to focus on more practical matters, like tearing out damaged sheetrock and replacing molding insulation.
"We need to get back on our feet, and we're unable to [without FEMA's help]," Stoker told ABC News in December.
Churches are "hubs for the community," which is still recovering from the hurricane, Stoker's attorney, Daniel Blomberg, told ABC. "Denying help to them, to these churches, denies help to the community."
"By finally following the Constitution, FEMA is getting rid of second-class status for churches," Bloomberg said in a statement today. "We will watch carefully to make sure that FEMA's new policy is implemented."
Becket Law told ABC News it's not clear how the new policy will affect the lawsuit, which is currently on appeal.