'Rust' armorer accused of handing off bag of cocaine after deadly on-set shooting
Prosecutors made the claim in a filing seeking to protect a witness' identity.
The "Rust" armorer accused of manslaughter over the deadly on-set shooting allegedly handed off a small bag of cocaine following her interview with police, prosecutors claim in a new court filing.
Hannah Gutierrez-Reed was charged with two counts of involuntary manslaughter in the death of cinematographer Halyna Hutchins, who was shot by actor Alec Baldwin on the Santa Fe set in October 2021.
She now faces an additional charge of tampering with evidence. State prosecutors in Santa Fe last week amended their criminal complaint against the defendant, claiming that Gutierrez-Reed "did transfer narcotics to another person with the intent to prevent the apprehension, prosecution or conviction of herself."
A motion filed on Thursday seeking to protect the identity of a witness sheds new light on the alleged incident. Prosecutors stated in the filing that the witness claimed Gutierrez-Reed "transferred a small bag of cocaine" to them after she returned from her interview at the police station on the day of the shooting.
"The circumstances of the transfer of evidence strongly support the charge that the defendant transferred the cocaine to avoid prosecution and prevent law enforcement from obtaining highly inculpatory evidence directly related to the defendant's handling of the firearm and the circumstances of the fatal shooting of Halyna Hutchins," the filing states.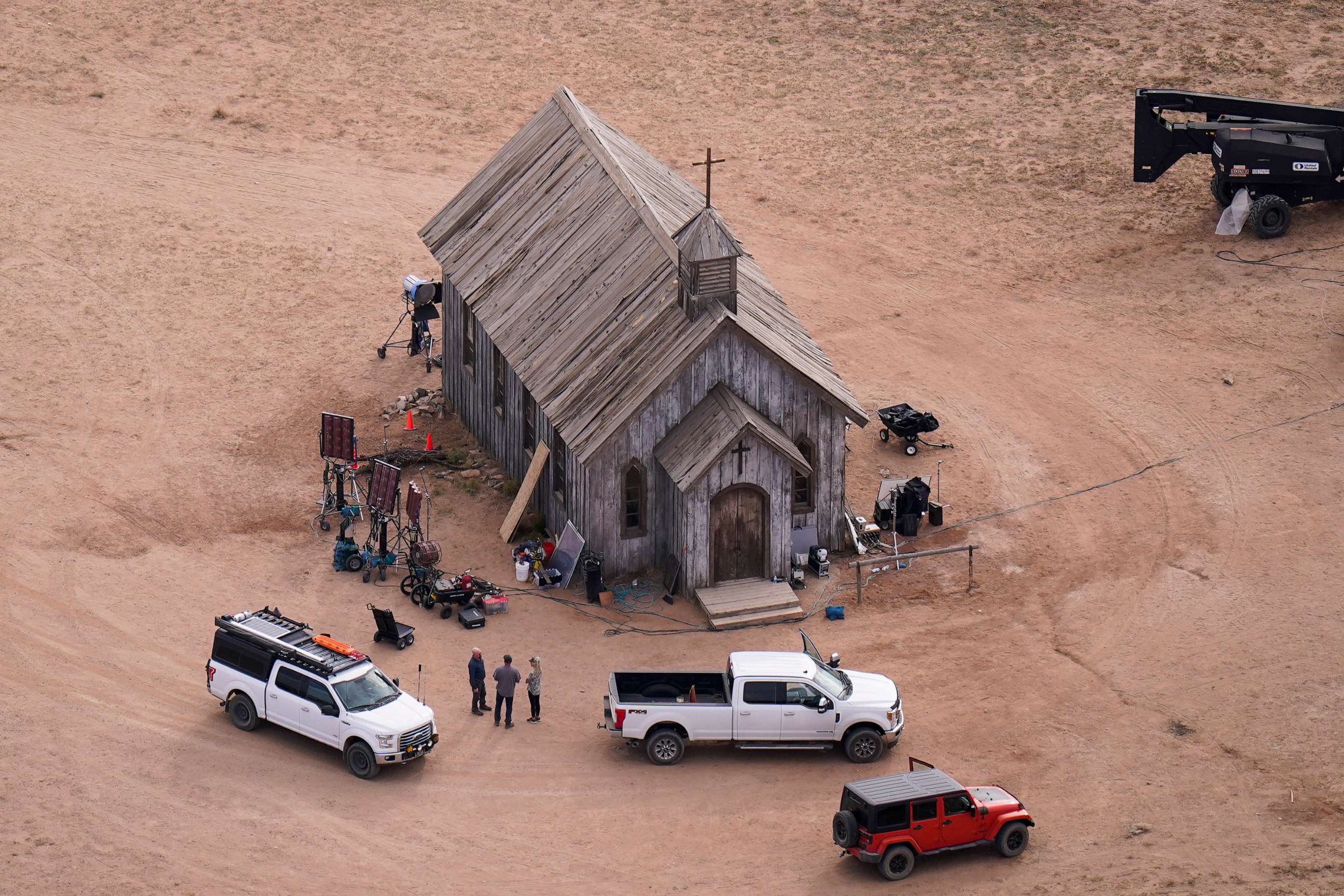 Prosecutors said they are requesting to protect the identity of this witness due to the witness' concerns about being "blacklisted" in the film industry for coming forward with information about Gutierrez-Reed.
The witness reportedly told prosecutors, "I will never be able to work in the film industry again," according to the filing.
The witness, who has not been included on the previous witness list, also wants to protect their privacy amid "enormous" press coverage of the case, according to the filing.
Gutierrez-Reed's attorney, Jason Bowles, responded to the latest allegations in a statement to ABC News: "A secret witness appears 20 months later? With no actual corroboration or evidence? And the state won't identify the person? This is a throwback to the secret, Star Chamber prosecutions in England in the 15th century that were abolished."
"Like everything else with the state's case and investigation, it's full of sound and fury, but signifying nothing," the statement continued.
Bowles had previously called the tampering charge "retaliatory and vindictive."
Attorneys for Gutierrez-Reed last month filed a motion to dismiss her case in the fatal on-set shooting of Hutchins. Her attorneys previously said she intends to plead not guilty to the involuntary manslaughter charges and that she has no idea how live rounds ended up in the gun.
Gutierrez-Reed is scheduled to next appear in court the week of Aug. 9 for a preliminary hearing.
Two charges of involuntary manslaughter initially filed against Baldwin were dropped in April.