Ryan Lochte Apologizes 'For Not Being More Careful' in Explaining 'Traumatic' Rio Incident
The U.S. Olympic swimmer posted the apology on social media.
August 19, 2016, 10:16 AM
— -- U.S. Olympic medalist Ryan Lochte issued an apology today "for not being more careful and candid" when explaining what happened during an alleged gunpoint robbery in Rio de Janeiro last weekend.
"I want to apologize for my behavior last weekend -- for not being more careful and candid in how I described the events of that early morning and for my role in taking the focus away from the many athletes fulfilling their dreams of participating in the Olympics," Lochte said in a statement posted on social media. "I wanted to share these thoughts until it was confirmed that the legal situation was addressed and it was clear that my teammates would be arriving home safely."
Lochte claimed on Sunday that he and three teammates — Gunnar Bentz, Jack Conger and James Feigen — were robbed in a taxi early that morning while heading to the Olympic Village in the Brazilian seaside city. Lochte told NBC News' Matt Lauer on Wednesday that the swimmers had used a restroom at a gas station and when they got back to their taxi, the driver didn't move. That's when two men approached with guns and badges and told them to get out and get down, Lochte said.
But Rio's Civil Police Chief Fernando Veloso said the four U.S. swimmers were not robbed.
One or more of the U.S. Olympians vandalized a bathroom at the gas station after they left a party early Sunday. The athletes broke mirrors and damaged other things in the bathroom, police said.
The athletes initially refused to stay, but security asked the taxi not to leave. Another person stepped in to intervene between the athletes and the guards, and the athletes left money, police said.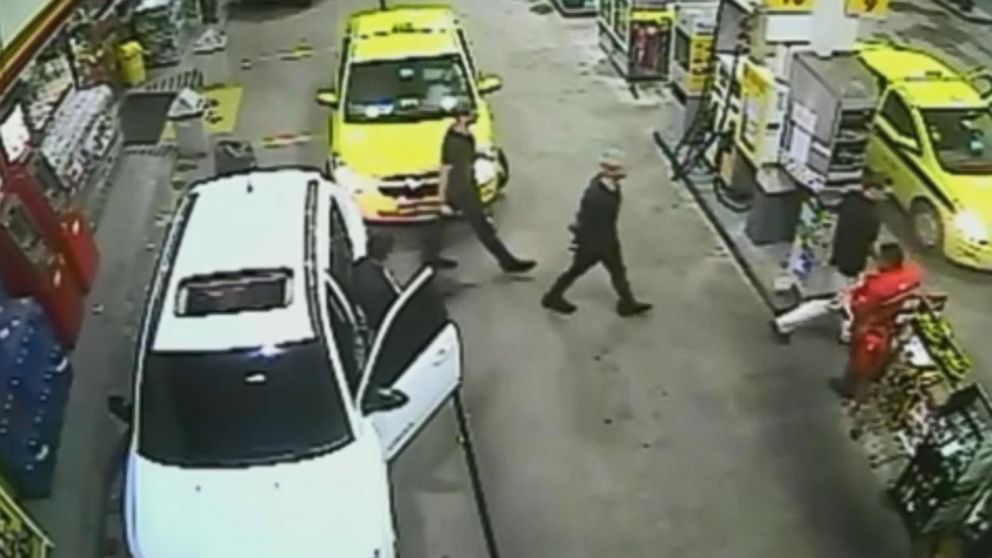 Police said that witnesses were initially afraid to speak to police because of the possibility of retaliation from the high-profile foreign athletes involved.
There was no evidence of violence against the athletes, police noted.
On Thursday, Brazilian officials recommended that Lochte and Feigen face charges of false reporting of a crime, a civil police spokesperson said.
The investigation is ongoing.
In his apology today, Lochte called the experience "traumatic."
"It's traumatic to be out late with your friends in a foreign country -- with a language barrier -- and have a stranger point a gun at you and demand money to let you leave, but regardless of the behavior of anyone else that night, I should have been much more responsible in how I handled myself and for that am sorry to my teammates, my fans, my fellow competitors, my sponsors, and the hosts of this great event," he said in the statement.
Lochte also acknowledged that "this was a situation that could and should have been avoided."
"I accept responsibility for my role in this happening and have learned some valuable lessons," he continued.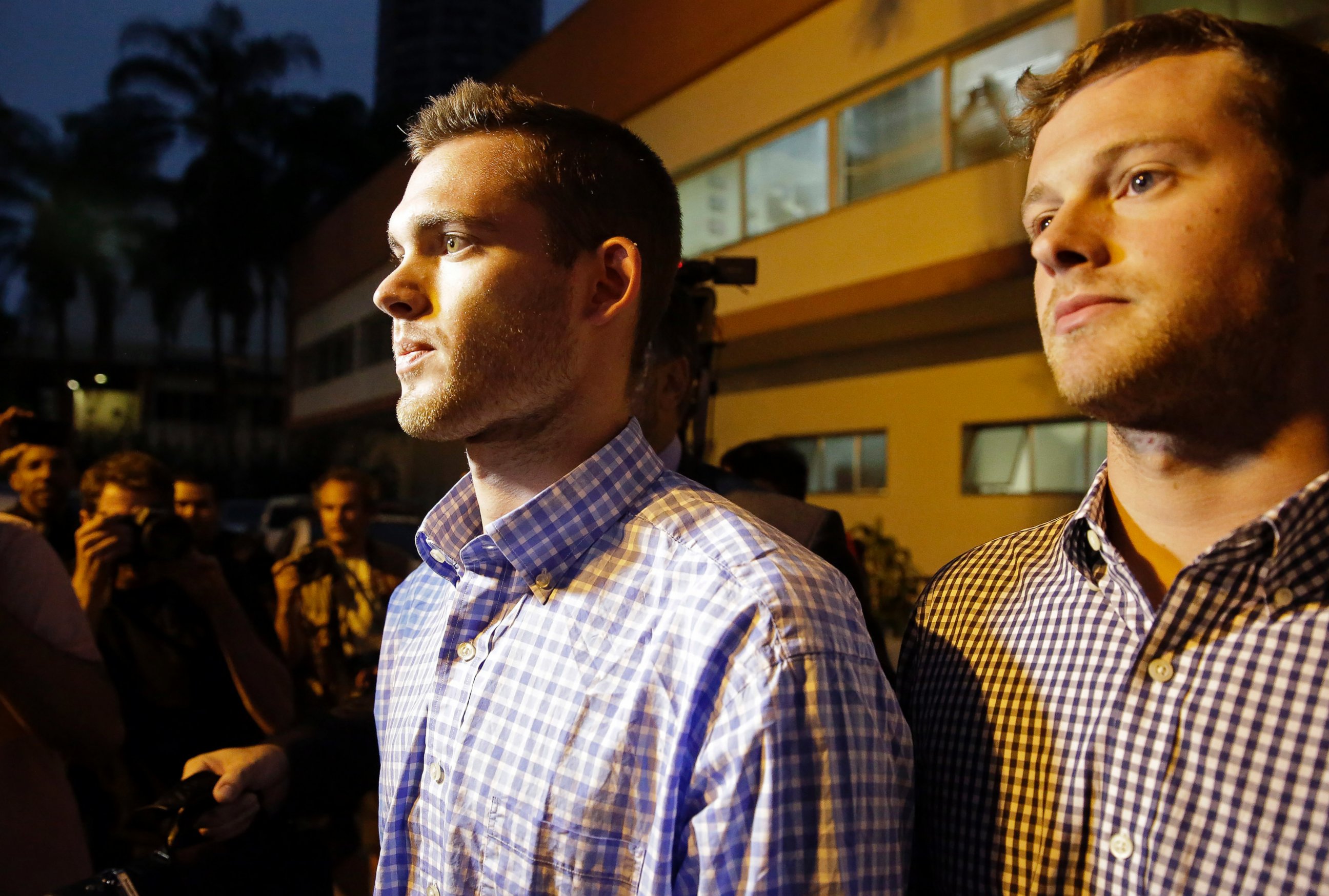 Lochte, Bentz and Conger have returned to the United States, but Feigen remains in Brazil.
The U.S. Olympic Committee on Thursday night apologized to Brazil for the "distracting ordeal."
"The behavior of these athletes is not acceptable, nor does it represent the values of Team USA or the conduct of the vast majority of its members," the statement said. "We will further review the matter, and any potential consequences for the athletes, when we return to the United States."
Their behavior was also blasted by the head of USA Swimming, Chuck Wielgus.
"While we are thankful our athletes are safe, we do not condone the lapse in judgement and conduct that led us to this point. It is not representative of what is expected as Olympians, as Americans, as swimmers and as individuals," Wielgus said in a statement Thursday night.
ABC News' Matt Gutman, Julia Jacobo and Emily Shapiro contributed to this report.