— -- The Sheriff of San Francisco is defending the earlier release of an undocumented immigrant who's now been charged in connection with a deadly shooting on a San Francisco pier.
Sheriff Ross Mirkarimi said today that federal authorities did not provide the legal basis his department would have needed to hold Francisco Sanchez, who was released in April by San Francisco officials after marijuana charges against him were dropped.
Sanchez, 45, has now been charged with murder in connection with the July 1 shooting of Kate Steinle, 32, on a San Francisco pier.
Sanchez has five previous convictions for re-entry after deportation, according to court records. He was on probation in Texas at the time of the July 1 shooting and served federal time for sneaking back into the country.
Mirkarimi held a news conference today to set the record straight on Sanchez's release, adding that the case has brought "a lot of finger pointing."
"There's been, I think, a significant amount of distortion or misinformation or misunderstanding about the sequencing of events," he said.
Mirkarimi said that on Dec. 11, 1995, a San Francisco court issued a bench warrant for Sanchez's arrest for failing to appear on felony drug charges.
On March 23, 2015, the Federal Bureau of Prisons called the San Francisco Sheriff's Department and requested confirmation for an outstanding 1995 felony warrant for Sanchez for possession of marijuana and sale of marijuana, Mirkarimi said. The Federal Bureau of Prisons wanted to confirm the warrant was still in effect in San Francisco, Mirkarimi said, adding that the sheriff's department followed established protocols.
On March 26, 2015, Sanchez was transported to San Francisco County Jail and booked on the 20-year-old felony warrant, Mirkarimi said. On March 27, 2015, Sanchez appeared in court and the District Attorney moved to dismiss the charges.
Between March 27 and April 14, 2015, the Sheriff's office communicated with the Federal Bureau of Prisons to confirm that Sanchez had completed his federal sentence, Mirkarimi said. On April 15, 2015, Sanchez was legally released from San Francisco County Jail after the sheriff's department confirmed he had no outstanding warrants or judicial orders.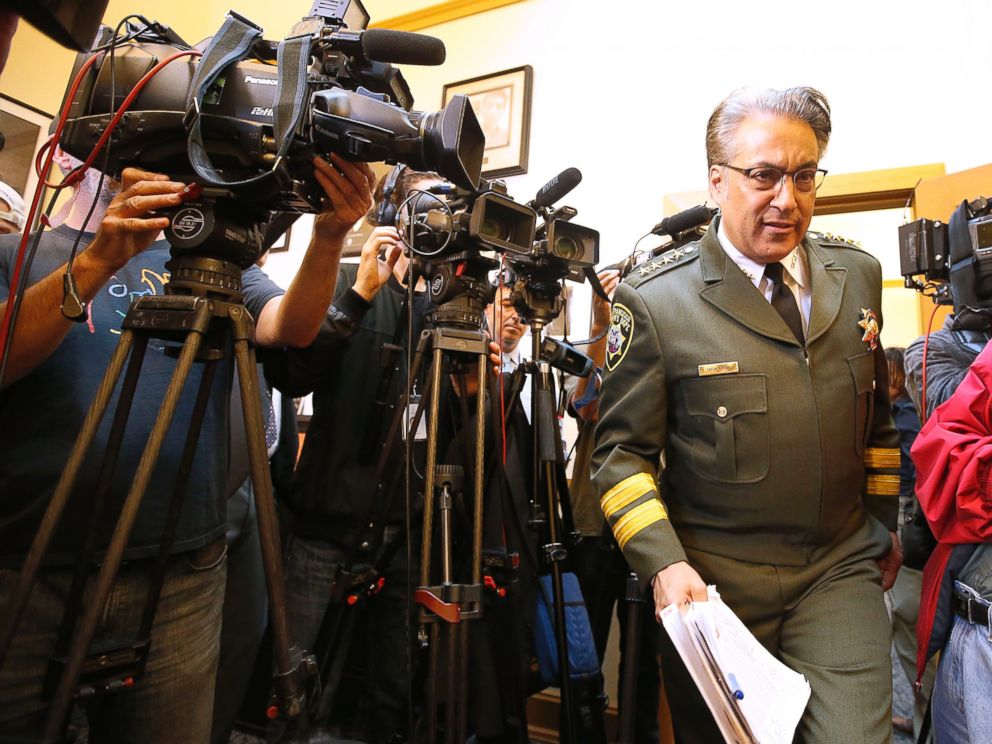 Based on a city ordinance and the police's policy on immigration detainers, Sanchez was deemed ineligible for extended detention for U.S. Immigration Customs and Enforcement (ICE) proceedings, Mirkarimi said.
ICE "did not provide the Sheriff's Department with a warrant or a judicial order to hold him for proceedings," Mirkarimi said at today's news conference.
"Had ICE sought the requested legal order or warrant, the San Francisco Sheriff's Department naturally and will always comply and would have complied if that legal order or warrant would have been presented to us," he said.
"Federal authorities could have repeated their earlier process as they had done numerous times before and deported him without responding to the 1995 warrant," Mirkarimi said. "San Francisco rarely if never prosecutes for marijuana anyway."
"It is extremely sad that we are here in this place. Reflecting on the killing of Miss Steinle and looking at how we can prevent further tragedies," Mirkarimi added. "I hope that the legacy of this tragic event propels all of us to muster the measured minds at how we can improve public safety without eroding constitutional rights."
In a jailhouse interview, Sanchez had told ABC's San Francisco station KGO-TV that that he took sleeping pills and started wandering around the pier where Steinle was walking. At some point he picked up a gun and it went off, he told the station.
At Sanchez's arraignment Tuesday, public defender Matt Gonzalez said it is "very likely that this was an accidental shooting." Sanchez pleaded not guilty to murder and was held on $5 million bail, according to court records.
The Bureau of Land Management said earlier this week that the gun used was stolen from a federal agent's car. The gun was government property and belonged to one of their enforcement rangers, the BLM said in a statement.
A BLM official told ABC News that the theft took place from a secured vehicle on June 27. The theft was then immediately reported to the San Francisco police, a BLM statement said.