— -- Authorities are investigating whether a gun associated with a Bureau of Land Management employee was used in the fatal shooting of a young woman on a tourist-heavy San Francisco pier, an agency spokesperson said.
"The matter is under investigation, and law enforcement is working to confirm the origin of the weapon," the spokesperson said in a statement.
Sources familiar with the investigation say the gun belonged to a federal agent and may have been stolen recently. It is unclear whether the firearm was a government-issued service weapon or a personally owned gun.
A lawyer for suspect Francisco Sanchez said at a Tuesday arraignment hearing that Sanchez meant the victim, Kate Steinle, 32, no harm.
"There is no motive whatsoever for this defendant to have caused any harm to the deceased," public defender Matt Gonzalez said in court. "He did not know her."
Gonzalez said it is "very likely that this was an accidental shooting."
Sanchez, 45, pleaded not guilty to murder and was held on $5 million bail, according to court records. He has been charged with one count of murder with enhancements for the use of a firearm, according to court records.
Sanchez will be back in court July 27, according to court records.
Earlier this week, Sanchez told ABC station KGO-TV in a jailhouse interview that he started wandering on Pier 14 Wednesday, July 1 after taking sleeping pills he found in a dumpster. He said he then picked up a gun that he found and it went off.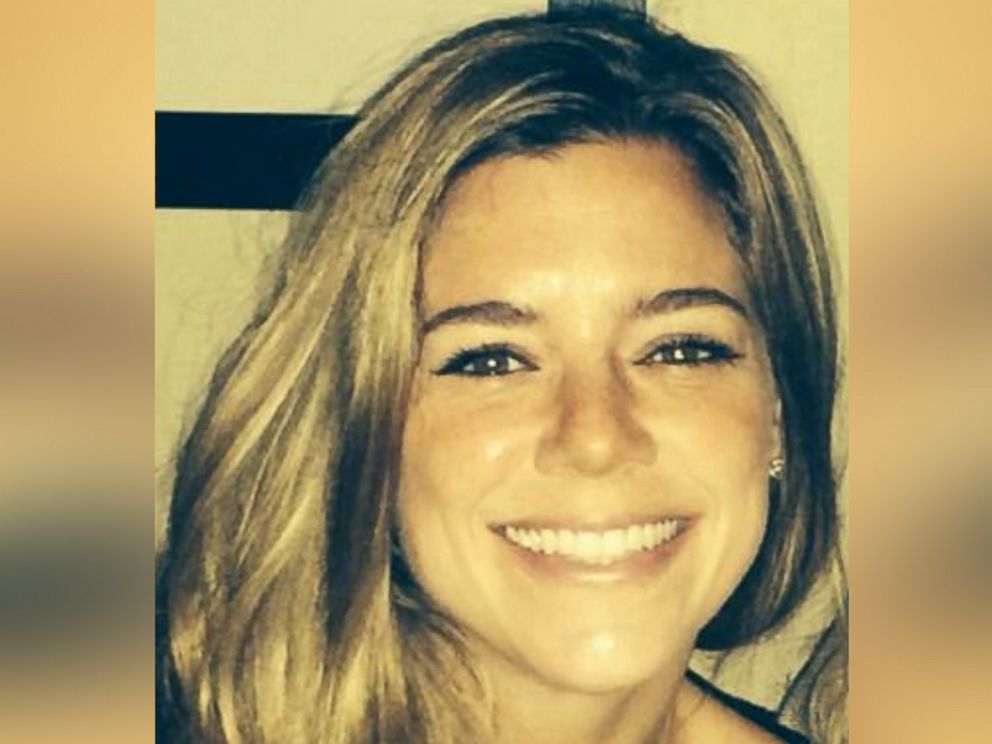 The case has sparked a debate about illegal immigration because Sanchez, an undocumented immigrant, has been deported several times to his native Mexico and Immigration and Customs Enforcement blamed the San Francisco police for not honoring an immigration detainer earlier in the year.
Sanchez has five previous convictions for re-entry after deportation, according to court records. He was on probation in Texas at the time of the shooting and served federal time for sneaking back into the country.
In an exclusive jailhouse interview, a KGO-TV reporter asked the alleged gunman, "Did you keep coming back to San Francisco because you knew that they wouldn't actively look for you to deport you?"
Sanchez responded, "Yes."
U.S. Immigration and Customs Enforcement had said in a statement that Sanchez was turned over to the San Francisco Police Department this past March on an outstanding drug warrant, and that the department requested that police notify Immigration and Customs Enforcement prior to his release so ICE officers could make arrangements to take custody.
However, the San Francisco Sheriff's Department said that it had no "legal basis" to hold Sanchez based on a federal immigration detainer, according to the Associated Press. A lawyer for the sheriff's department told the AP the city only turns over illegal immigrants if there's an active warrant for their arrest, so on April 15, after the local drug case closed, Sanchez was released.
In a statement Monday, San Francisco Mayor Edwin Lee said the city's sanctuary policy "should not create a safe harbor for convicted, violent felons."
"I am concerned about the circumstances that led to the release of Mr. Sanchez," Lee's statement added. "All agencies involved, federal and local, need to conduct quick, thorough and objective reviews of their own departmental policies and the decisions they made in this case."
The San Francisco police union spoke out against the sanctuary policy, writing on its Facebook page Monday.
"A young innocent woman has been murdered in cold blood," the statement said. "He is an illegal alien not an undocumented immigrant and if he was where he belonged (Mexico) this innocent victim would still be alive."