May 30, 2014— -- Bianca de Kock remembers his smile.
The University of California, Santa Barbara student was walking with two of her Tri Delta sisters, headed to their sorority house last Friday, May 23.
A black BMW came out of nowhere, the car window down. The man inside – Elliot Rodger – had a "smirky, grimacy smile" across his face, de Kock said.
Parents of Santa Barbara Killer Elliot Rodger So Distraught 'Their Speech Is Stuttered'
Elliot Rodger's Previous Attacks on Women, Couples
Elliot Rodger's Ex-Roommate Reveals What It Was Like to Live With the Troubled Man
"He wanted to do this," she said in an exclusive interview with ABC News. "He looked happy about it."
After smiling, he opened fire. De Kock was hit five times, the bullets piercing her arm and chest, some grazing her body. She was released from the hospital Monday and is back home in Alameda, California, with her family.
"It didn't seem real," de Kock, 20, said.
Initially, she thought they were rubber bullets or fireworks. "And then I realized I'm bleeding, I'm in pain," she said.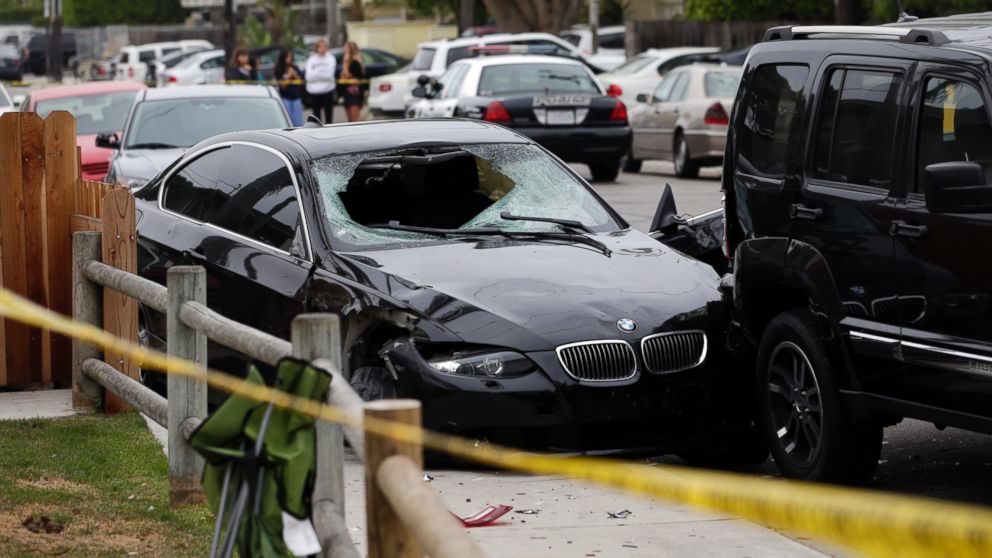 Of the three sorority sisters, de Kock is the only one who survived the attack. Freshman Veronika Weiss, 19, was a sports buff and math whiz. Katie Cooper, 22, was about to graduate with a degree in art history.
Weiss and Cooper represent two of the six people Rodger killed in the rampage, with de Kock and 12 others injured. De Kock misses her friends.
"They were both two very incredible, beautiful people. And that's how I want them remembered," she said.
De Kock wasn't the only victim who saw Rodger smiling while pulling the trigger. Dylan Fontillas, 20, told ABC News on Saturday that the shooter "almost kind of had a smirk like he was excited about it or he was happy about it."
Fontillas was forced to hit the floor inside the IV Mart where Christopher Michaels-Martinez was killed.
As de Kock lay on the grass, she managed to make a call on her cellphone – to her mother, Sharrese.
"I've been shot. I don't know what happened. It's crazy," she said. "But I love you. I love you so much … I'm afraid I'm going to die," she said.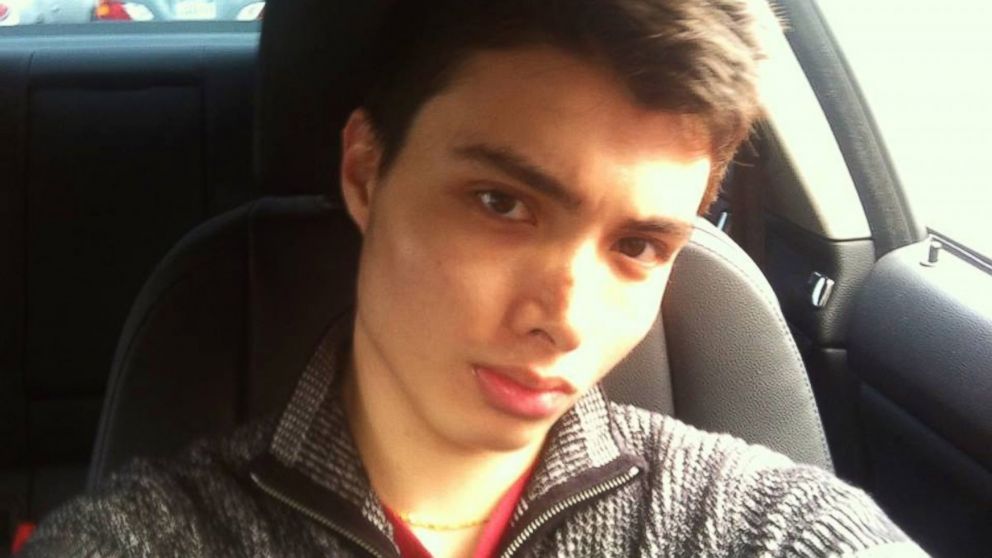 Student Kyle Sullivan was walking home from the frat house where he was pledging when he heard the gunfire, rapid shots in succession.
"I was in the middle of the street. And I didn't actually see the shooting. But, I mean, it was loud as could possibly be," Sullivan said.
Sullivan searched for a police officer and brought the officer to the wounded student. Then he lay down by de Kock's side, comforting the stranger.
She was going to be OK, he told her.
De Kock credits Sullivan with saving her life.
"I don't think I would have made it without any support," she said, fighting through the tears.
Sullivan said he simply did what came naturally.
"I was just trying to be there for her and just ... and make sure that she would make it through it," Sullivan said.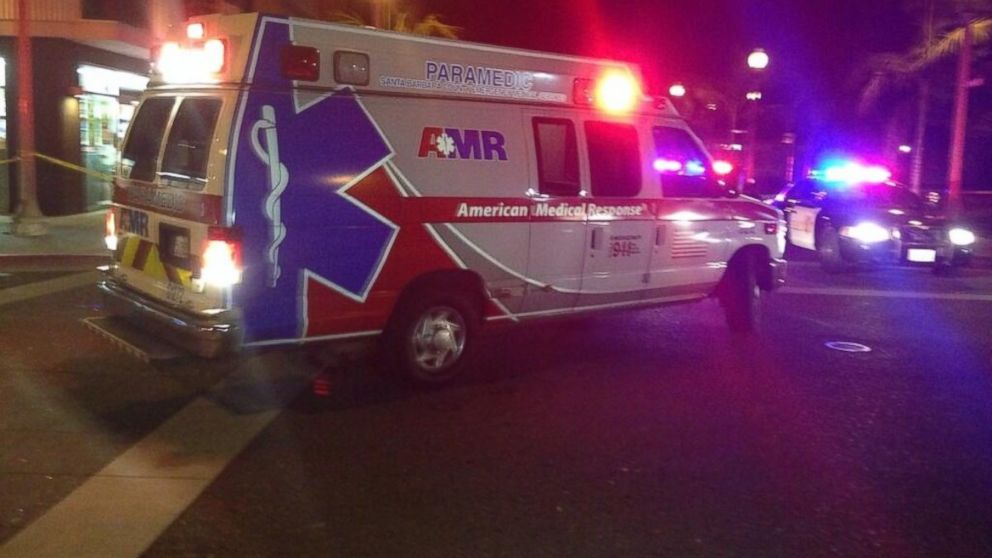 De Kock's parents are thankful that their daughter survived, but they're also disturbed by the incident.
"I'm angry that it happened, you know, that it does happen," Pieter de Kock told ABC News. "I'm angry that it's … it's not changing in this country. We need to change this violence."
Sharrese de Kock is disappointed that Rodger eluded authorities. "How did he slip through the cracks? It shouldn't happen," she said.
Police visited Rodger on a welfare check April 30. Relatives had grown concerned by Rodger's YouTube videos.
That welfare check included four Sheriff's deputies and a police officer, along with a dispatcher-in-training – a bigger presence than the two deputies who normally respond on a welfare check. The check included deputies who were familiar with Rodger from a previous case.
Rodger was "shy, timid and polite," authorities said in a news release.
The 22-year-old said he was having trouble fitting in socially – and the videos were a way of expressing himself, he said.
"Sheriff's deputies concluded that Rodger was not an immediate threat to himself or others, and that they did not have cause to place him on an involuntary mental health hold, or to enter or search his residents," the news release states. "Therefore, they did not view the videos or conduct a weapons check on Rodger."
Rodger's apartment contained a cache of weapons and a document titled "My Twisted World," outlining his plans for revenge, a plan he would carry out weeks later.
"If they had demanded to search my room … That would have ended everything," Rodger wrote in his manifesto.
What You Need to Know About the Killings at UC Santa Barbara
Santa Barbara Killer Elliot Rodger's Isolation Strikes a Chord Among 'Nerds'
Elliot Rodger's Previous Attacks on Women, Couples
De Kock is out of the hospital now, surrounded by family – as well as Sullivan.
"We're going to be bonded forever now," she says.
She isn't returning to school to finish the semester. The memories are too fresh, too difficult.
But she says she wants her school to know that she stands in unity with the thousands who gathered for a memorial this week, grieving and chanting, searching for healing and closure.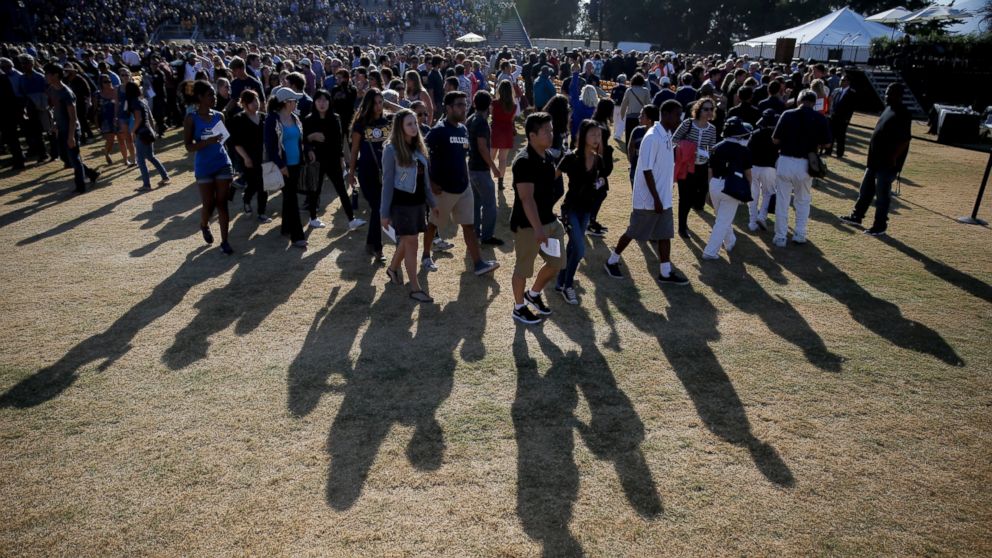 Inevitably the focus has shifted to Rodger, with people trying to understand why he carried out the attack, whether he could have been stopped, what lessons we can learn from the tragedy. For de Kock, the attention should be reserved for Weiss and Cooper and the other victims.
"I want people to know that all of the lives lost were people," she said. "They were beautiful, incredible individuals. I want the focus to be on honoring them and not giving the person who did it any recognition.
"I want to share my story," she added, "and show that there can be positivity in times of darkness."