— -- It was a murder, kidnapping and manhunt that riveted the nation in the summer of 2013, and now ABC News has obtained never-before-seen FBI surveillance video and photos of the rescue of 16-year-old Hannah Anderson.
The video and exclusive new interviews with the FBI agents who commanded the search and rescue sheds new light on Hannah's captivity, and the week-long manhunt for her kidnapper that stretched from the Mexican border to northern Idaho.
The story began with the discovery of a grisly crime scene in Boulevard, California, on a hot Sunday in August. The home of Anderson family-friend James DiMaggio burned to the ground in a spectacular fire, and in the ashes, two bodies were discovered -- Hannah's mother, Christina Anderson, and her 8-year brother Ethan. Police say Christina had been bound, gagged and beaten to death. Both bodies were burned beyond recognition. Investigators found evidence in the rubble that led them to believe DiMaggio had killed the two, then set the home on fire to try to cover up the crimes.
Immediately, police and family members feared for Hannah's safety. She had not been seen since cheerleading practice on Saturday, and she was supposed to get a ride home from that practice from DiMaggio. Authorities issued an Amber Alert, and border agents reported seeing DiMaggio and Hannah Anderson in a Blue Nissan, driving through a checkpoint at the California-Mexico border.
Victim or Participant?
The FBI began to interview anyone close to Hannah or James DiMaggio. Some of Hannah's friends reported that the 40-year-old DiMaggio had told Hannah he had a "crush" on her, and that "creeped" Hannah out.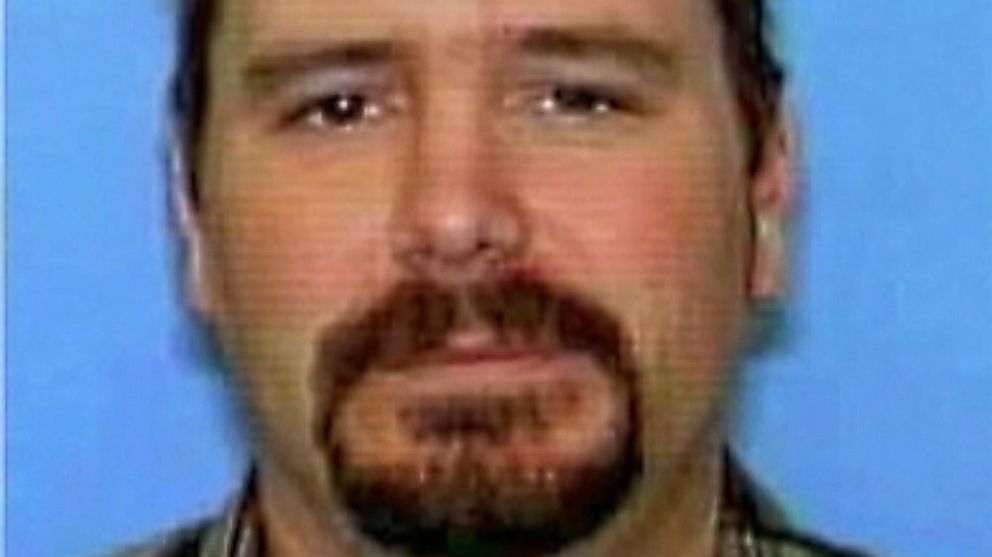 But there were text messages between Hannah and DiMaggio. Authorities say the text messages appeared to be innocent and were to arrange for a pickup after cheerleading practice. There were social media questions about the communications, but the FBI said it found disturbing evidence pointing to an abduction by DiMaggio.
"We were finding signs of handcuff boxes and restraints and things at the residence that were indications that she was probably taken against her will," FBI Deputy Director Britt Johnson told ABC's Pierre Thomas.
And Johnson said the Bureau felt it was a race against time to find the teenager.
"We were very concerned that something had clicked to cause him to take this terrible course of action. And at this point, I think he's fully in. There's no turning back for him."
Emails Shed Light on DiMaggio's Motives
Looking for a motive for the murders and kidnapping, investigators cracked open DiMaggio's computer, and found emails to Hannah that indicated DiMaggio feared Hannah was growing up, and growing away from the man she had always called Uncle Jim.
"Somewhere in his mind, I think he thought that he and Hannah would have a relationship and she would somehow fall in love with him," Johnson said. "I think the ability for him to get her away and take her somewhere -- he somehow thought he could change the situation."
In the days after the kidnapping, citizen sightings of DiMaggio's blue Nissan flooded in to law enforcement agencies, placing the two everywhere from Mexico to Oregon. The FBI learned that DiMaggio had purchased a blue tent and some other camping gear before he kidnapped Hannah. But as the week slipped past, none of those leads panned out, and concern for Hannah's safety heightened. Johnson said that investigators could only hope that DiMaggio's attachment to the girl would keep her safe.
The Big Break
"We were waiting on that first lead," Johnson said, "That big break to point us in the right direction."
That break finally came when a group of horseback riders in the "River of No Return" wilderness area in Idaho came across a man and a teenage girl who did not look like they belonged there. The riders told the county sheriff the young girl was blond, and was wearing pajama pants and battered sneakers. The older man was carrying a grey house cat. The FBI knew that DiMaggio had kept a grey cat as a pet.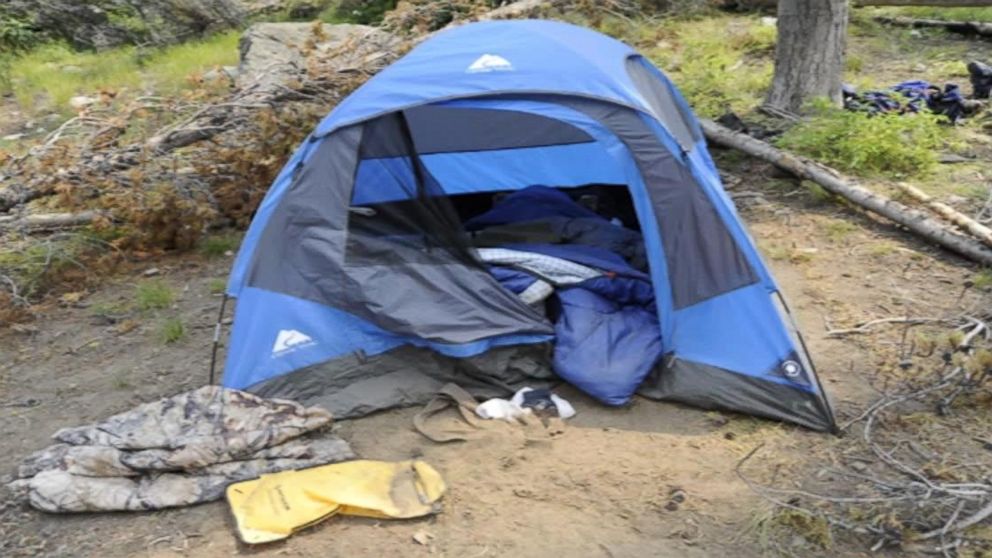 "It was more than a good lead," Johnson said. "We started directing resources towards that area."
The problem for law enforcement was that The Frank Church-River of No Return wilderness area is part of the largest road-less tract of land left in the lower 48 states. It is 2.5 million acres of heavily forested mountains, deep ravines, raging rivers and arduous terrain. In other words, it was the perfect place for a kidnapper to hide.
Hundreds of law enforcement officers flooded into a newly-established command center in Cascade, Idaho, and soon, some basic police work paid off. A search of the area turned up DiMaggio's blue Nissan, covered in brush, near the trailhead ridden by those horseback riders. Anyone hiking that trail was stopped and questioned. Johnson said that the last person who came off the trail on Friday, August 9, said they saw a man and a teenage girl setting up camp high up in the mountains at Morehead Lake.
A Blue Tent and a Grey Cat
The U.S. Marshals Service had a small plane at the command center, and early on Saturday, August 10, they got airborne to see if they could spot DiMaggio and Hannah near Morehead Lake. At first, they didn't see anyone, and were about to turn off, but U.S. Marshal Steve Jurman says they decided to make another pass.
"We circled a few more times and focused in on that area. And then we were able to see that it was a blue tent," he said.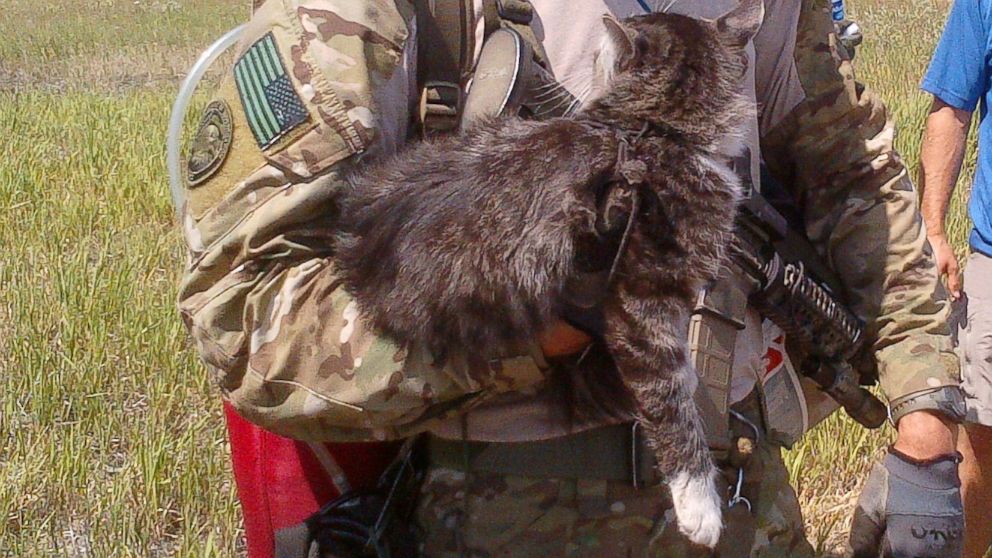 And then, he says two people came into focus.
"We were actually able to verify that it was a male and a female with blond hair and a small animal. So, at that point we knew we had something extremely valuable," said Jurman.
Once the discovery was made, an FBI plane with more sophisticated surveillance gear got airborne and confirmed it was DiMaggio, Hannah, and a grey cat.
"They relayed that yes, in fact, there was a cat at the campsite and they were tracking the cat, and that was just an extra bit of confirmation," the FBI's James Yacone told Pierre Thomas.
Yacone heads up the Bureau's Critical Incident Response Group, and he launched two hostage rescue teams to try to reach Hannah.
"By 2 p.m., they were boarding a Blackhawk helicopter flown by Customs and Border Patrol, and inserting about three miles away," Yacone said.
The rescue teams were dropped on a ridge line with an elevation of about 6,500 feet above sea level, and Yacone said it took them nearly three hours to hike the three miles to the lake location.
"There's nothing out there," Yacone said. "Radio communications were very, very difficult."
The aerial surveillance "eye in the sky" was also serving as a radio relay transformer, helping to maintain communications and guide the team on the ground.
"Stealth was the key," Yacone said.
'Jackpot'
While the rescue team was moving into place, the aerial surveillance saw something remarkable. It was Hannah waving her arms at the sky, as if signaling the plane. She was waving what looked like a white handkerchief, trying to draw attention while DiMaggio was off collecting firewood. On the ground, the FBI hostage rescue team was concealed nearby, waiting for the right moment to strike.
"One of the requirements to move in on the arrest was a distance and a separation between Hannah and DiMaggio," Yacone pointed out.
But time and light was becoming a factor as well. It was just after 5 p.m., and it was beginning to get dark. Once DiMaggio moved back into the woods to get more fuel for the campfire, the agents moved in. According to Hannah and the FBI, DiMaggio fired at least one shot. The hostage rescue team opened fire, hitting DiMaggio with five shots and killing him.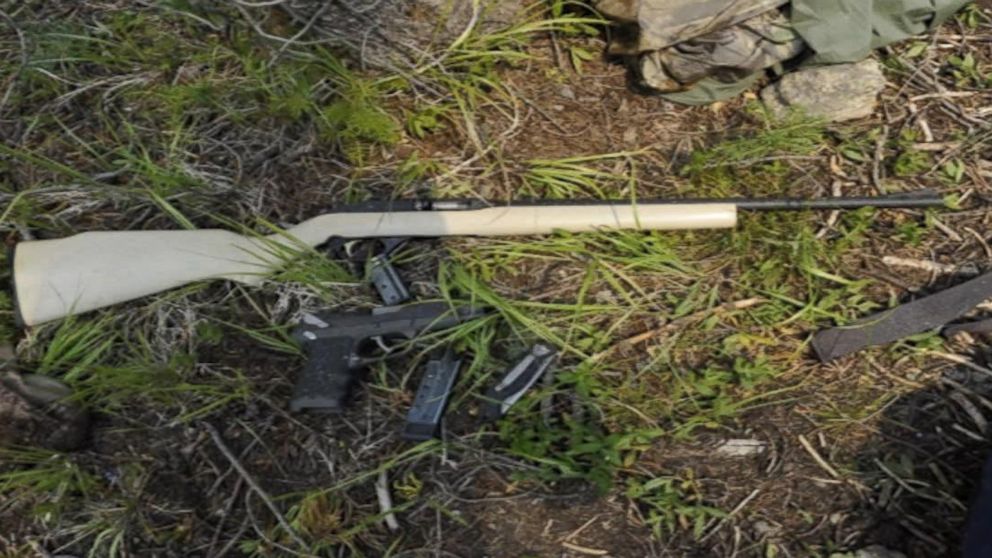 "After the shooting occurred, obviously the primary focus was to get to Hannah," Yacone said. "She was obviously confused about what had just occurred….She's crying. She was absolutely relieved once she realized this is the FBI and we were here to help her."
At FBI headquarters in Washington, Assistant Director Britt Johnson was listening to the radio traffic as the hostage rescue team moved in.
"We heard, 'shots fired' and we heard 'one down hard' and 'Jackpot.' When we heard 'Jackpot'…we knew Hannah was okay."
At the campsite, another helicopter was brought in to whisk Hannah off to the hospital. Doctors and a team of FBI experts were waiting for her. She didn't know that her mother and little brother had been killed, and it fell to the FBI team to tell her. The next day, agents brought the grey cat to her, but she refused it. It had been DiMaggio's, and was eventually returned to his family.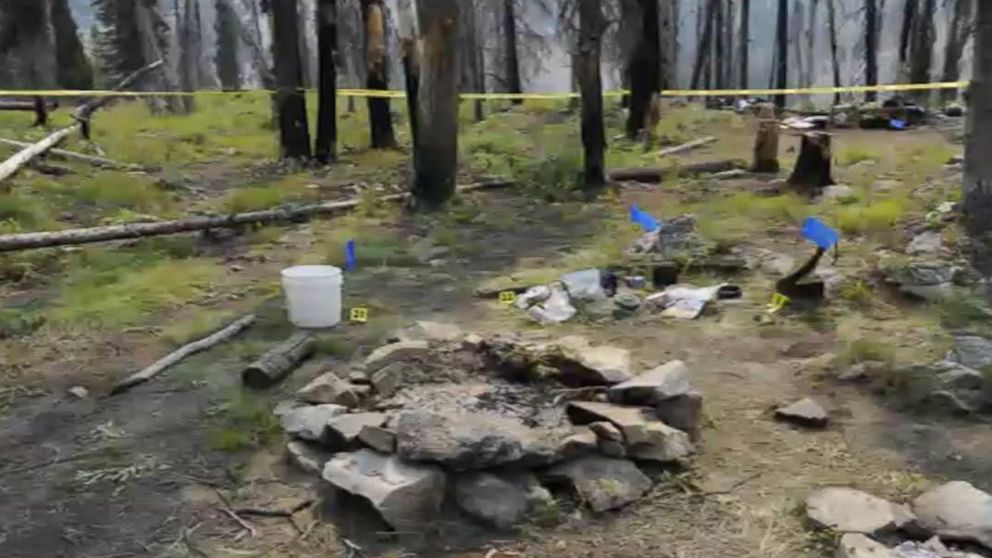 James DiMaggio's family has indicated it may file suit to discover the details of his death at the hands of the FBI. An investigation of the shooting by Idaho authorities and the FBI ruled the shooting justified.
Reached for comment, Anderson family spokesperson Stacy Hess said in a statement, "In the 18 months since Hannah was returned to her family, she and her dad, Brett Anderson, have been focused on healing from the harrowing events of August 2013. Hannah is a senior in high school who has achieved a 3.8 GPA, and a place on the Honor Roll for all of her junior year and all of her senior year to date. She is exploring colleges now where she plans to study forensics and criminology with a goal of becoming a detective with a Special Victims Unit. The entire Anderson family is eternally grateful to all of the individuals who helped rescue Hannah, and especially to the good men and women of the FBI who have clearly influenced her career aspirations."
A representative of James DiMaggio's sister, Lora DiMaggio, said in a statement, "She is tirelessly pursuing every legal remedy available to her, so she can find out the truth about what happened to her brother, Jim DiMaggio. Lora DiMaggio has no comment regarding what appears to be heavily edited surveillance video released by the FBI to ABC News."