2 staff members found dead after school building collapses in Minneapolis
The explosion caused a fire that has since been put out.
— -- Two staff members were killed and multiple others were hospitalized on Wednesday after an explosion caused a school building to collapse in Minneapolis, officials said.
The Minneapolis Fire Department confirmed the explosion at Minnehaha Academy was caused by a gas leak and said contractors were doing construction on the gas lines at the time of the explosion. The fire department also confirmed that it had recovered two bodies in the wreckage, but it did not disclose their identities.
"At this point right now, we're shutting down operations for the night," Minneapolis Fire Chief John Fruetel told reporters after the second body was recovered from the rubble late Wednesday. "The investigative phase will continue tomorrow."
He said the victim's family members were being notified.
Minnehaha Academy, however, identified both victims. In a Facebook post, the school named the first as Ruth Berg, a receptionist who worked for the school for 17 years.
"[S]he welcomed everyone with a smile and was always willing to go the extra mile to help our students, families, and staff," the post stated. "She will be greatly missed."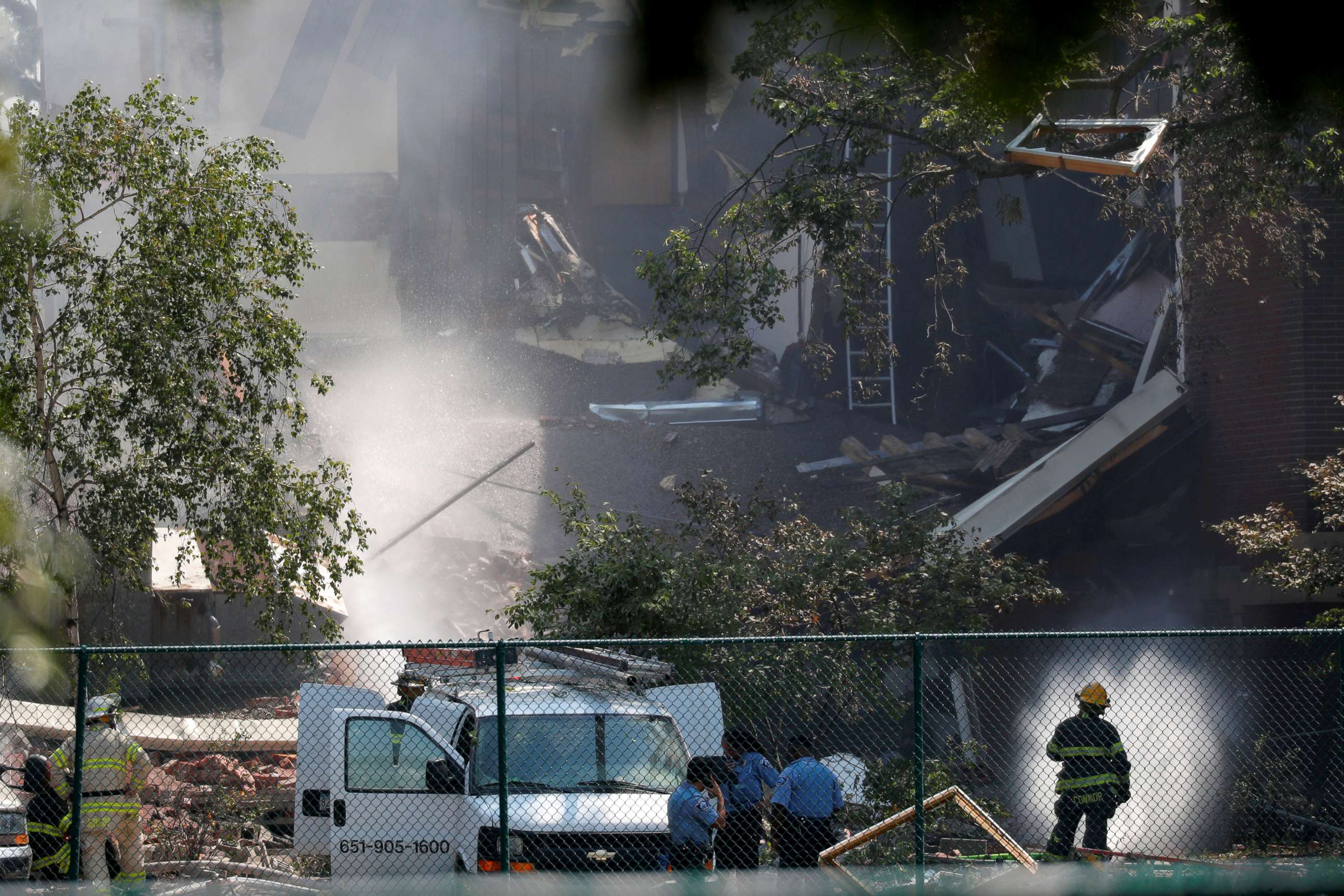 The school identified the second victim as John Carlson, a staff member and alum.
"He graduated from Minnehaha in 1953, sent his children here, and after retiring from his first career he came back to work at the school," according to the Facebook post. "John will be deeply missed."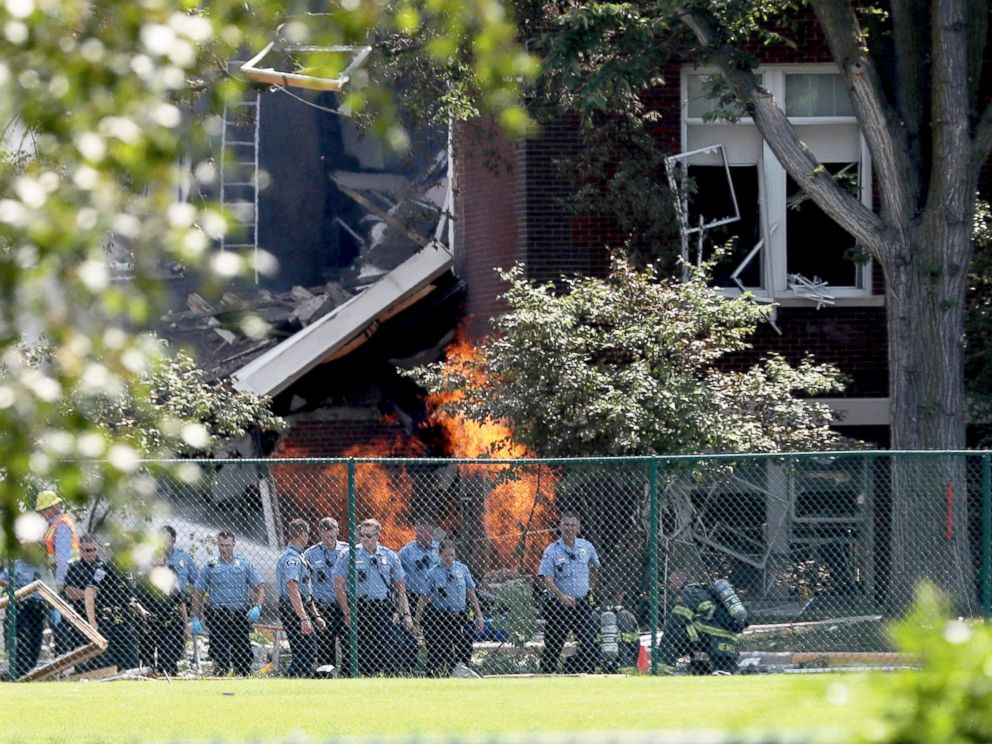 The hospital said this afternoon it is treating four patients: one person in critical condition and three in satisfactory conditions. Five others have already been discharged.
Injuries include broken bones, lacerations and head wounds, officials added.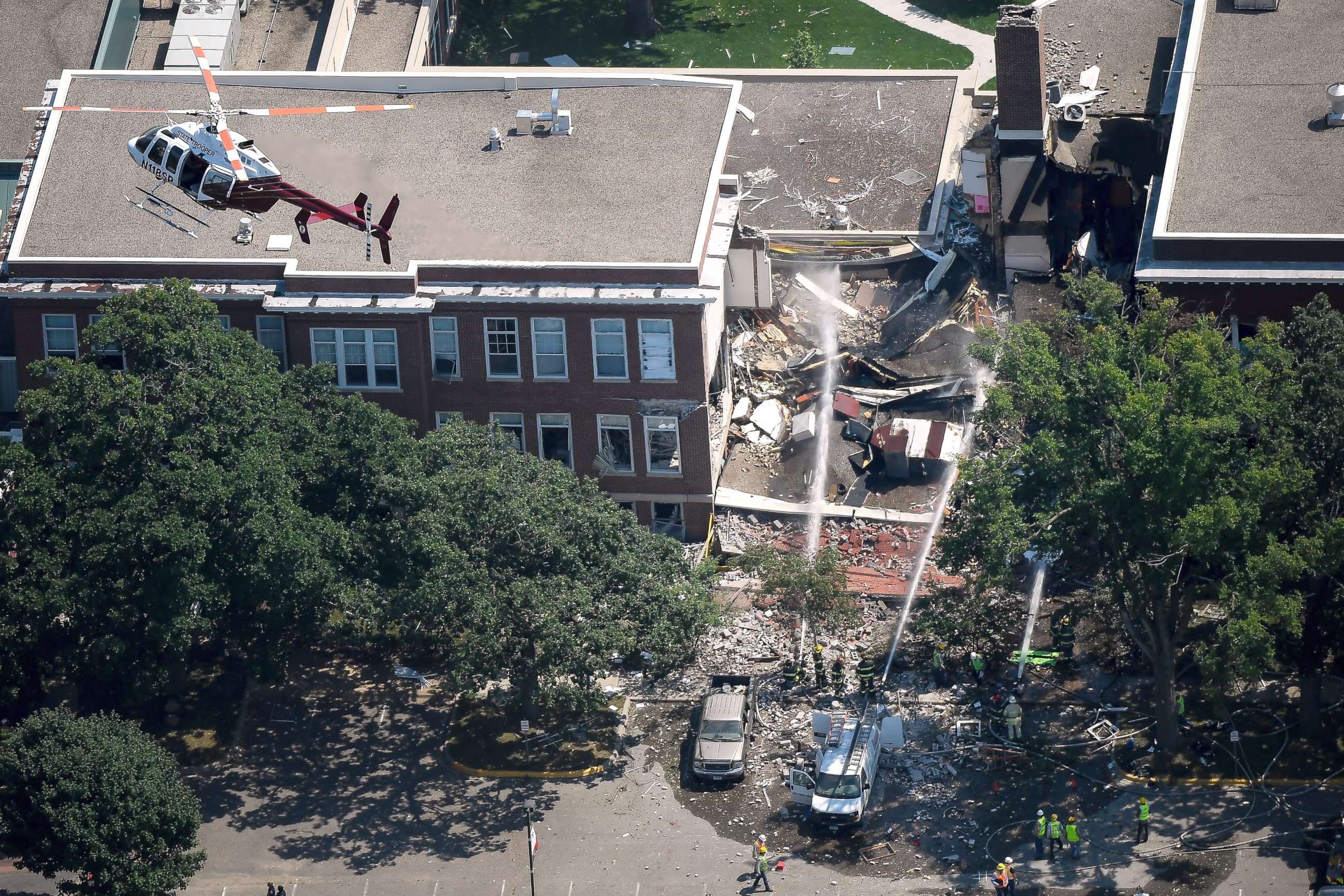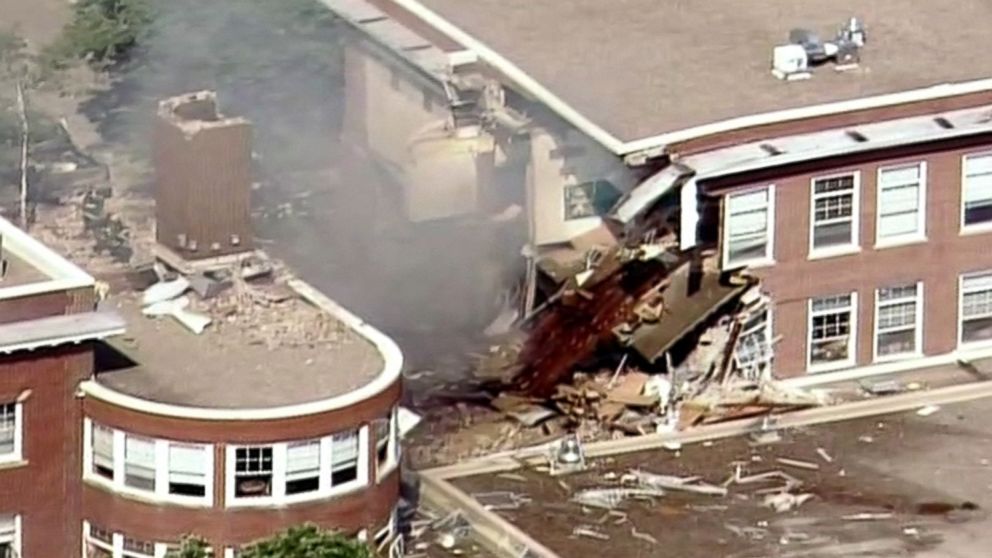 Officials said it was fortunate that this incident did not occur during the school year, while students were in class.
One father told ABC affiliate KSTP he was in the school counselor's office ahead of the incident with his daughter and wife. He said someone came into the office and told them there was a gas smell and everyone needed to get out.
His daughter got up to start exiting through the hallway, and "just seconds after that" was "a huge explosion," he told KSTP."It was a large, huge, 'boom.' One of those movie scenes where you kind of start shaking and it knocks you off your feet. It was pretty intense."
"Stuff started falling out of the ceiling. Kind of rocked my daughter and she fell back into the building," he explained. "From there, people were in panic. We heard a lot of screaming," and the glass blew out in the office."
They exited the building out a back door, and that's when he said he saw how severe it was. He called this a close-knit community and said he ran back in to try to find anyone hurt. Some parts of the building were completely blocked by debris, he said.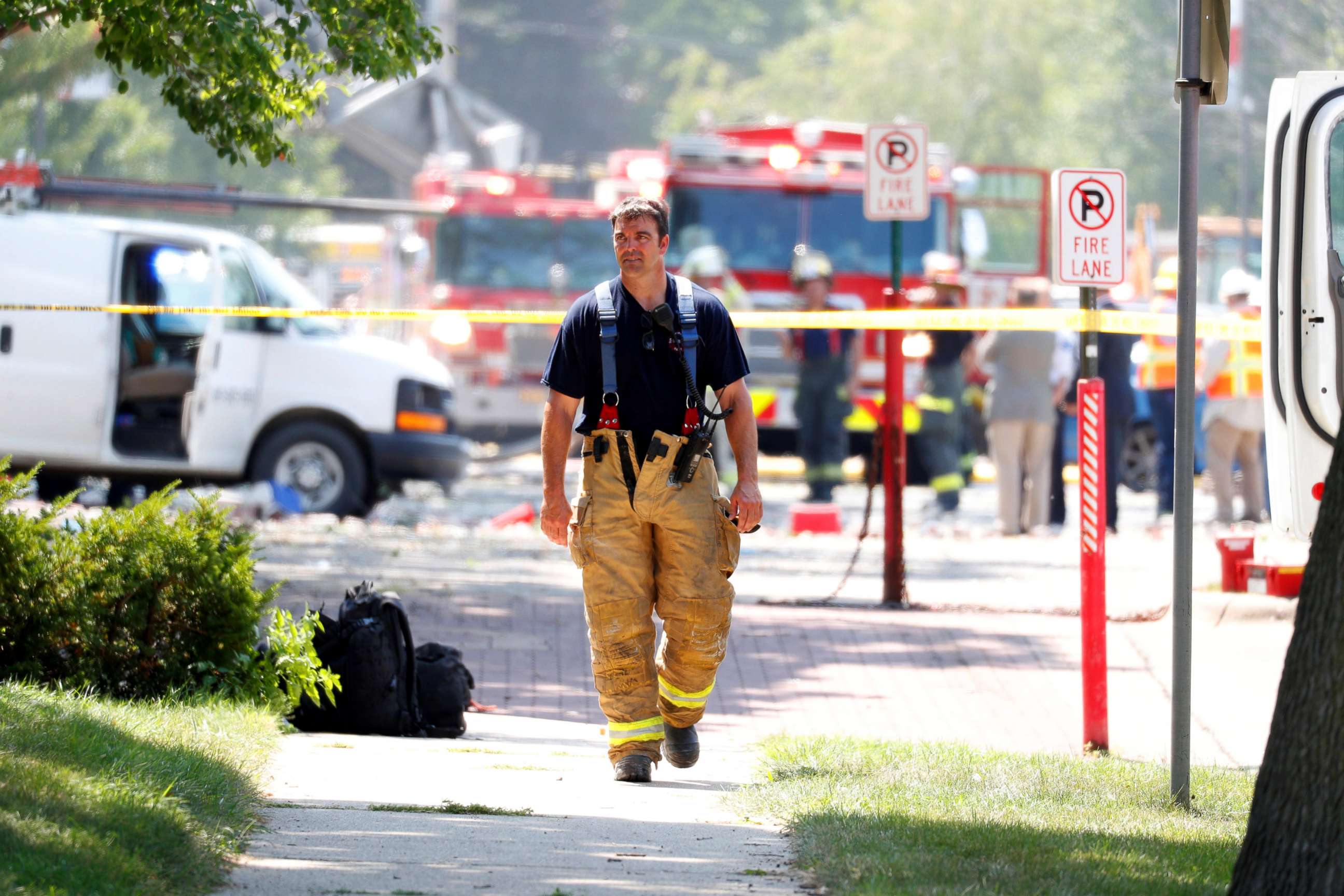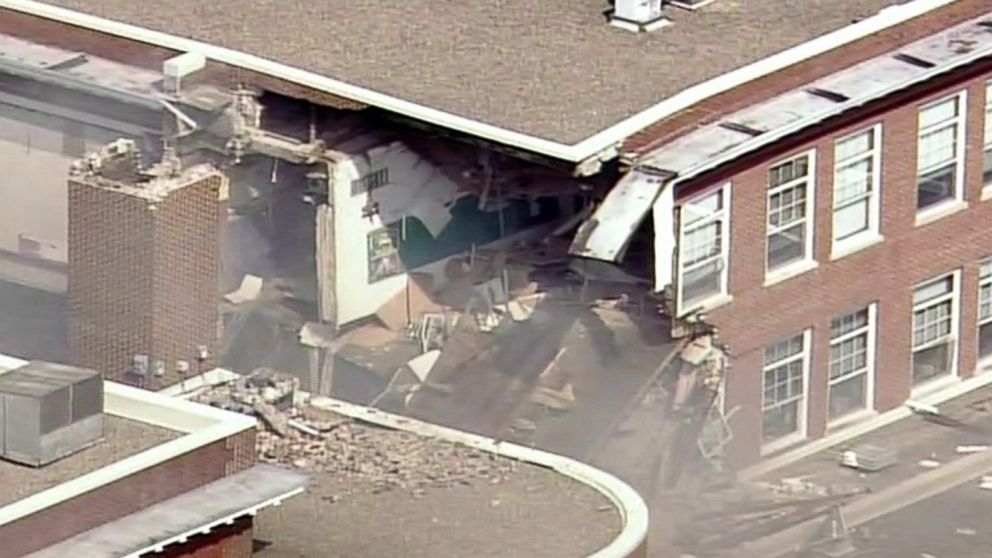 His wife and daughter were scratched up a little bit, but were otherwise OK, he shared.
"We're blessed," he said. "This could've been a lot worse."
One girl told reporters she was at school for cross country practice this morning; 30 seconds after she left the building, she was in the parking lot when the explosion occurred, she said.
A "huge cloud of dust came" and the windows shattered," she told reporters. "It shook all my insides."
A neighbor told KSTP the explosion was "the loudest thing [I] ever heard in my entire life."
Minnesota Gov. Mark Dayton said in a statement, "The State will provide any and all resources necessary to aid first responders."
ABC News' Will Gretsky and Jason Volack contributed to this report.