After school shooting, breaking down the conspiracy theories facing Parkland students
Parkland students have had to deny that they are "crisis actors."
February 22, 2018, 4:29 PM
— -- The students of Marjory Douglas Stoneman High School have had to spend the past week grieving and burying their friends and school staff who were shot during the mass shooting on Feb. 14.
They've also had to endure accusations that their subsequent movement is part of a larger gun-hating conspiracy.
In the days following the shooting, when the teenage students were regularly making television appearances and recounting their experiences during the shooting, some naysayers online started raising questions about the students and how polished they appeared.
Some questioned if the students actually attended the school, or if they were actors shipped to the site of the tragedy afterward at the behest of a shadow organization or Democratic groups.
Another strain of the conspiracy theories cited one of the students' father's former position at the Federal Bureau of Investigation as an indication that the students' calls for gun reform were part of an effort to distract from the agency's failures in preventing the shooting.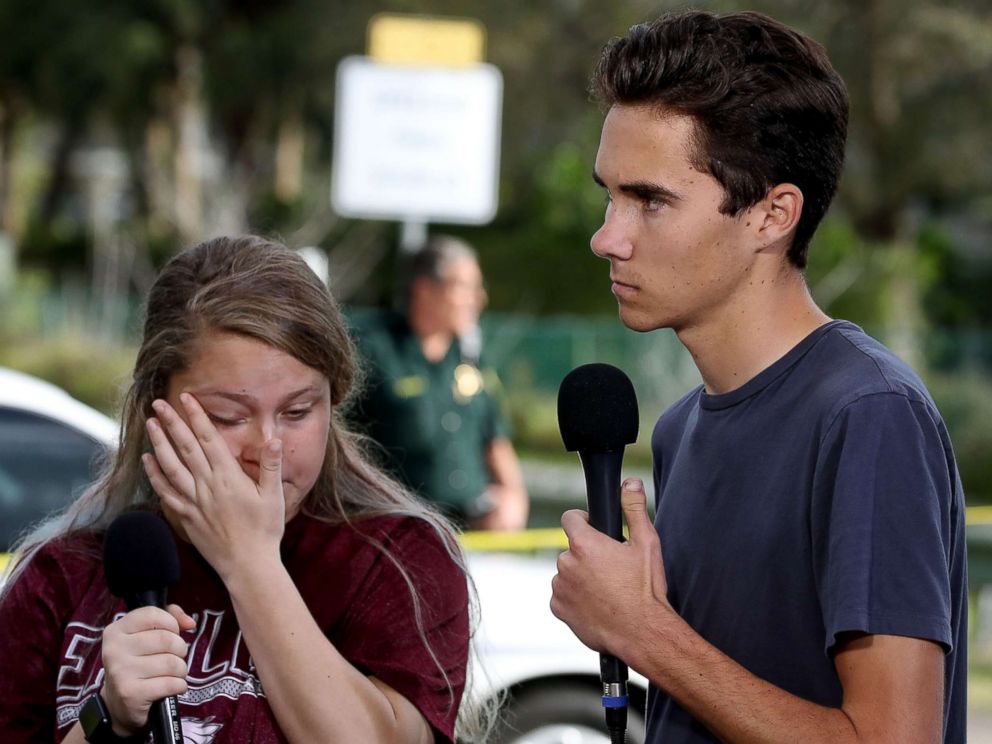 Student David Hogg and his father, appearing together on CNN, have since denied the claim.
"I am not an actor in any sense way shape or form," Hogg told CNN.
"I'm not a crisis actor. I'm somebody who had to witness this and live through this and continue to have to do that. It's unbelievable to me that these people are even saying this," he said.
One Twitter user who raised some of these questions was Kambree Kawahine Koa, who identifies herself on Twitter as a political news contributor and has written opinion articles for the conservative news site The Daily Caller.
"It's quite interesting that the children survivors haven't even buried their friends, grieve, get over shock but have had the time to plan for a march, come up with a creative hashtag, get their story to all media outlets all in such a short amount time..... Democrats have planned this all. This is what they have done for decades. They think we are stupid in how they operate but actually them using children as pawns will BACKFIRE in Nov like it did in 2016. Game over," she wrote in two tweets on Feb. 18, adding the hashtag for the event that the students are spearheading, #MarchForOurLives.
Her tweets have been retweeted thousands of times.
Former Milwaukee Sheriff David Clarke, who has been a vocal supporter of President Trump, tweeted a similar accusation on Feb. 20, pointing to liberal billionaire George Soros as the alleged mastermind.
"The well ORGANIZED effort by Florida school students demanding gun control has GEORGE SOROS' FINGERPRINTS all over it. It is similar to how he hijacked and exploited black people's emotion regarding police use of force incidents into the COP HATING Black Lives Matter movement," he wrote in a tweet that included a picture of Soros and destructive demonstrators standing on a car.
The president's eldest son, Donald Trump Jr., also showed some virtual support for the conspiracy theories, liking two tweets with links to stories promoting the conspiracy theories about Hogg allegedly speaking out to deflect attention from the FBI's failures.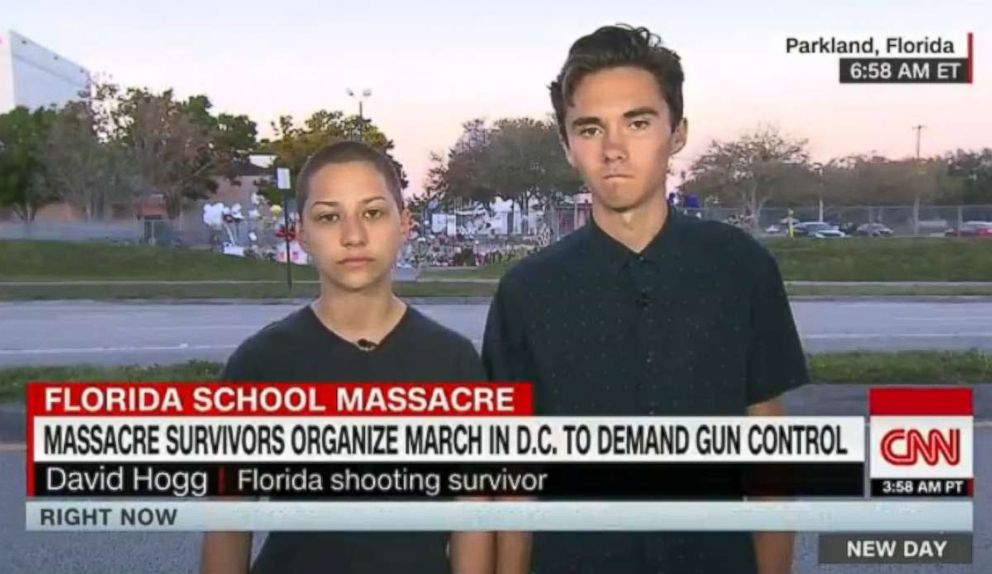 One government official has lost his job after suggesting that the teenagers are part of a conspiracy. Benjamin Kelly, who was an aide of a Florida state representative, told a Tampa Bay Times reporter that two of the most outspoken students, Hogg and Emma Gonzalez, "are not students here but actors that travel to various crisis when they happen," according to a screengrab of the email that was shared by the reporter.
The Tampa Bay Times reported that Kelly was first put on leave and then fired.
ABC News' efforts to reach Kelly Thursday were not immediately successful. The Tampa Bay Times reported Kelly released a statement on Twitter before making his account private, reportedly saying he "made a mistake" and "I meant no disrespect to the students or parents of Parkland."
The conspiracy theories were picked up dark corners of the web, including on the neo-Nazi website The Daily Stormer. At the end of a lengthy post detailing the various aspects of the conspiracy theories, the site's creator, Andrew Anglin, reached his conclusion.
"The most likely thing that has happened, in my view, is that this shooting happened, various lobbies were ready to use it for their own purposes, they picked out the kids who were best suited to play the roles they needed them to play and got them together and coached them for the show we are now witnessing play out across television," he wrote.
The mounting online conspiracies prompted some, including Sen. Marco Rubio, R-Florida, to speak out against the accusations.
"Claiming some of the students on tv after #Parkland are actors is the work of a disgusting group of idiots with no sense of decency," Rubio tweeted.
And the students themselves have continued to deny that they are so-called "crisis actors."
"If you had seen me in our school's production of Fiddler on the Roof, you would know that nobody would pay me to act for anything," student Cameron Kasky told CNN's Wolf Blitzer.