Scientists Create Van Gogh's 'Starry Night,' Other Artwork Using 'Bacteria as Paint'
Plus 84 other microscopic masterpieces of artwork.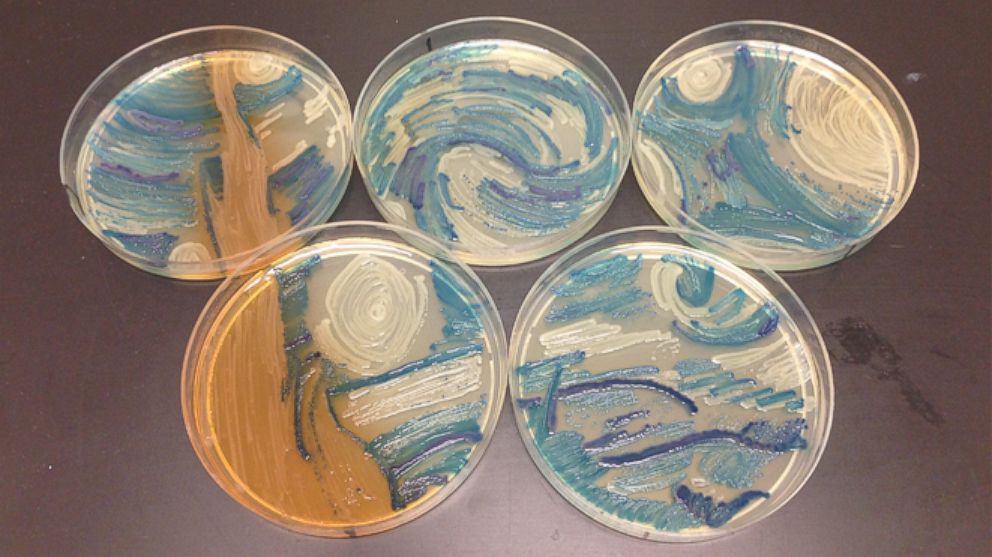 — -- If you think scientists can't be artsy, think again.
The American Society of Microbiologists (ASM) recently held its first "Agar Art" contest and received 85 submissions of artwork all created by microbiologists "using bacteria as paint and agar and a petri dish as a canvas," according to Emily Dilger, ASM's public outreach manager. Agar is a "jelly-like substance" that bacteria eat and grow on, Dilger explained.
The microscopic masterpieces included a recreation of Vincent van Gogh's "The Starry Night" by Missouri microbiologist Melanie Sullivan. She used several types of bacteria to produce the various colors, including bacteria that is "a common cause of lower urinary tract infections" and a bacterium that can cause infections including pneumonia and meningitis, according to her description of her piece.
"Because a lot of these bacteria can have dangerous implications, we made sure all the submissions had to come from a member of the society," ASM marketing coordinator Chaseedaw Giles told ABC News today. "Lots of safety precautions have to be taken, especially in properly storing and disposing these cultures, so we didn't just want random people playing around with bacteria."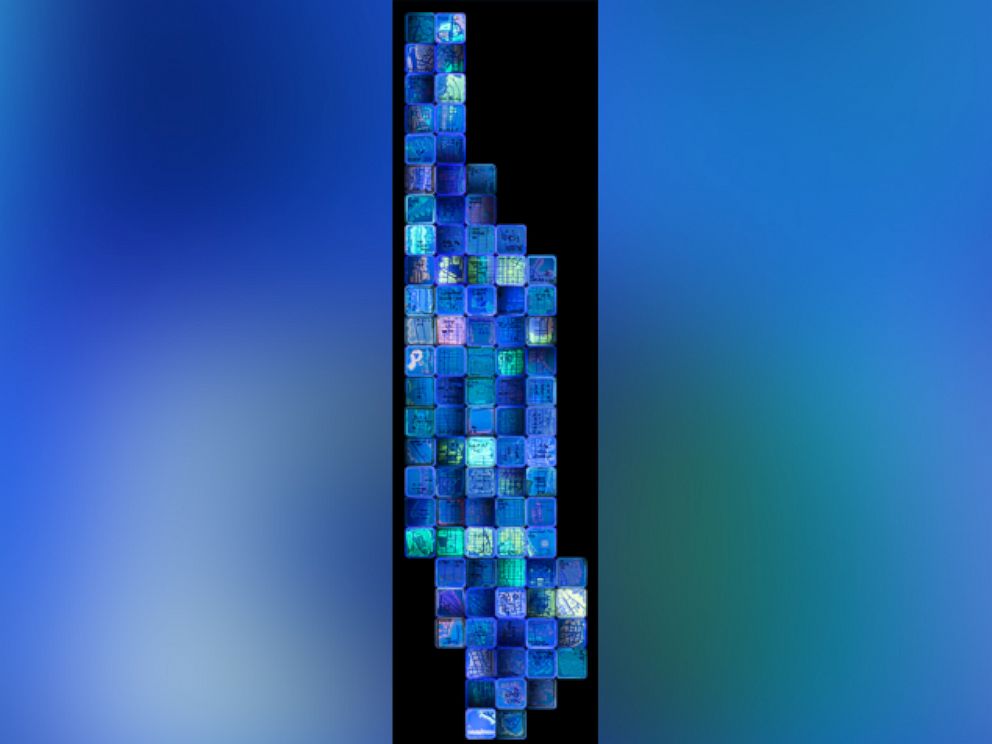 The "Agar Art" contest ran through this summer, and the winners were announced in late September after a panel of five judges -- including professors and an artist -- reviewed the submissions based on "creativity, design, and presentation," Giles said.
The top three winners included artistic renditions of neurons, a map of New York City and the harvest season.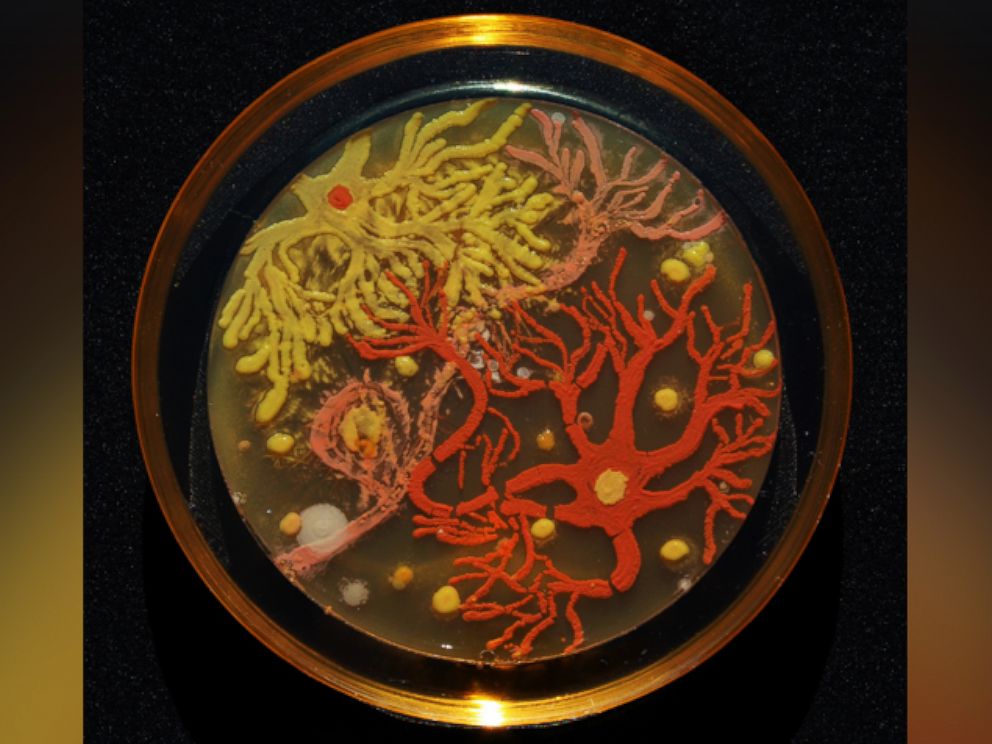 "One of the coolest things about the contest has been reading the descriptions from the scientists of all the ways they grew these different bacteria and all the trial-and-error they had to do," Giles said. "Many talked about the number of tries it took them to get certain patterns and intensity of color. Everyone did something different to come up with their final product."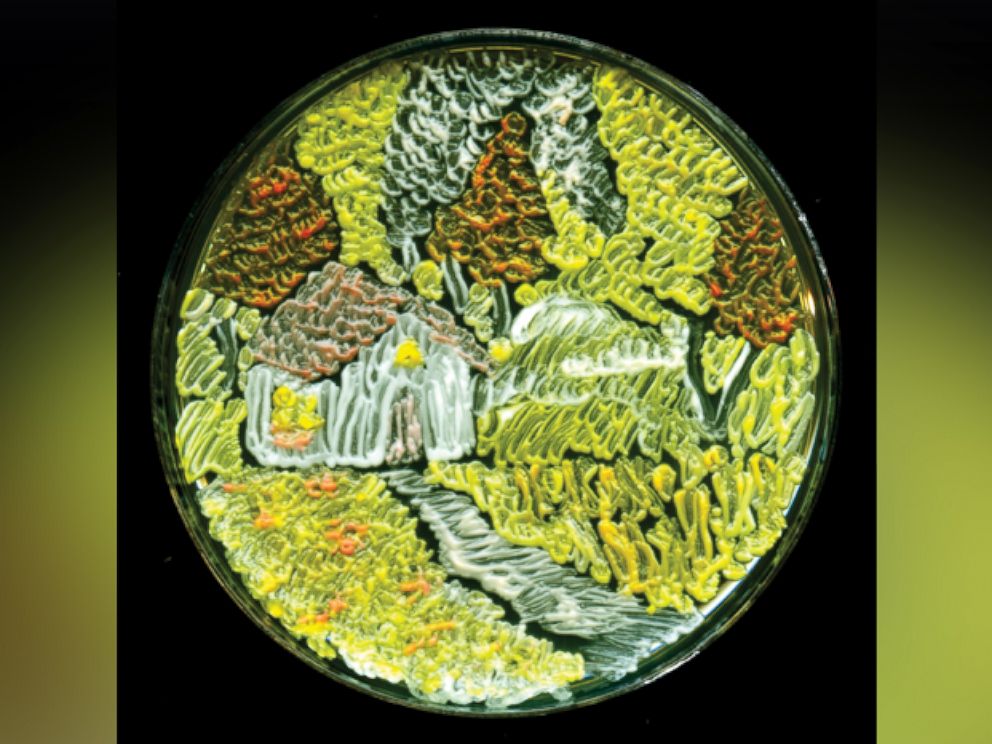 The contest has also dispelled a long-held stereotype that scientists can't be artistic and vice versa.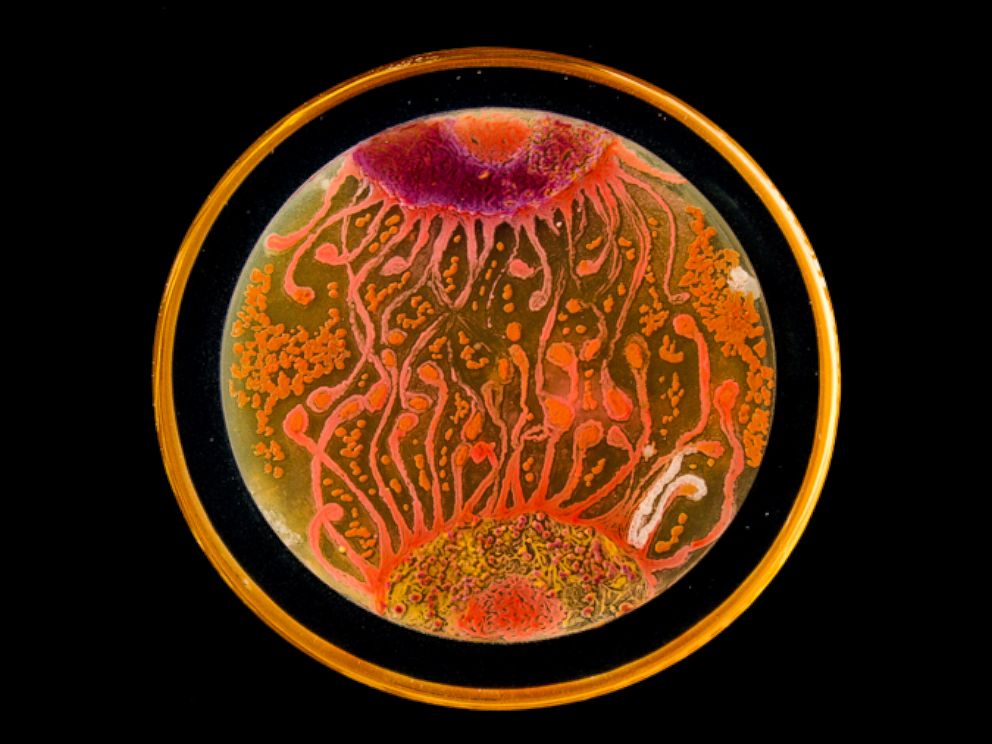 "I think this is a great example of the beautiful things that can come out of not putting people in certain boxes and defining them by a strict label," Giles said. "It shows art and science can be married together."