— -- A pilot taking selfies in the cockpit likely contributed to the crash of a small plane that killed him and his passenger last year near Denver, federal accident investigators concluded in a new report.
The National Transportation Safety Board released their full probable cause report about the May 31, 2014 crash and said that the evidence from the scene, including a GoPro camera with videos from recent flights, shows that the distraction of the pilot could have caused the crash.
This comes two months after the Federal Aviation Administration fielded questions over the safety of pilots taking pictures mid-flight after photos started flooding Instagram from the cockpits of private and commercial flights.
The NTSB report about the Colorado crash describes the two-seat Cessna 150 taking off just after midnight on May 31, 2014, crashing about four minutes later. Family members identified the pilot as Amritpal Singh, 29.
Singh's family told ABC affiliate KMGH-TV that the other victim was a musician in town for a concert at a local high school, and that Singh was giving airplane rides to some of the people in town for the concert.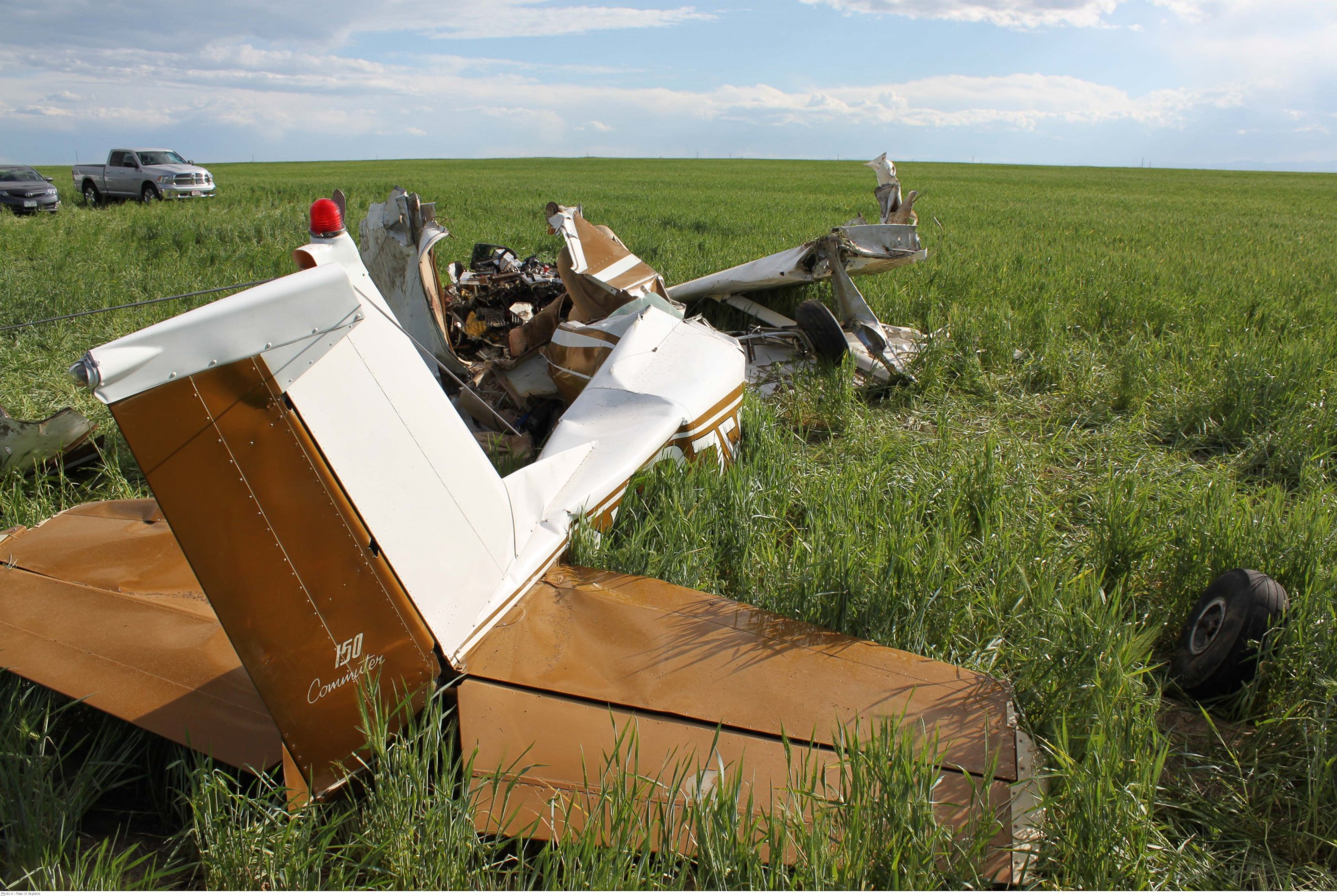 National Transportation Safety Board investigators said they found a GoPro camera near the wreckage. Though the GoPro did not record the crash itself, the report says the "recordings revealed that the pilot and various passengers were taking self-photographs with their cell phones and, during the night flight, using the camera's flash function during the takeoff roll, initial climb, and flight in the traffic pattern."
The NTSB report said investigators did not find anything wrong with the airplane itself, and say the evidence suggests the plane was not going fast enough to maintain lift before spinning out of control and crashing.
The report includes descriptions of seven videos recorded on the GoPro that was found near the wreckage and, even though they are believed to have been filmed in flights leading up to the crash but not that specific flight itself, the investigators believe the pilot could have been taking similar liberties in the air.
"Based on the evidence of cell phone use during low-altitude maneuvering, including the flight immediately before the accident flight, it is likely that cell phone use during the accident flight distracted the pilot and contributed to the development of spatial disorientation and subsequent loss of control," the NTSB said.
The federal regulations surrounding cockpit photo use differs at various points throughout the flight.
"FAA regulations prohibit commercial pilots from using a personal wireless communications device or laptop computer for personal use while at their duty station on the flight deck while the aircraft is being operated," the agency said in a statement to ABC News when debates over Instagram photos started in December.
The FAA spokesperson went on to clarify that pilots are allowed to use cameras during the flight but not camera devices on cell phones.