— -- Dylann Roof, addressing the jurors who will decide whether or not he will be sentenced to death, said in an opening statement today, "there's nothing wrong with me psychologically."
Roof, who is representing himself for the sentencing phase of his federal trial, spoke for less than five minutes, telling the jury, "Other than I trust people I shouldn't ... there's nothing wrong with me psychologically," ABC affiliate WCIV reported.
When Roof began his statement, one woman spoke out and walked out of the courtroom. Two other women walked out shortly after.
Roof said he's acting as his own lawyer because he doesn't want mental health evidence to be presented at his sentencing. Roof asked the jurors to "forget" anything his defense attorneys may have told them about his mental health during the guilt phase of the trial. Last month, the jury found Roof guilty of shooting and killing nine parishioners at a Charleston, South Carolina, church, in June 2015.
The government is asking the jury to sentence Roof to death. In the government's opening statement today, Assistant U.S. Attorney Nathan Williams said the government plans to break down Roof's motive, his lack of remorse and the impact his crime had on the victims.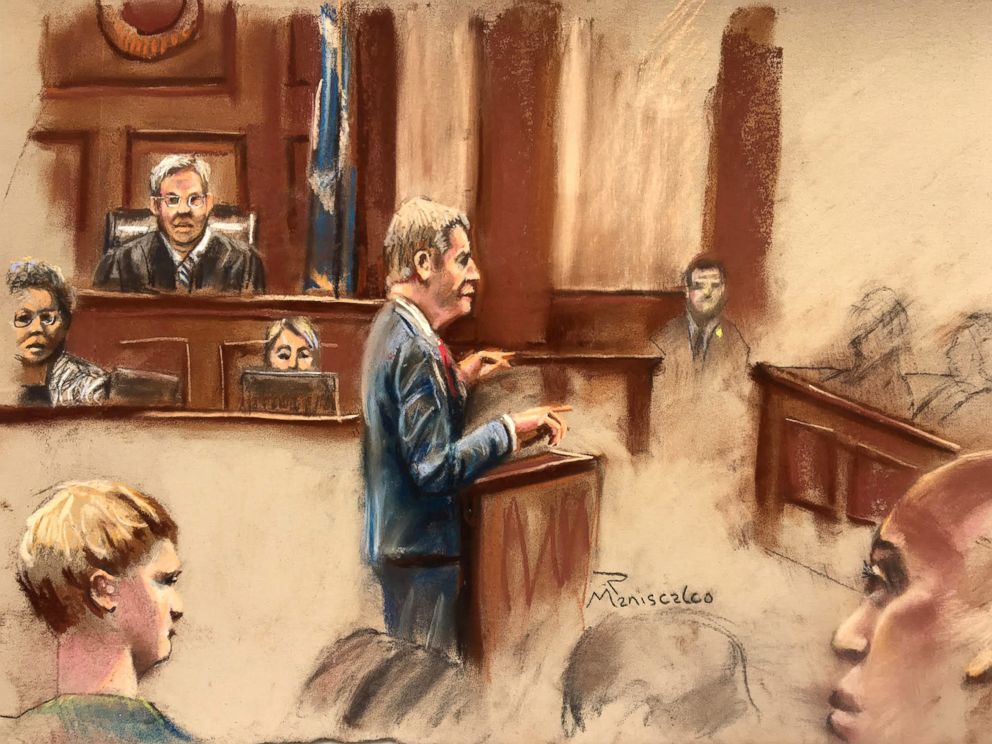 Williams said Roof targeted his victims because of the color of their skin and said he preyed upon their vulnerability.
Williams presented a letter Roof penned six weeks after his arrest, in which he wrote in part, "I have not shed a tear for the innocent people I killed."
Survivors and victims' families packed the courtroom today, and many people sobbed during the government's opening statement. The husband of survivor Felicia Sanders stood up during the government's statement to move to another row to comfort someone.
Roof's grandparents, including his grandfather, who is a longtime attorney, were the only family in the courtroom this morning on Roof's behalf. They sat in silence and showed no emotion.
The first witness called by the government today was Jennifer Pinckney, wife of slain pastor and South Carolina State Sen. Clementa Pinckney.
Jennifer Pinckney told the jury her husband was a loving, devoted and involved father to their two young daughters, ages 12 and 7. His nickname for one of his daughters was "grasshopper."
Jennifer Pinckney said the family loved going to the movies and Clementa Pinckney would often surprise her with gifts.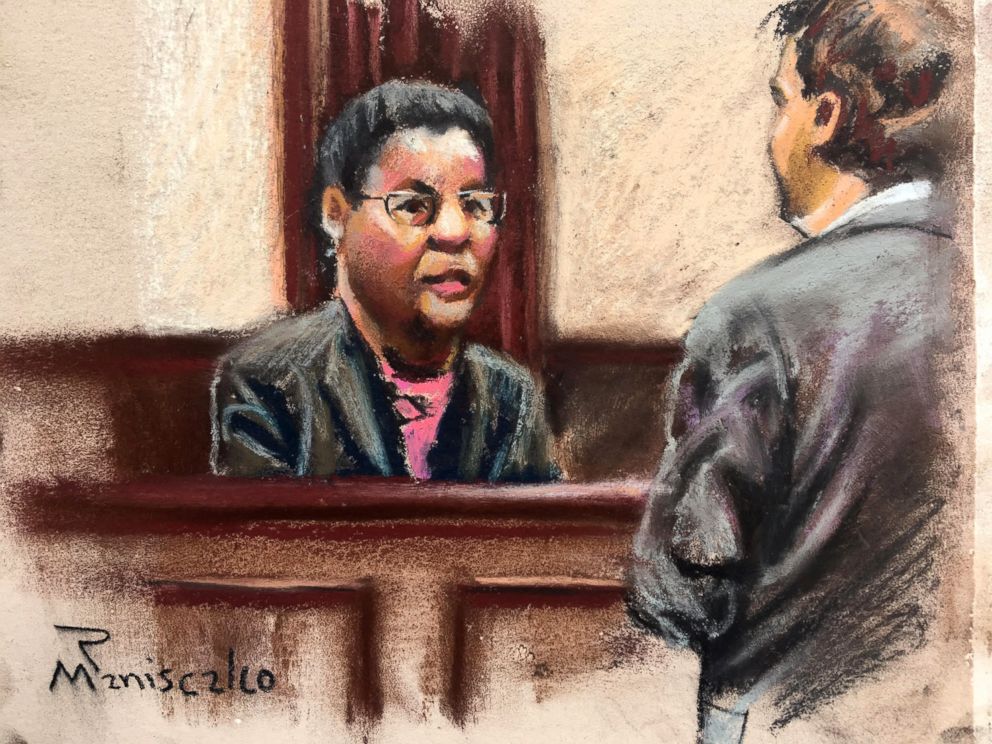 She said he was a great catch and described him as the person that every mom would want her daughter to meet.
Jennifer Pinckney and her youngest daughter were at the church the night of the shooting; they were in an office while her husband was at the Bible study where the shooting took place. Today she recounted to the jury how she and her young daughter hid under a desk as gunshots rang out; she said they put their hands over each other's mouth.
Jennifer Pinckney testified that she heard Roof say he was not crazy and had to do this. She said Roof tried to open the door to where she was, but it was locked.
Her emotional 911 call was also played in court; in the call, she told the dispatcher she could hear people moaning.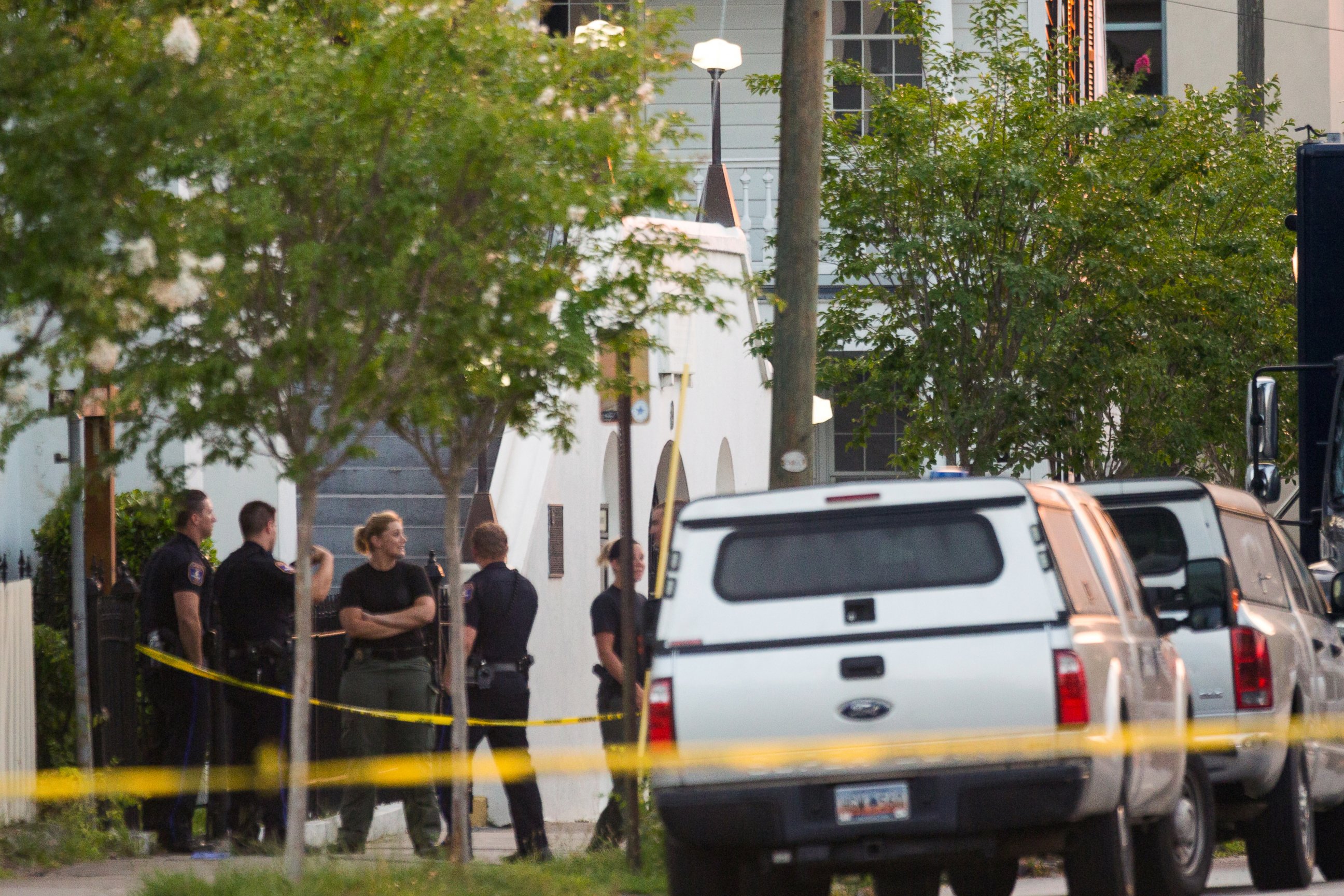 She said the hardest thing she ever had to do was tell her 6-year-old and 12-year-old that their father had been killed.
She told the jury she and her daughter could have easily been victims, but she thinks her life was spared so she could continue her husband's legacy.
Clementa Pinckney's colleague South Carolina State Sen. Gerald Malloy said on the stand that Clementa Pinckney was a considerate, compassionate and eloquent man who was devoted to public service. A voicemail was played in court that Clementa Pinckney left a woman with cancer; in the voicemail, Clementa Pinckney said she's in his prayers and that he's praying for her recovery.
Malloy testified that he's not surprised that Clementa Pinckney invited Roof into the Bible study because he had an open-door policy for people from all walks of life.
Rev. Anthony Thompson, victim Myra Thompson's husband, also took the stand today, describing his late wife's devotion to teaching and counseling.
Myra Thompson was a mother and grandmother, and the couple was planning to move to Charlotte, North Carolina, to be closer to their grandchildren.
After the shooting, it was church survivors Sanders and Polly Sheppard who told him his wife was dead, according to WCIV.
"I just lost it. For the first time I lost control," Thompson, in tears, told the jury, according to WCIV. "She was everything I had and everything I ever wanted and my life will never be the same."
The government is expected to call more than 30 witnesses, mostly survivors and victims' family members, to testify. Survivors Sheppard and Sanders, who were called to the stand during the first phase of the trial, are expected to testify again.
Roof told U.S. District Judge Richard Gergel last week he has "no plans whatsoever to call witnesses" during the sentencing phase.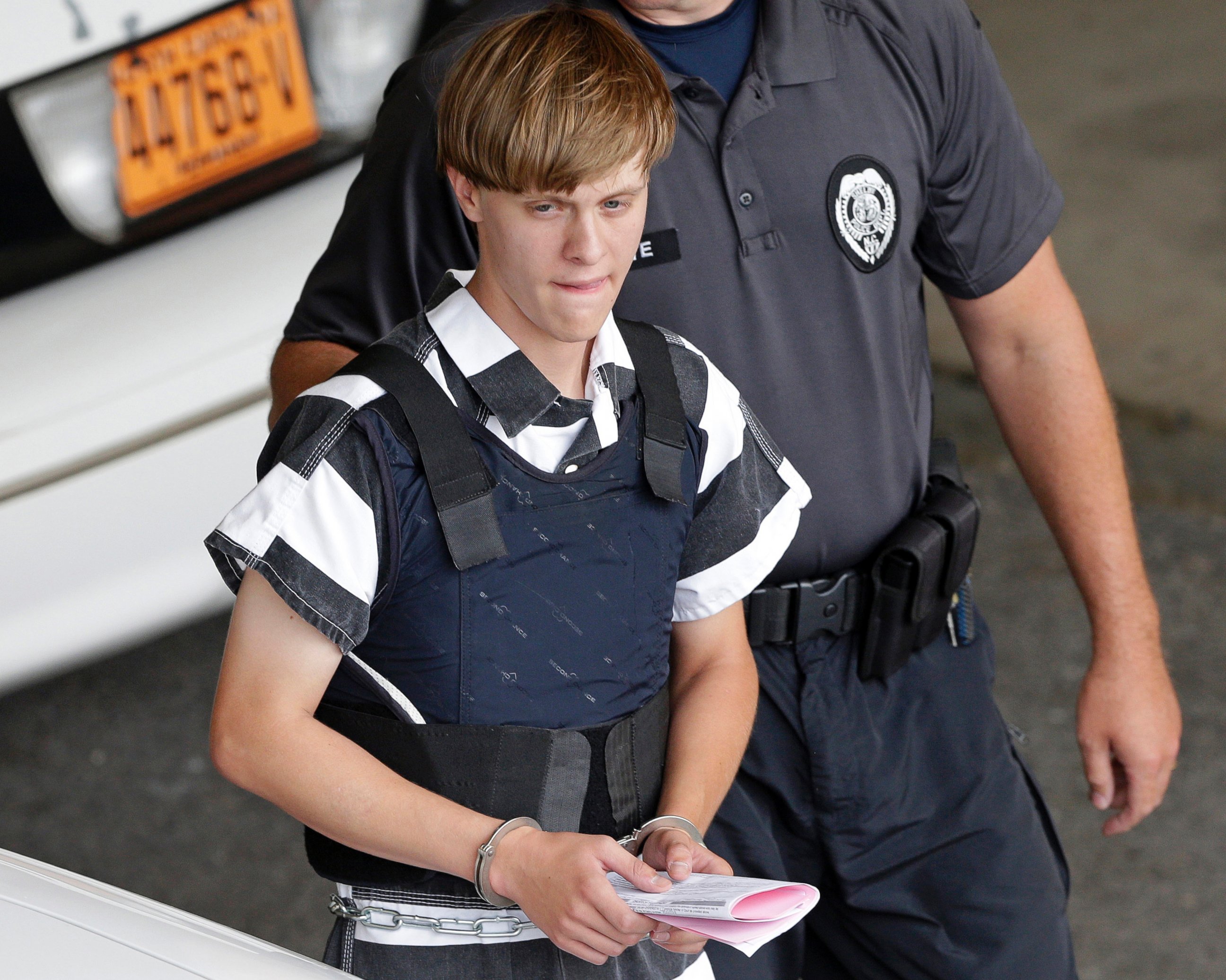 During the sentencing phase, Roof cannot approach the jury, the witness stand or the bench, Gergel wrote in an order. Roof's standby counsel will sit in the first two seats at the defendant's counsel table closest to the center aisle and Roof will sit in the third seat, Gergel ordered.
Roof, who is white, was convicted last month of shooting and killing nine parishioners at the predominantly black Emanuel AME Church on June 17, 2015. The 33 federal counts against Roof included hate crimes resulting in death and obstruction of exercise of religion resulting in death.
Roof entered the church armed and "with the intent of killing African-Americans engaged in the exercise of their religious beliefs," according to the federal indictment against him. The parishioners welcomed Roof into their Bible study group, according to the indictment, after which Roof drew his pistol and opened fire.
Defense attorney David Bruck told the court last month, "He did it ... You're probably wondering, so what we are doing here? Why does there need to be a trial? ... The practical reason is that the government has asked for the death penalty after conviction, and because of that, we have a procedure to go through."
"Our society does not order the death penalty if there are reasons to choose life," Bruck added. "You're going to want to understand who this person was and why on earth he would want to cause so much grief."
Roof also faces a state trial in which he may again face the death penalty.