— -- A convenience store in Swansea, Illinois, was the scene of not one but two random acts of kindness by anonymous veterans.
Tim Lillis, the manager of Huck's Convenience Store, said it all started yesterday when a Navy veteran was purchasing a cup of coffee as a group of 15 to 20 soldiers lined up behind him to pay for their items. The man bought his coffee then moved to the side and asked the cashier to add whatever the soldiers bought to his tab. The final bill came to $69.88 in hot dogs, drinks, nuts and snack foods, according to Lillis.
Lillis said he asked the man to pose for a picture but he politely declined, saying "it was just something I wanted to do," before turning and leaving the store.
"I think he should get a medal," Lillis told ABC News. "It was an awesome thing."
The soldiers tried to stop him, saying "No, no, you don't have to do that," according to Lillis. But the man insisted.
"He just shook their hands and to every one of them he said, 'be safe,'" said Lillis. "He doesn't even know their names, he may never see them again and he just paid for their stuff."
The veteran also gave $5 to a soldier who had paid for his items before the mystery man had got his coffee.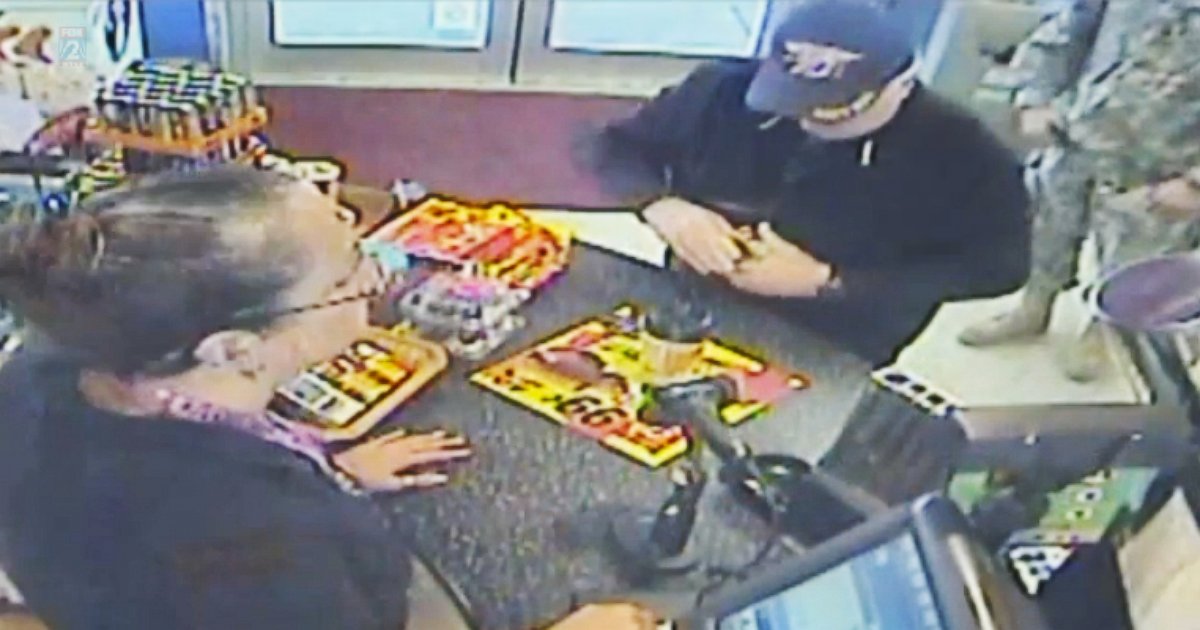 "We've had people buy for one or two people," said Lillis. "Never the caliber that happened yesterday."
But this was not the only generous act at the store, by another veteran no less. The same day, a young couple drove up to the convenience store with a flat tire. Lillis offered a hand in trying to remove the tire, but to no avail.
"It was just so rusted on," he said. "It wasn't budging...they were a young couple, very poor. Their van was falling apart."
A man who was getting gas outside the store came over to help, spending 45 minutes to an hour before finally removing the tire. He then offered them his spare to use to get to where they needed to go.
"He helped them out," said Lillis, who said he believes the tire helper was a former Marine. The man too didn't give his name and drove off without his spare.