— -- Hundreds of women employed with the public defender's office in Cook County, Illinois have filed a class-action lawsuit alleging that the public defender and sheriff conspired in their refusal to stop the daily occurrence of sexual assaults by detainees.
The lawsuit alleges an ordeal suffered by female employees due to the detainees' actions and a policy that rewarded alleged repeat abusers with pizza if they stopped -- a step that the suit says only increased the problem.
A spokeswoman for the Cook County Sheriff's Office said the pizza rewards program described in the lawsuit never took place.
Female public defenders and law clerks in the County lockup endure "daily abuses" from detainees, including masturbation in their presence, "verbal threats laden with explicit sexual violence, exposure of detainees' genitals, and physical attacks," according to a press release by Chicago-based employment law firm Potter Bolaños LLC.
The incidents occur in holding areas in each of the courthouses in Cook County as well as the Cook County jail, according to court documents.
The lawsuit, filed Wednesday in the Northeastern District of Illinois, alleges that Cook County Public Defender Amy Campanelli and Cook County Sheriff Tom Dart refused to stop the alleged daily attacks. Campanelli and Dart are named in the lawsuit in both official and individual capacities, court documents show.
The women have been "increasingly subjected" to the offensive incidents for at least two years, according to the lawsuit, which claims that Campanelli and Dart have been aware of the "offensive and dangerous conduct by detainees" for that entire length of time but "have knowingly permitted it to continue."
Almost all women public defenders and law clerks have been subjected to masturbation or exposure incidents by male detainees, and some women have been subjected to multiple incidents by multiple detainees on the same day, court documents state.
The plaintiffs are seeking "an injunction to end the abuse so that they can safely and effectively do their jobs," the release states.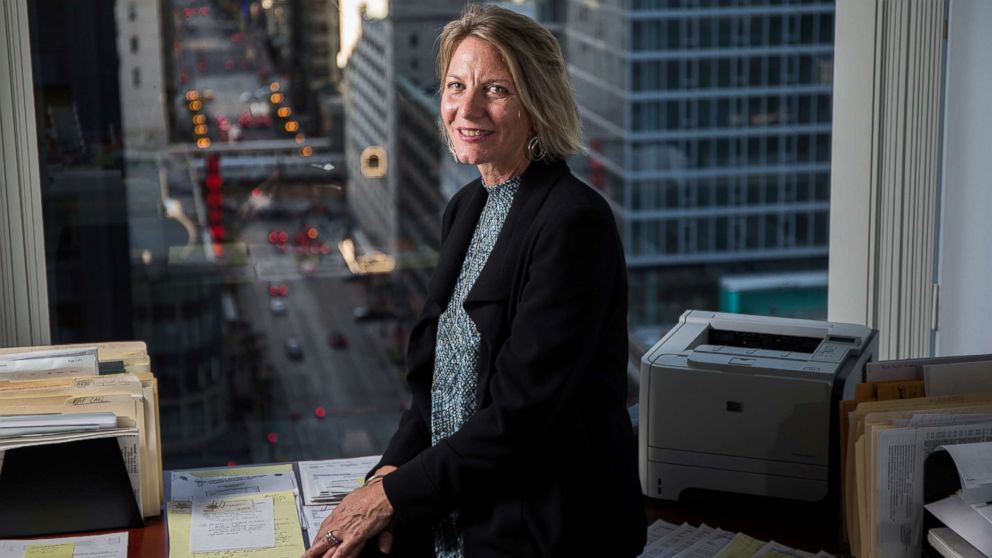 In a letter Campanelli sent to Dart in March, which was provided to ABC News by the plaintiff's attorneys, the public defender refers to the "daily assaults" as a "crisis" that affects the "safety of the workplace" for women in the public defender's office due to their "fear of being sexually or physically assaulted."
In the letter, Campanelli wrote that an "immediate solution is necessary," but the lawsuit alleges that nothing was done in the months that followed to "remedy the situation and stop the abuse," according to the release.
"Instead, Dart and Campanelli regularly rescinded measures that were effective in decreasing the harassment, including cuffing detainees, requiring detainees to wear jumpsuits in lockup, and assigning a sheriff to monitor lockup areas," the release states.
Dart attempted to solve the problem by requiring detainees to wear "special jumpsuits" to help prevent them from reaching their penises in early 2017, but the practice was discontinued after a group of detainees burned the jumpsuits using a microwave, according to the lawsuit.
Around the same time Dart had also began to handcuff detainees while they were in the courthouse lockups, which resulted in "significantly decreased instances of masturbation and exposure," the lawsuit states. But, the practice was discontinued after Campanelli "ordered it stopped immediately, without ensuring that another measure was in place..."
In May, Dart added additional officers to the lockup, which also "significantly decreased" the incidents, but the extra officers were withdrawn a short time later due to a lack of funds, according to the lawsuit.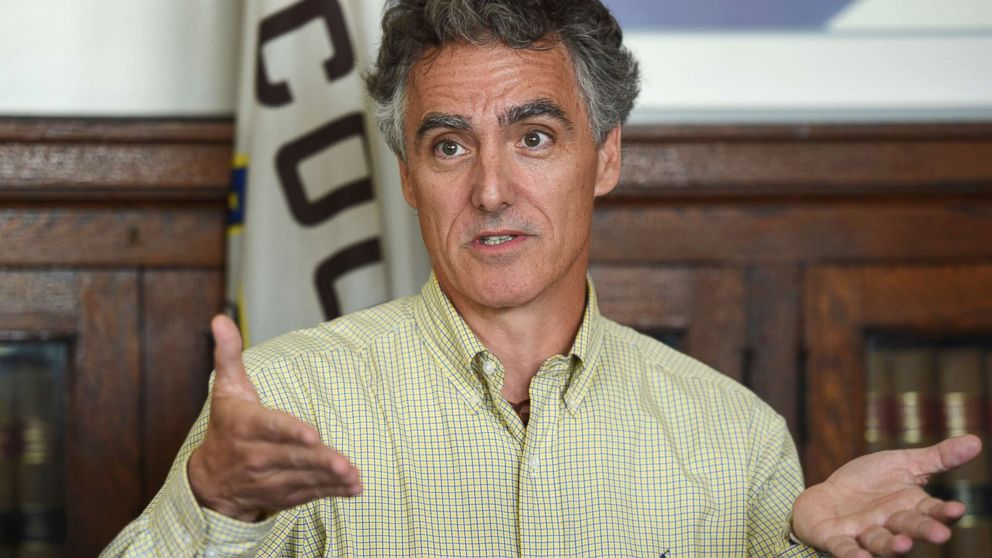 Dart then instituted a program that rewarded "serial masturbators" with pizza if they went 30 days without a sexual assault or masturbating incident, according to the lawsuit.
Since detainees who had never exposed themselves were not eligible to receive pizza as a reward, the program had a reverse effect, leading to an "increase in exposure incidents" since the detainees without prior incidents "were now incentivized to commit indecent exposure and masturbation in order to qualify for a pizza reward," court documents state.
The plaintiffs have also filed class-action lawsuits with the Equal Employment Opportunity Commission and the U.S. Department of Justice, alleging discrimination and retaliation in violation of Title VII of the Civil Rights Act. Those charges are currently being investigated, according to the release.
"Some women suffer numerous incidents of exposure and/or masturbation in a single day even as male attorneys are not targeted for these incidents," the release states.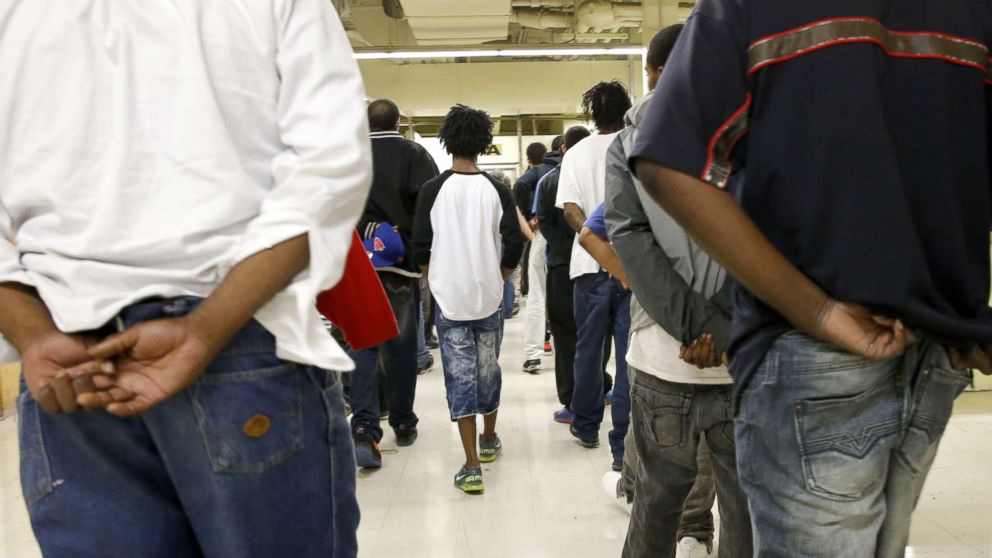 Of the more than 400 public defenders employed in Cook County, more than 60 percent are women, according to court documents. In a meeting on Oct. 18 with a group of public defenders, Campanelli allegedly told the female public defenders that there was nothing she could do to help them and that it was not her "responsibility" to keep them "safe in the lockup and jail," according to the lawsuit.
Attorneys Robin Potter and Nieves Bolaños said the case "highlights the fact that sexual harassment and assault at work is grossly underreported across all industries in this county."
"Our clients work hard to ensure a level playing field for all people accused of crimes," Potter and Bolaños said in a statement. "They have a right to perform that important and already difficult job in an environment that is free from sexual assault."
In a statement to ABC News, Cook County Sheriff's Office Chief Policy Officer Cara Smith said the sheriff's office will continue to do all it can to "address the despicable behavior" exhibited by the detainees.
"We are hopeful the PD's office will work with us to find solutions to this problem, instead of impeding the proposed solutions we put forth," Smith said. "No woman or employee should have to endure sexual harassment in the workplace."
Lester Finkle, chief of staff for the public defender's office, said it has been collaborating with the sheriff's office and the chief judge for the past two years "to develop solutions to stop this behavior from occurring.
"However, the Public Defender cannot support legislation or measures that significantly increase penalties for detainees who engage in this behavior or that subject detainees to inhumane practices," Finkle said. "The Public Defender's paramount concern is preserving the safety and well-being of her staff, and she will continue working in good faith with other stakeholders to find a viable solution."
ABC News' Jim Hill and Rachel Katz contributed to this report.