Shark Attack Reported on Both US Coasts This Memorial Day Weekend
Shark bites are "inevitable," says an expert at the University of Florida.
— -- Two people were reportedly attacked by sharks within hours of each other on opposite coasts over the Memorial Day holiday weekend, which serves as the unofficial start of summer as millions of Americans head to the beach for the first time this year.
A 13-year-old boy was in waist-high water, about 2.5 feet deep, when he was bitten in the lower right leg by a shark about 5.5 feet long, according to the Neptune Beach Police Department. The boy suffered at least two "severe" lacerations, potentially all the way to the bone, police said, and was transported to University of Florida Health Jacksonville with non-life threatening injuries.
Lifeguards directed beach-goers out of the water for about 45 minutes after the incident, according to police. The attack happened right next to a popular local beachfront bar at 2:55 p.m.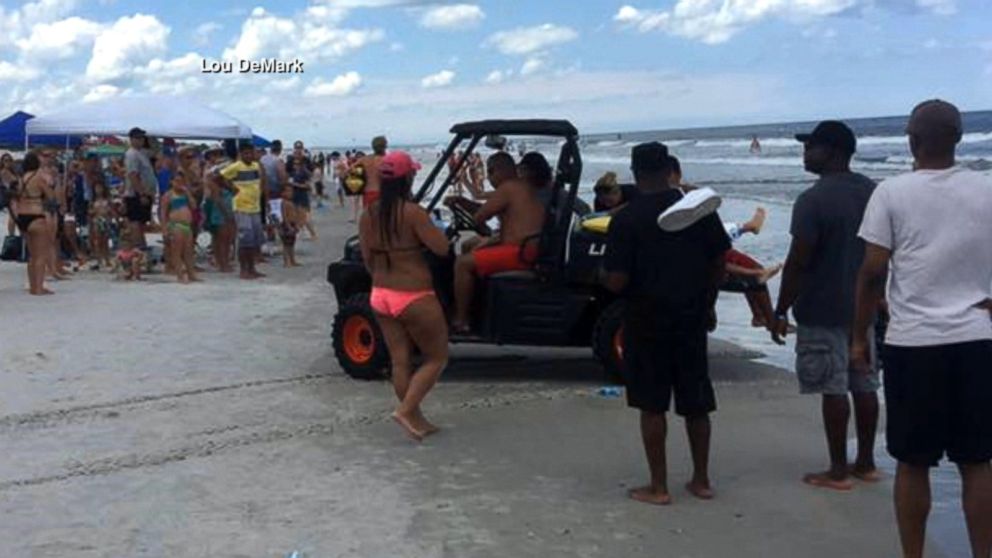 On Corona Del Mar State Beach in Newport Beach, California, a woman swimming in a wetsuit suffered large bites on her upper torso and shoulder around 4 p.m. Sunday, the Associated Press reported. The woman was swimming about 100 offshore, outside the protected area of water marked by buoys.
The woman was conscious and breathing when she was taken to the hospital, but the state of her injuries is unknown, according to the AP. Helicopters circled the beach overhead looking for the shark but were unable to locate it.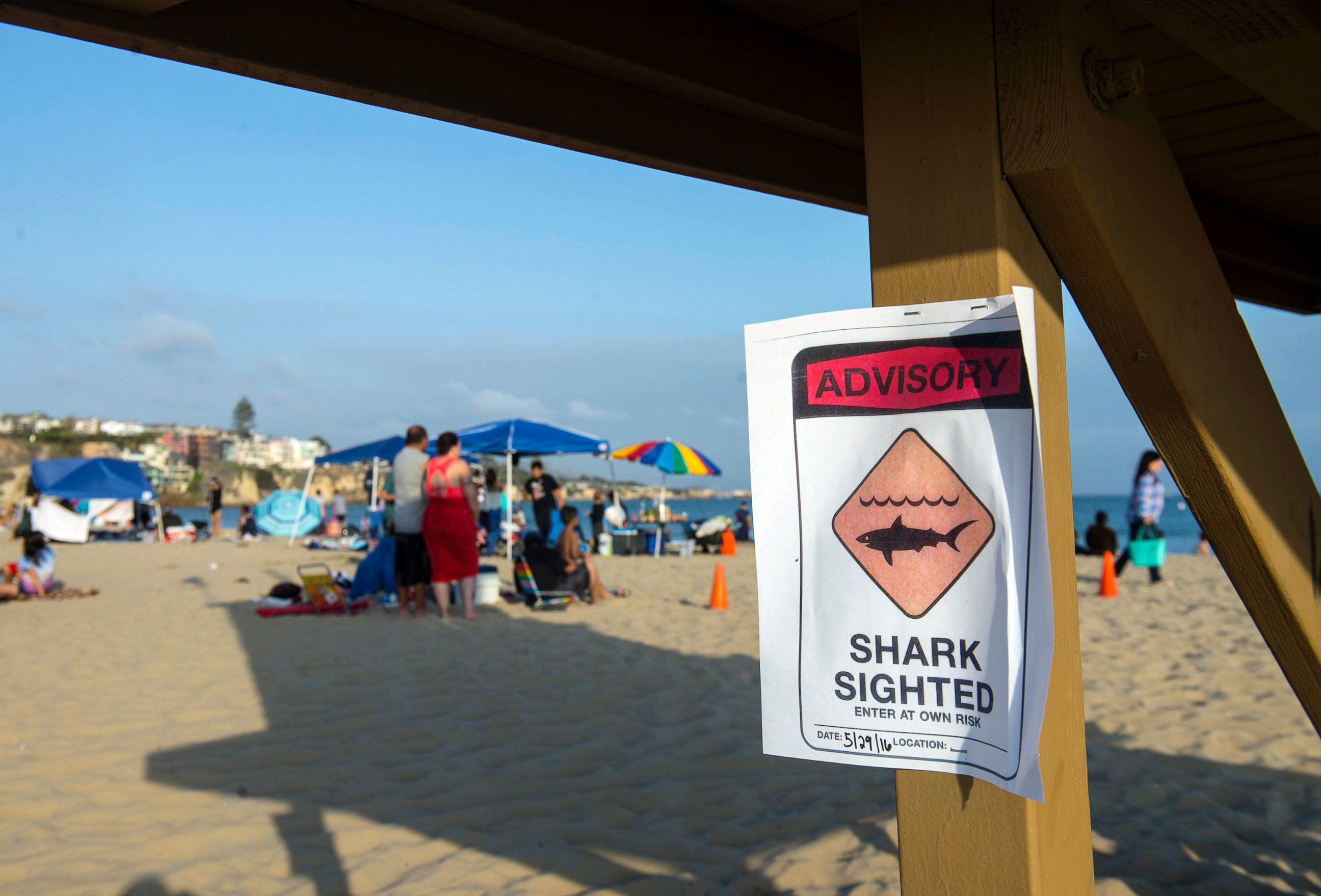 Ocean access through a 2-mile stretch of beach between Balboa Pier South to Crystal Cove State Beach was closed following the reported attack, the City of Newport Beach announced today, although the beach itself remains open. The Orange County Global Medicine Center confirmed Monday that the woman was bitten by a shark, but they could not disclose what kind of shark.
The number of shark attacks hit an all-time high in 2015, according to the University of Florida. Last year, there were 98 "unprovoked" attacks worldwide, six of them fatal, the university announced in February.
While shark populations recover and human populations grow rapidly, shark bites are "inevitable," said George Burgess, curator of the world's clearinghouse of shark attack data, which is housed at the Florida Museum of Natural History.
Last year, the U.S. had the most shark attacks in the world at 59, according to UF. Florida had the highest number of shark bites, at 30, followed by North and South Carolina, which had eight each.
Burgess said he expects the number of shark attacks to grow annually.
"We can and should expect the number of attacks to be higher each year," he said. "When we visit the sea, we're on their turf."