— -- Facebook COO Sheryl Sandberg posted a touching tribute to her husband, Dave Goldberg, saying that he was laid to rest today.
Goldberg died at 47 last Friday from severe head trauma and significant blood loss after slipping and falling from a treadmill at a hotel gym in Mexico, Mexican authorities said.
"I want to thank all of our friends and family for the outpouring of love over the past few days," Sandberg wrote in the post on Facebook. "It has been extraordinary - and each story you have shared will help keep Dave alive in our hearts and memories."
The Facebook executive went on to describe how she met Goldberg 20 years ago and how he was the first one to show her the Internet.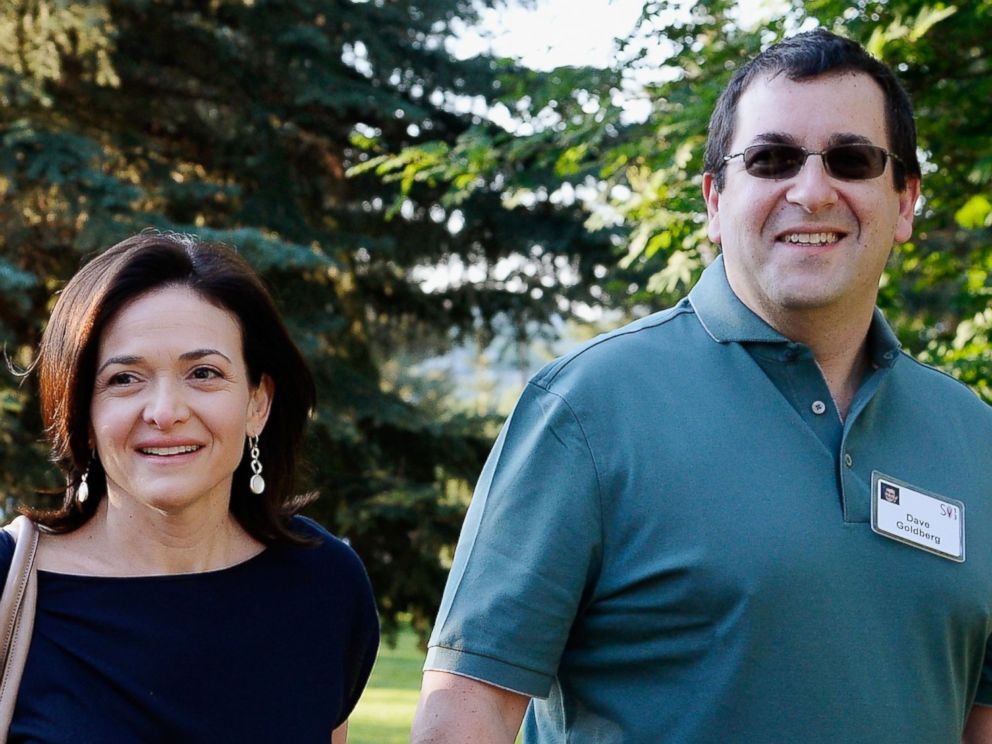 "We had 11 truly joyful years of the deepest love, happiest marriage, and truest partnership that I could imagine," Sandberg said. "He gave me the experience of being deeply understood, truly supported and completely and utterly loved – and I will carry that with me always."
The post included two photos of the couple, one of which showed the two smiling on their wedding day.
Other prominent figures have paid tribute to Goldberg on Facebook, including President Barack Obama.
"David Goldberg embodied the definition of a real leader - someone who was always looking for ways to empower others," Obama said. "We're heartbroken by him leaving us far too soon - but we celebrate a remarkable legacy."
Facebook CEO and founder Mark Zuckerberg shared the following Facebook post written by Goldberg's brother Robert Goldberg.