— -- Four Marines were killed and three other people were injured today in an horrific shooting in Chattanooga, Tennessee that rocked the country, according to the mayor and military officials.
Witnesses said that they heard dozens of shots as the suspected gunman, identified as 24-year-old Mohammod Youssuf Abdulazeez, opened fire on two military installations sending people running for cover, according to the Associated press.
Abdulazeez, of Hixson, Tenn., was killed in a firefight with responding police officers after the rampage, a U.S. official said. The FBI said Friday night that the manner of his death was still being determined.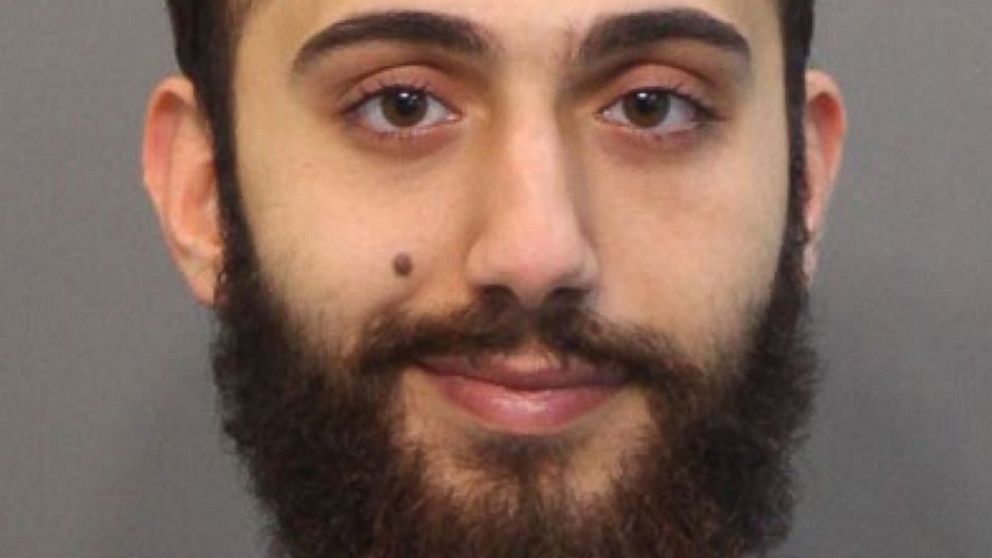 A motive for the shooting was still under investigation, but officials were investigating whether he was inspired by ISIS or other terrorist groups.
"My main message right now is obviously the deepest sympathies of the American people to the four Marines that have been killed," President Obama said to reporters in the Oval Office. "It is a heartbreaking circumstance for these individuals ... to be killed in this fashion."
The gunman, armed with "numerous weapons," according to the FBI, targeted two military complexes about 7 miles away away from each other. Officials believe there was only one shooter involved in the killings.
Abdulazeez first set his sights on the Combined Armed Forces Recruiting Center around 11 a.m., wounding a Marine in the leg after opening fire from his vehicle, the FBI said.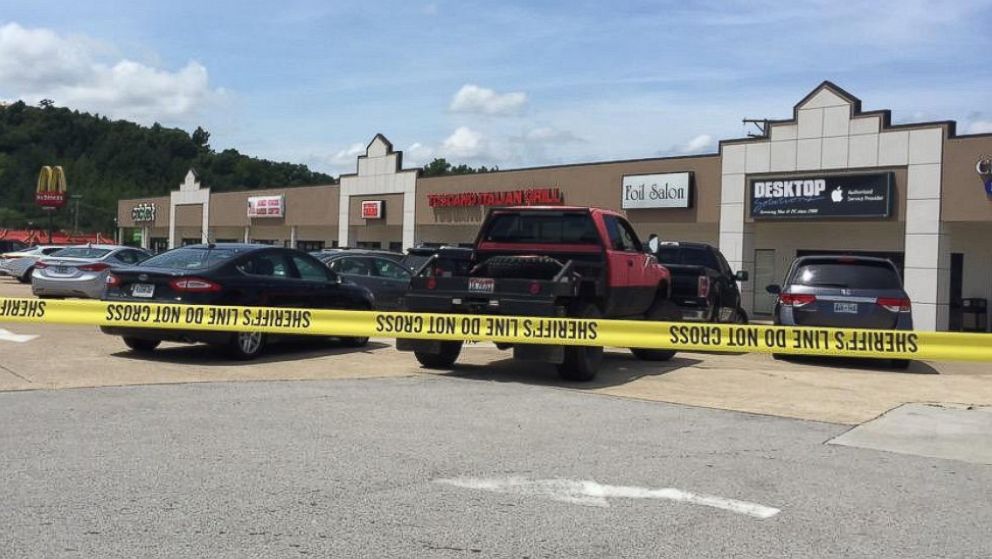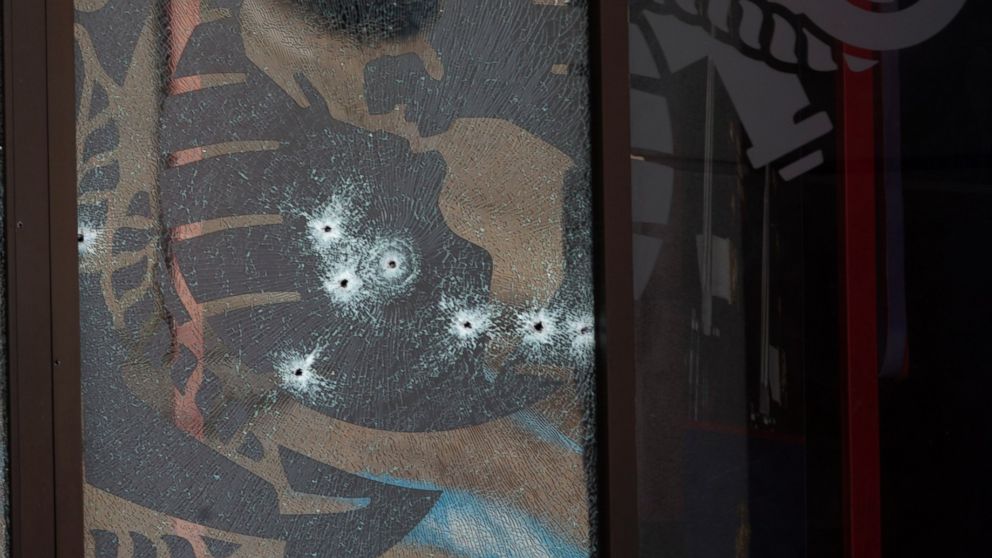 Sgt. 1st Class Robert Dodge, the head of Army recruiting at the center, said that he heard a single shot followed by more gunfire, he told the Associated Press.
He and his colleagues got to the ground and to a safe place and heard 30 to 50 shots in total, they said, according to the AP.
According to officials, the gunman pulled up to the recruiting station and opened fire, damaging the offices of the neighboring recruiting stations for other branches, the AP said.
Then he got in a car and drove to a military facility housing a Naval Operational Support Center and Marine Reserve Center where he ran his car through a security gate, entered the building and killed four Marines, officials said. The complex contains facilities for the Navy and Marine Corps Reserve including their armory.
A witness, Marilyn Hutcheson, who works nearby told the AP that she heard many shots.
"I couldn't even begin to tell you how many," she said, according to the wire service. "It was rapid-fire, like pow-pow-pow-pow-pow, so quickly. The next thing I knew, there were police cars coming from every direction."
Responding officers engaged him a firefight and killed him. During the gun battle, one of the officers was wounded.
Also injured was a sailor, who was wounded at the Marine Reserve Center, and a Marine recruiter, who was treated and released.
A defense official said the sailor was in critical condition. The condition of the officer was not clear.
A senior U.S. official briefed on the incident said that Abdulazeez was born in Kuwait and was not on the radar of law enforcement. Officials are investigating whether he was inspired by ISIS or other terrorist groups.
"They've run an initial check on him," the source told ABC News. "Right now there is nothing popping early in the system on him -- but that could change in time. They are still checking multiple other databases on him."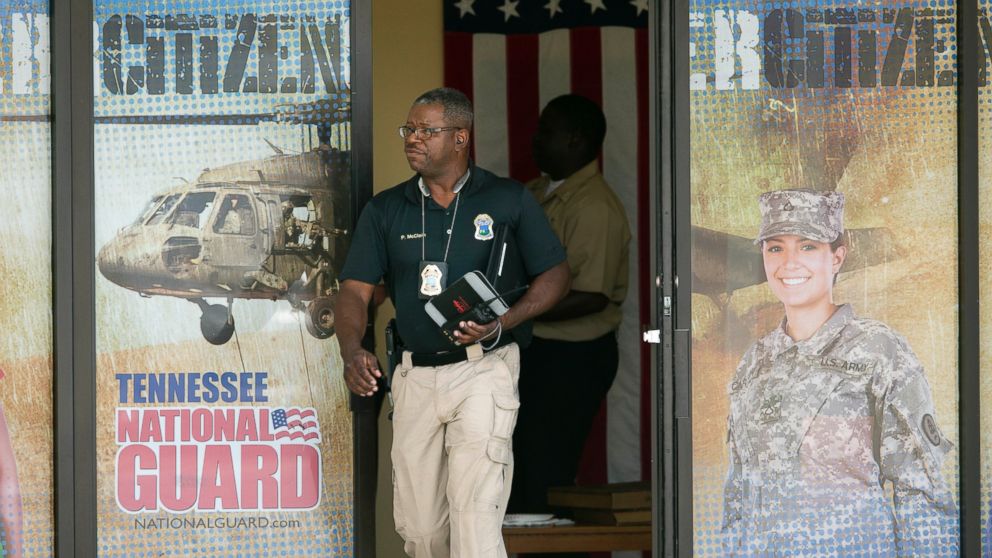 Mayor Andy Berke said that the shooter "viciously attacked at two different locations people who proudly serve our country."
The FBI said it was looking into the suspect's background.
"We're going to do an intense look at him to see what his connections are," the special agent in charge, Ed Reinhold said at the news conference, noting that authorities believe he was a lone gunman.
At this point, the agency doesn't "have anything that directly ties him to an international terrorist organization," Reinhold said.
Some details began to emerge late Friday about the gunman.
According to the University of Tennssee-Chattanooga, Abdulazeez graduated in 2012 with a degree in electrical engineering and attended the school for four years, according to the Director of University Relations, Chuck Cantrell.
He was also a mixed martial artist and fought and won in a match in Chattanooga in 2009, according to a video posted online.
His yearbook from Red Bank High School in Chattanooga contained a chilling quote.
"My name causes national security alerts," he wrote. "What does yours do?"
Hussnain Javid, who went to the same college and high school, described Abdulazeez as a "very outgoing" and popular student who was a member of the wrestling team, the AP said.
The shootings sparked an outpouring of grief.
"Today, the Navy and Marine Corps team collectively mourn the loss of four heroes," Navy Secretary Ray Mabus said in a statement. "The tragedy in Chattanooga is both devastating and senseless. On behalf of the entire Department of the Navy family, I offer my deepest condolences to the families of those killed and wounded in service to our nation during this incident."
"While we expect our Sailors and Marines to go into harm's way, and they do so without hesitation, an attack at home, in our community, is insidious and unfathomable," Mabus added.
Get real-time updates as this story unfolds. To start, just "star" this story in ABC News' phone app. Download ABC News for iPhone here or ABC News for Android here. To be notified about our live weekend digital reports, tap here.