A man wielding a machete and a can of wasp spray entered Louis Armstrong New Orleans International Airport Friday and was shot by an officer as he threatened TSA agents near a checkpoint, the Jefferson Parish Sheriff's Office said.
The suspect was identified as Richard White, 62, a taxi driver, Jefferson Parish Sheriff Newell Normand said in a press conference Friday night.
The officer fired three shots, one of which grazed a TSA agent running from White, according to John Fortunato, a public information officer for Jefferson Parish Sheriff's Office. Two other TSA officers were sprayed with the wasp repellent. Two other people received minor injuries fleeing the scene.
The officer who shot White was identified by Fortunato as Lieutenant Heather Sylve, a 7 1/2 year veteran of the Jefferson Parish Sheriff's Office. According to a press release, White was swinging a machete at Sylve when she opened fire.
"As White drew closer to Lt. Slyve, while continuing to swing the machete," Fortunato said in a statement. "Lt. Slyve fired three rounds striking White in the facial area, the chest and the leg."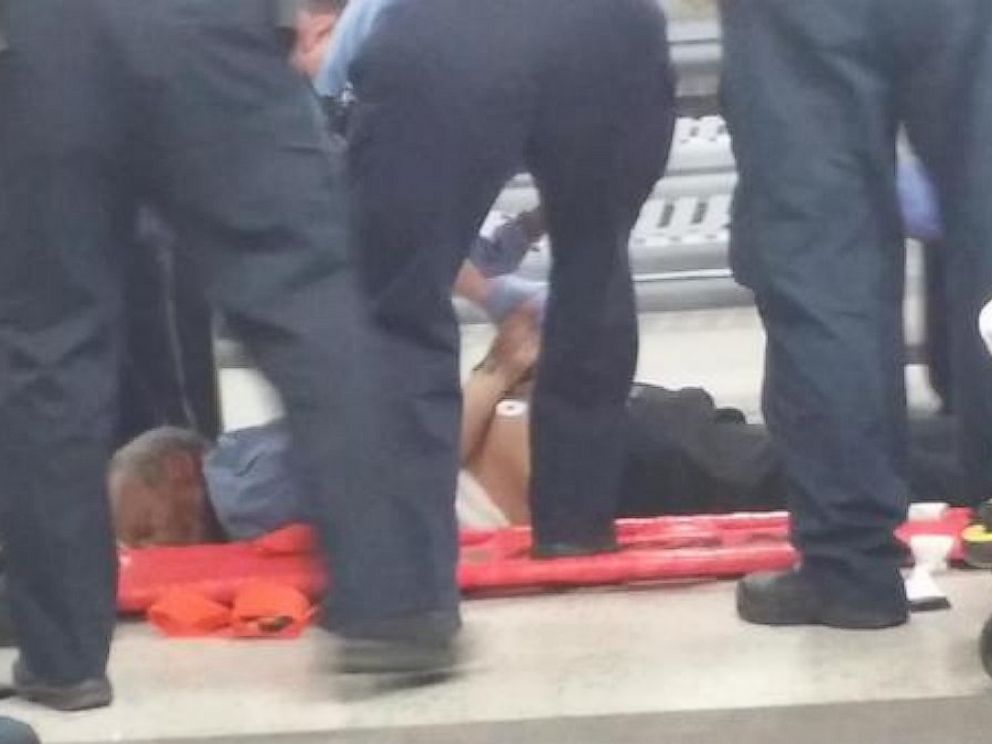 Police said they know of no connection between the suspect and anyone else at the airport and did not believe he was a traveler.
The suspect entered the airport and walked down the TSA pre-line where he encountered a TSA officer who was checking boarding passes to be scanned, police said. He was challenged by the TSA officer and he allegedly pulled a can of wasp spray and sprayed the TSA officer in the face.
The suspect proceeded past that checkpoint and confronted two other TSA officers, a female and a male. The suspect sprayed the male in the face, police said.
"Within moments," Fortunate said in a press release, "White pulled from his waistband a large machete and began wielding the weapon at the TSA agents as well as nearby passengers."
A male TSA officer grabbed a piece of luggage to defend himself, then the assailant chased him through the metal detector. After approaching the assailant with her weapon drawn, Lieutenant Sylve fired three times, stopping the assailant, police said.
Flights from the affected concourse were redirected to other terminals and operations continued except at Concourse B, which was closed for the investigation.
The suspect was taken from the airport to University Hospital where he is currently undergoing surgery.
According to authorities, the TSA agent who got shot during the incident sustained a non-threatening injury to the arm.
There was a security incident near concourse B of the airport The site has been secured We will release more info as it comes available

— New Orleans Airport (@NO_Airport) March 21, 2015