— -- The NYPD police officer who was shot and killed in an "unprovoked attack" early Wednesday was a mother of three and a 12-year veteran of the force, officials said.
Miosotis Familia, 48, was a "selfless public servant who dedicated her life to caring for others," NYPD Commissioner James O'Neill wrote to staff in an internal memo.
"For nearly 12 years, Officer Familia did what each of you also swore an oath to do every day, on every tour: fight crime and disorder, and improve people's lives," O'Neill wrote. "Officer Familia dutifully lived up to that promise because she believed, as each of you do, that the safest big city in the nation can become even safer."
Familia "gave her life protecting a neighborhood that had been plagued by gang gun violence," said Patrick J. Lynch, president of the Patrolmen's Benevolent Association, a union for New York City police officers.
"Fully knowing the dangers that she faced, she suited up in uniform every day and stood tall against those who threaten and terrorize the good folks of the Bronx," Lynch told reporters at a press conference Wednesday.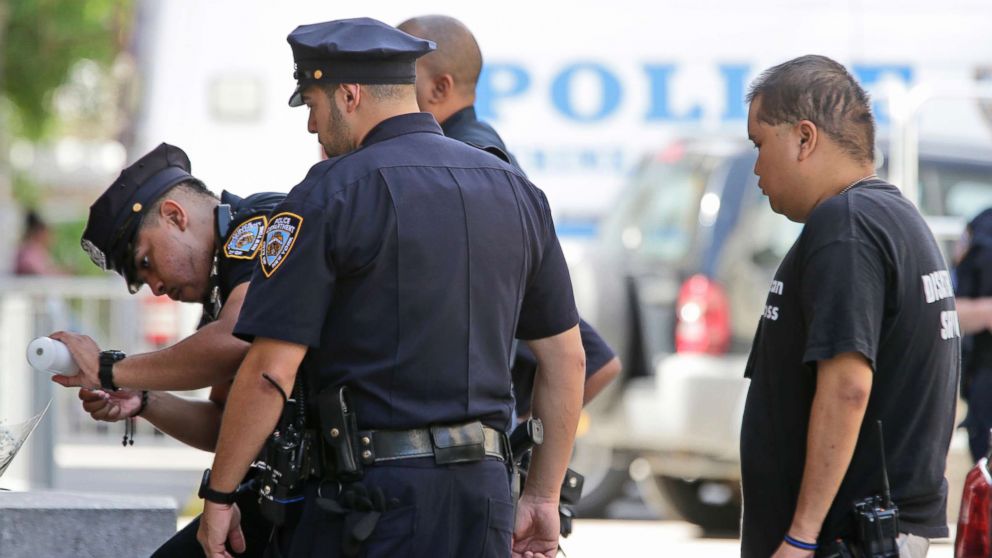 Familia and her partner were sitting in a marked police command vehicle in the Bronx when she was shot in the head around 12:30 a.m., New York City Police Commissioner James O'Neill said. Surveillance footage from the scene shows a suspect "purposely" walking up to the command video and firing into the passenger's side window, a police source told ABC News.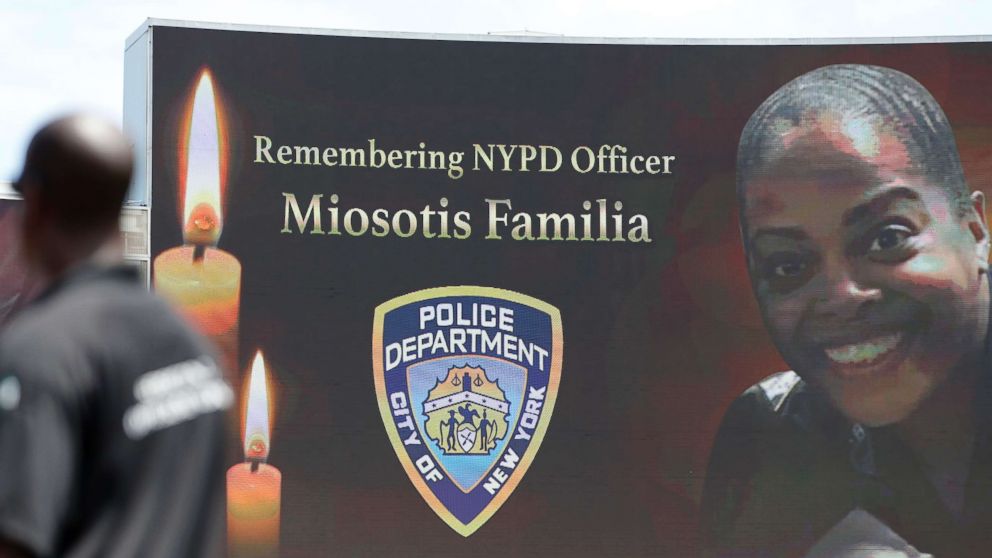 Familia was writing in her memo book at the time of the shooting, indicating that she may not have seen the suspect approach the car, police sources said. The police vehicle had been parked in that location since March due to increased gang activity in the area, O'Neill said.
After Familia was shot, her partner called for assistance while other uniformed officers chased the suspect on foot. The gunman, identified as 34-year-old New York City resident Alexander Bonds, was shot and killed by officers as he drew a revolver.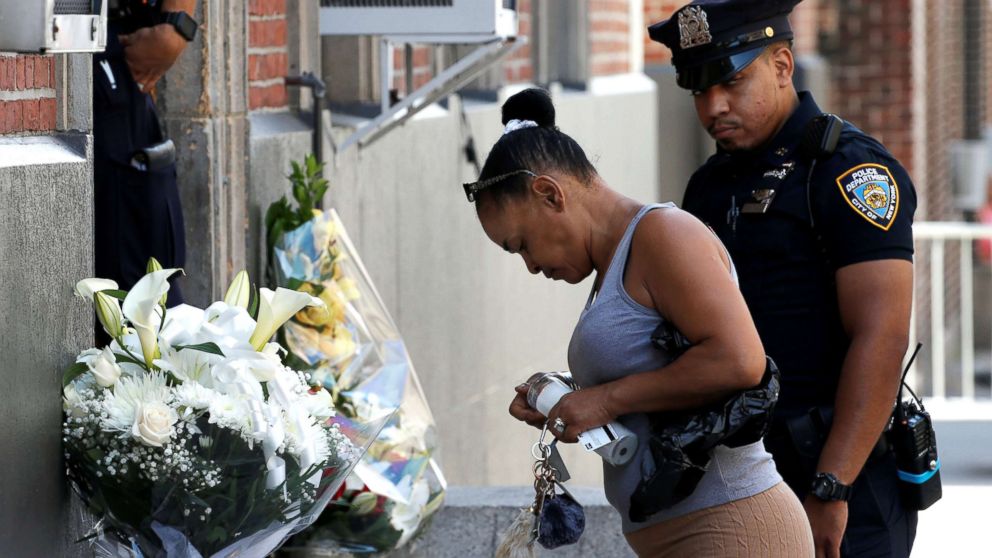 Familia was pronounced dead at St. Barnabus Hospital in the Bronx at 3:37 a.m., police sources said. Members of the community paid tribute to the officer by lighting candles outside the NYPD's 46th precinct in the Bronx.
O'Neill said that Familia was "murdered for her uniform" and that her death was a "direct attack on police officers assigned to safeguard the people of New York City."
"Always remember that Officer Familia lived to protect us, and her legacy protects us still," O'Neill wrote. "We pray that she now finds rest, and that her three children find solace and peace. And to every member of the NYPD, watch out for one another and always remain safe."
Flags on all State government buildings will be flown at half-staff Thursday in honor of Familia, New York Gov. Andrew Cuomo announced.
ABC News' Aaron Katersky and Morgan Winsor contributed to this report.