— -- A small drone was found on the White House grounds overnight, the United States Secret Service confirmed on Monday, but White House Press Secretary Josh Earnest said the situation "does not pose any sort of ongoing threat."
Two law enforcement sources told ABC News that the drone belonged to a government employee who said he lost control of it. The employee contacted the Secret Service claiming it was for recreational use only. According to officials, his story seems to check out but further investigation is underway and a determination will be made about whether to file charges.
Secret Service spokesman Brian Leary issued the following statement Monday:
"An individual called the Secret Service this morning at approximately 9:30am to self-report that they had been in control of the quad copter device that crashed on the White House grounds early this morning. The individual has been interviewed by Secret Service agents and been fully cooperative. Initial indications are that this incident occurred as a result of recreational use of the device. This investigation continues as the Secret Service conducts corroborative interviews, forensic examinations and reviews all other investigative leads."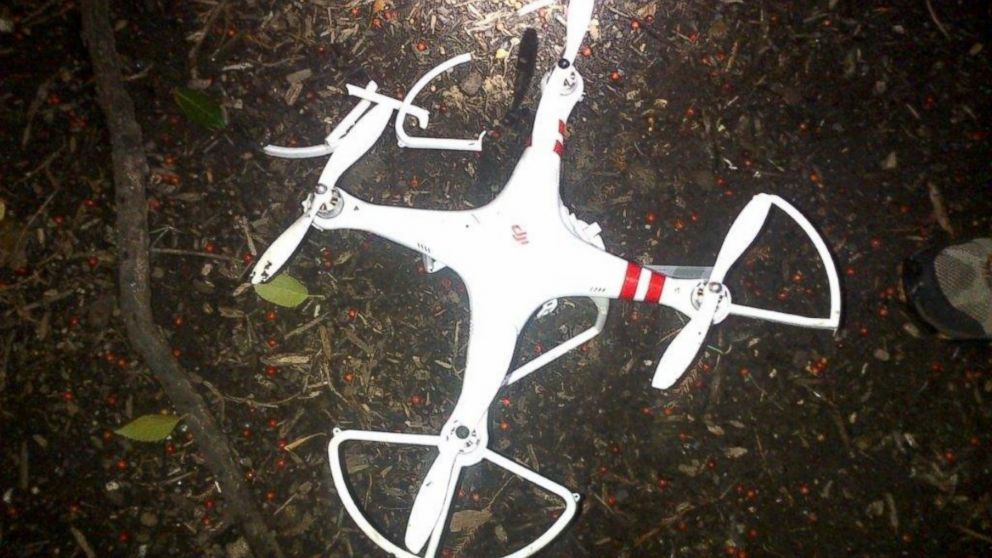 Rep. John Mica, R-Florida, said the Secret Service isn't doing enough to prevent a drone disaster.
"It's predictable," Mica said. "You have this capability. You could put light explosives on a drone and they could do an incredible amount of damage not only to the White House but to the Capitol and other government facilities."
The Florida Republican added, "The Secret Service is unfortunately not taking steps to deal with issues like a drone. … I know there are technologies available that can disable the electronics of a drone, and that's something they should be thinking about."
President and Michelle Obama are currently in India, with a stop planned in Saudi Arabia on Tuesday. It was unclear whether or not the president's daughters were at home at the time of the incident.
Police, fire and other emergency vehicles swarmed around the White House in the pre-dawn hours, with several clustered near the southeast entrance to the mansion. The White House was dark and the entire perimeter was on lockdown until around 5 a.m., when pass holders who work in the complex were allowed inside.
ABC's Jack Date and the Associated Press contributed to this report.