— -- Another winter storm is bearing down on the Northeast, bringing more heavy snow and an icy mix as millions of Americans prepare for the start of the work week.
Snow began falling across parts of the Northeast on Sunday morning and became more widespread and heavier throughout the day.
This new storm has the city of Boston in the bulls-eye once again with another set of records on slate to be broken.
So far this season Boston has received more than 55 inches of snow, already above the city's seasonal average of a little more than 40 inches. Just a couple weeks ago, Boston experienced its snowiest week on record, setting the stage for increasing concerns for what to do with all the snow.
Boston Mayor Marty Walsh said the city is running out of places to put all the snow.
"We've never seen this type of snow here in the city of Boston, any other time in the history of our city," he said.
As of early Sunday evening, more than a half foot of snow was already reported in parts of Vermont with snow falling from Buffalo to the coast of Maine.
Parts of nine states across the Northeast are currently under Winter Storm Warnings and Advisories, with the snow expected to continue through Sunday night. Throughout the night, a wintry mix will develop for locations along the Pennsylvania and New York state line east to the southern New England Coast.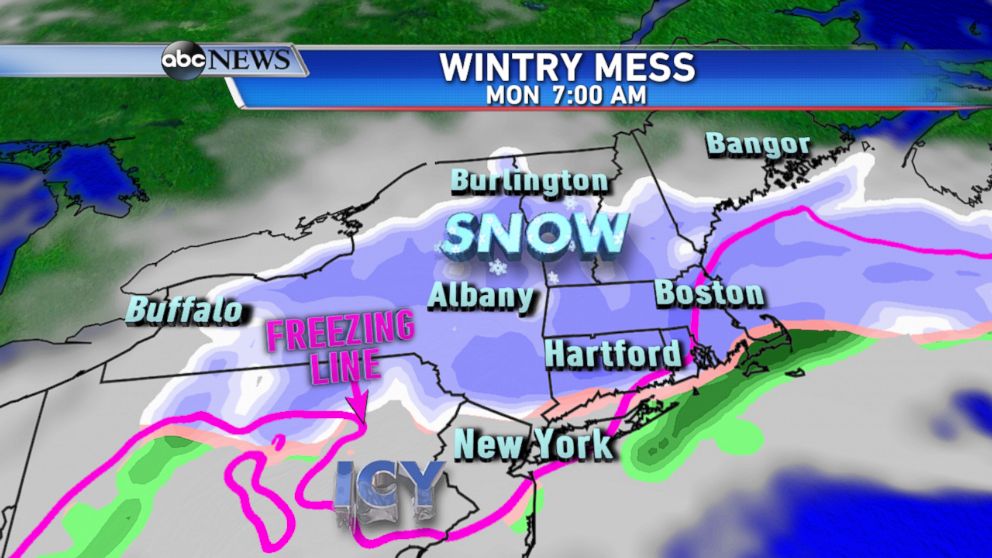 By Monday morning, areas of freezing rain will lead to icy roads closer to Interstate 80 and the heavy snow will continue for areas farther north.
However, throughout the day, colder air will be moving south, likely changing the wintry mix to all snow across the region.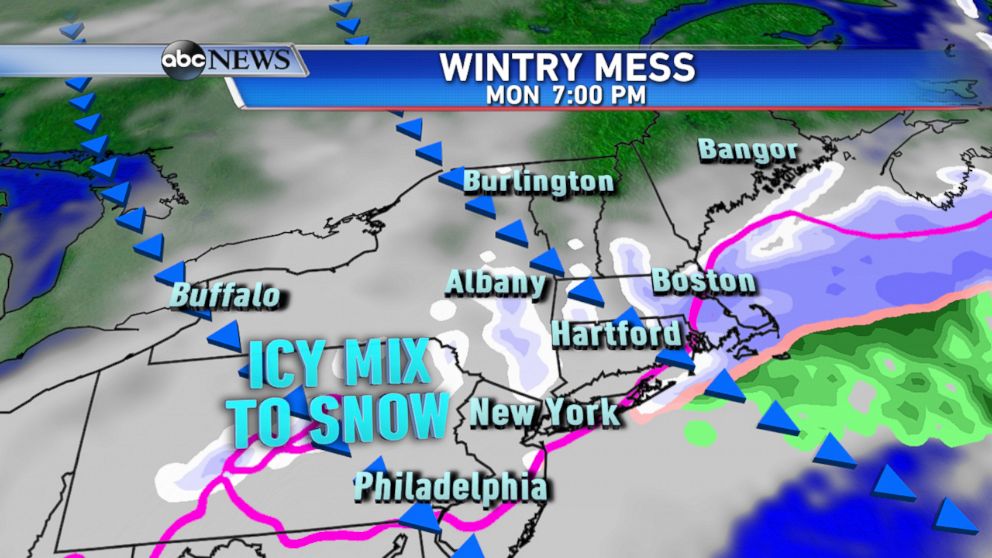 The highest snow amounts are forecast to fall from central New York State to New England with Boston and the surrounding area expected to see the biggest snow totals once again. By Monday night, areas farther south will see some light snow accumulations as well, as the wintry mix changes over to snow even briefly as far south as Philadelphia.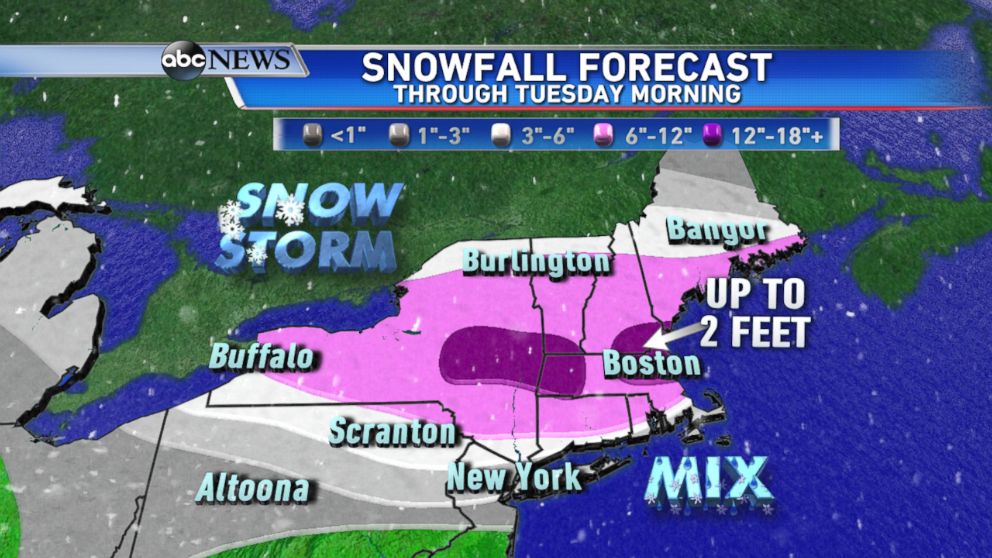 The storm is expected to wrap up by early Tuesday morning with quieter weather expected for the middle of the week.