— -- Retired soccer star Abby Wambach pleaded not guilty Tuesday to a DUI charge she received over the weekend.
Wambach's lawyer, Ben Eder, entered the plea on her behalf in a Portland, Oregon, courtroom and confirmed the judge's order allowing Wambach to travel out of the state for work. He did not offer additional comment outside the courtroom. Wambach was not required to appear in court on the charge.
Wambach was arrested Saturday night after she was pulled over for allegedly running a red light, according to Portland police, who said an officer "observed signs that she was under the influence of alcohol."
She was taken into custody after she failed field sobriety tests, police said. She was taken to the Central Precinct where she failed a breath test, police said.
Wambach was booked into the Multnomah County Jail for Driving Under the Influence of Intoxicants (DUII) - Alcohol and was later released on her own recognizance. Portland police described her as being "polite" and "cooperative" throughout the investigation.
In a statement Sunday, Wambach said she had been at a friend's house for dinner and recognized that she had let herself "and others" down.
"I take full responsibility for my actions," Wambach said. "This is all on me. I promise that I will do whatever it takes to ensure that my horrible mistake is never repeated. I am so sorry to my family, friends, fans and those that look to follow a better example."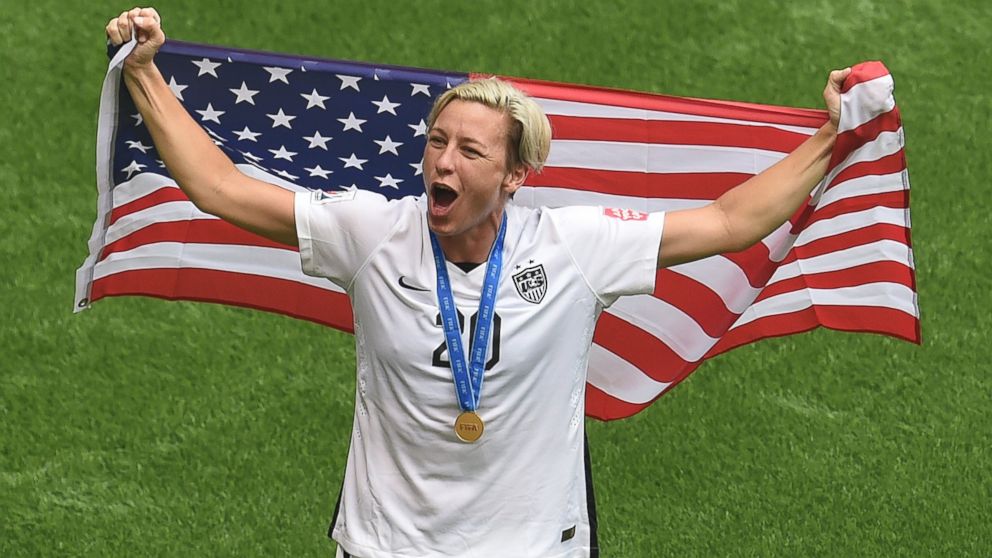 Wambach is a two-time Olympic gold medalist and FIFA Women's World Cup champion with the U.S. women's national team. She announced her retirement in December, shortly after the U.S. women's national team celebrated its World Cup victory at the White House.
Wambach's next court appearance will be April 26. It is unclear if she will be required to attend.
ABC News' Emily Shapiro contributed to this report.