The Social Climber: Royal Baby Watch
Prince William and Kate Middleton's first child is due sometime in mid-July.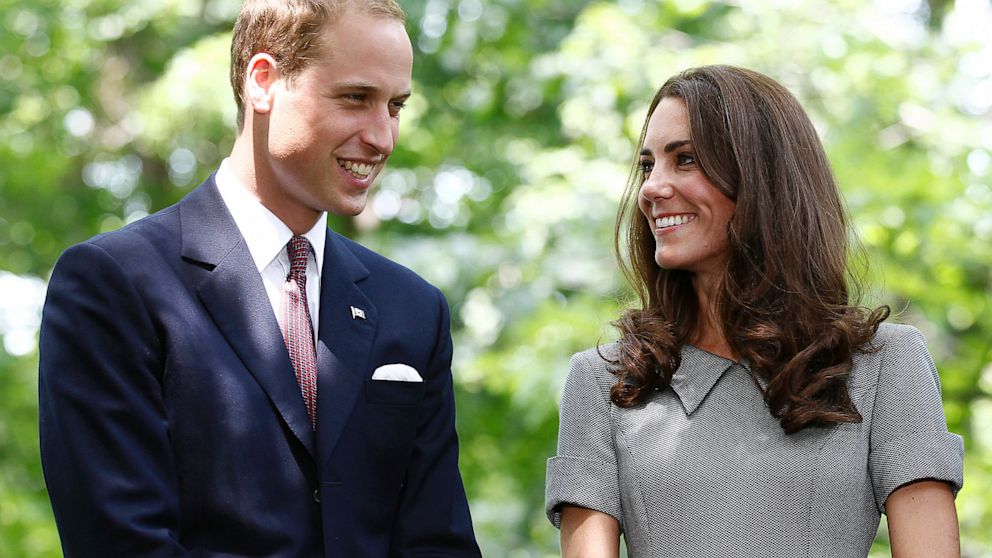 July 9, 2013 — -- quicklist: 1Title: Royal Baby WatchText: The countdown is on and royal baby watch is in full swing.
Prince William and Kate Middleton's first child, and future heir to the British throne, is due sometime in mid-July, which means sleepless nights of excitement are officially underway as Baby Cambridge could arrive any day now.
Kate and William have chosen to be surprised and do not know the sex of the baby, according to royal sources. Either way, a recent change in British parliamentary rules means that the baby might someday be the monarch, regardless of gender.
When the baby decides it's go time, the first announcement from the palace will come after Kate has been admitted to the hospital, according to royal sources. The second will be the formal birth announcement, which comes in the form of a traditional paper announcement on an easel in front of Buckingham Palace.
So now is the time to finalize your office betting pool on gender, name, date and weight if you're really feeling psychic.
From Kate's pregnancy fashion to the odds on the name, click here for full coverage of the royal baby.
media: 19526935
quicklist: 2Title: Lauryn Hill Reports to Prison Text: Grammy Award-winning singer Lauryn Hill has begun serving her three-month prison sentence for tax evasion, according to The Associated Press.
Hill, 38, pleaded guilty last year in New Jersey to failing to pay taxes on more than $1.8 million earned between 2005 and 2007, as well as unpaid state and federal taxes in 2008 and 2009, according to the AP.
She reported to federal prison in Danbury, Conn., Monday.
media: 19614037
quicklist: 3Title: Rare Jellyfish May Have Attacked California SwimmersText: A rare type of jellyfish may have gone on a stinging spree at a Laguna Beach, Calif., beach.
A number of Fourth of July swimmers came ashore with stings all over their bodies and dark membranes latched onto them, according to the Orange County Register.
The dark color of the membranes indicated that the creatures might be rare black jellyfish, according to the Associated Press.
The species was identified in 1999 and only recently appeared in Southern California, the AP reported. Their tentacles can grow to up to 30 feet long.
media: 19620491
quicklist: 4Title: Menifee Autistic Boy MissingText: An 11-year-old boy with autism is missing in California and police have categorized him as an "at-risk missing child."
Terry Smith was last seen at his home in Menifee, Calif., the night of July 6, 2013.
Investigators say Terry was last seen in his step-brother's room around 9 p.m. Saturday and was gone Sunday morning, according to ABC News' Los Angeles station KABC-TV.
Authorities and volunteers have been searching for him ever since on steep and rough terrain and are asking for the public's help.
Terry is 4-foot-8, 76 pounds and has blond hair and blue eyes. He was last seen wearing blue basketball shorts. Police are asking anyone with information about him to call the Menifee Investigations Unit at (951) 210-1000 or Riverside Sheriff's dispatch at (951) 776-1099.
media: 19614147
quicklist: 5Title: Trayvon Martin's Father Recalls 'Listening to His Life Being Taken' Text: Trayvon Martin's father took the stand Monday and challenged the testimony of two police officers who had testified that he said it was not his son screaming for help on 911 tapes.
While the prosecution insists that the voice pleading for help moments before George Zimmerman shot and killed Martin is the teen, the defense has produced witnesses identifying the voice as Zimmerman's.
Zimmerman, 29, is charged with second-degree murder for shooting Martin, 17, Feb. 26, 2013. Prosecutors say the former neighborhood watch captain was profiling and following Martin. Zimmerman maintains that he shot the teenager in self-defense.
Two police officers Monday described Monday how Tracy Martin, the slain teenager's father, listened to the tapes of the 911 calls two days after his son was killed. The screams for help could be heard in the background.
The father said, however, that he did not deny it was his son's voice.
"[I] shook my head and said I can't tell," Tracy Martin told the Florida court. "I never said that, 'No, it was not my son's voice.'"
Tracy Martin later concluded that it was his son, he said, after listening to the tape about 20 times.
"I was listening to my son's last cry for help," he said. "I was listening to his life being taken. I was coming to grips with Trayvon was here no more. It was tough."
Catch up on all the details from the George Zimmerman murder trial.
media: 19610954
quicklist: 6Title: Wiz Khalifa and Amber Rose Tie the KnotText: Rapper Wiz Khalifa and model Amber Rose say they are married, which makes the sizeable tattoo she has of his face on her arm slightly less worrying. Slightly.
Rose, 29, and Khalifa, 25, have a son together and announced their marriage on Twitter Monday, though it seems the wedding ceremony is still to come.
"Me and Amber got married today. Weddings this fall. Thought I'd let yall know," Khalifa tweeted.
"Yay me & my Baby are officially married!!!" Rose tweeted.
media: 19613988
quicklist: 7Title: Today's Search + Social Trends. Explained.