— -- A Florida community rallied to save a rare lobster discovered in their local supermarket.
Marybeth Jeitner walked into her local Flagler Beach Publix on Sunday assuming it was just another day, and ended up helping to save the life of a rare, 1-in-30 million, yellow lobster.
"As I was walking down the aisle I ran into a friend of mine and his wife, who were very seriously talking on their cellphones," Jeitner told ABC News. "I asked them what was going on, and they told me there was a very rare lobster in the back of the lobster tank."
As a vegan, Jeitner never typically visits the department, but she was intrigued enough to venture over and check out the scene.
"My heart immediately went out to her," Jeitner said of the yellow, three-and-a-half pound lobster in the tank. The lobster, estimated to be around 15-16 years old, was three times larger than the other lobsters in the tank, said Jeitner.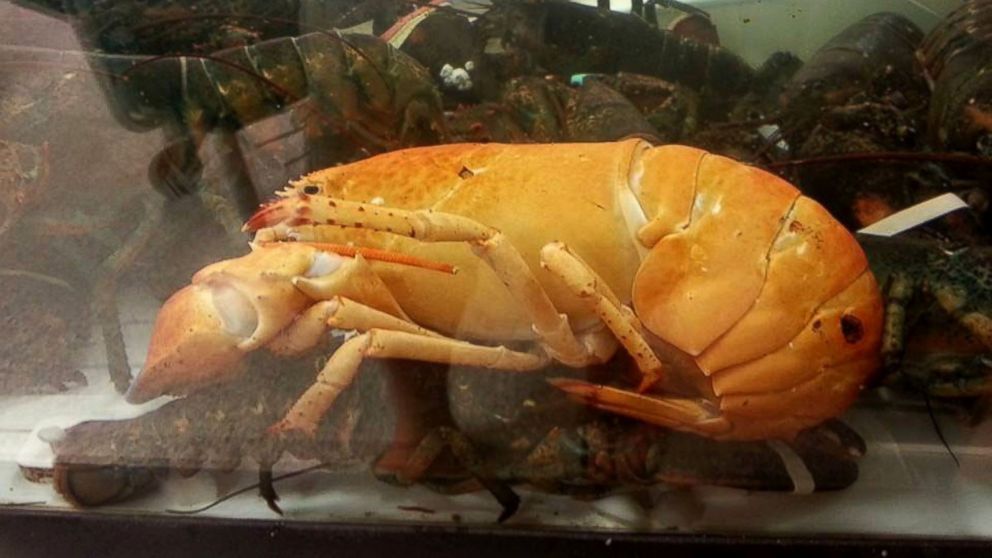 Read More: Man Finds Calico Lobster, Gives It to Aquarium
Read More: 18-Pound Lobster Returns to Sea
Jeitner said that one of the seafood section managers had noticed the rare lobster and had tried to contact the local Marine Land to see if there was anything they could do. Unfortunately, the special lobster lived in cold water, and there was no habitat for her to live in.
"I knew I had to do something," said Jeitner, who immediately went home with her groceries and posted to Facebook, asking for help from the community.
"The whole community came together so quickly," said Jeitner, who was immediately contacted by friend Heather Chalmers, who wanted to help.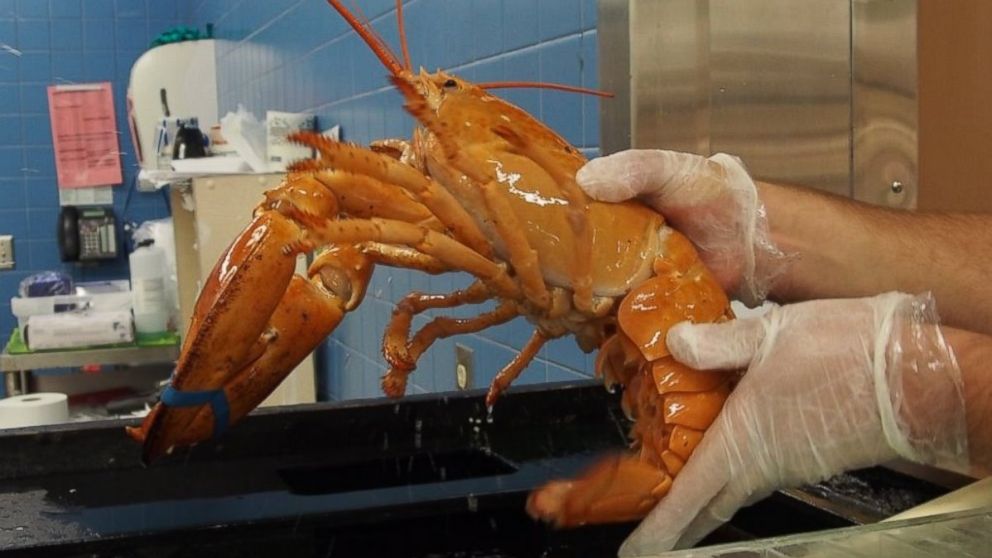 As Jeitner continued to research the lobster and put word out to Seaworld and several aquariums, the lack of a proper habitat made it hard to find somewhere to send the rare crustacean.
Jeitner and Chalmers eventually decided to buy the lobster, which they named "Libby," short for "Libertarian." Publix agreed to keep Libbie overnight, and to hold her for as long as they could.
When attempts to find a temporary home for Libby failed, Chalmers ended up making a temporary home herself, with Publix even providing a gift certificate to help pay for the aquarium.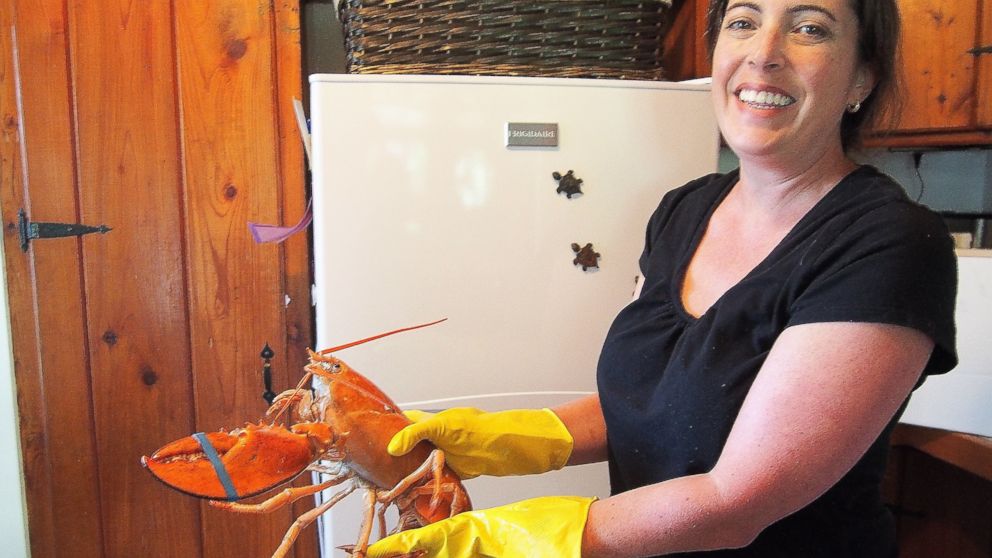 Through the immense support of the community, a home at the Sea Cost Science Center in Rye, New Hampshire, was found for Libby, who left for her new home Wednesday via UPS and safely arrived Thursday morning.
Jeitner is incredibly thankful for the help Libby received, crediting social media for how easy it was to reach people. Jeitner said Nadine King, Mark Murrell of GetMaineLobster.com, and Robert Royer of Seacoast Science Center were invaluable in her quest.
"I never, ever would have known how to go about this all by myself, if I hadn't been on Facebook and had so many friends this never would have happened."
Jeitner, an author, hopes to join forces with Chalmers and other community members who were vital to Libby's liberation to write a children's book about the lobster, saying that Libby has truly helped bring the town together.
"The joy and positive feelings that are running through this town and everywhere in Florida are just overwhelming," said Jeitner.