South Carolina police investigating Gilgo Beach murder suspect for ties to missing teen
Aaliyah Bell, 18, vanished in Rock Hill, South Carolina, in 2014.
Police in South Carolina are investigating whether Gilgo Beach murder suspect Rex Heuermann may have been involved in the 2014 disappearance of a teenager, authorities confirmed to ABC News on Thursday.
In November 2014, 18-year-old Aaliyah Bell vanished in Rock Hill, about 20 miles from the vacant lots associated with Heuermann that police had been searching in connection with the Gilgo Beach case.
"Our investigators have been reviewing any information to see if there is a correlation between the disappearance of Aaliyah Bell and Rex Heuermann," Rock Hill Lt. Michael Chavis said in an email to ABC News. "So far there is no indication that leads us to identify Heuermann as a suspect in this case. We will continue to investigate Bell's disappearance and follow up on all tips and leads."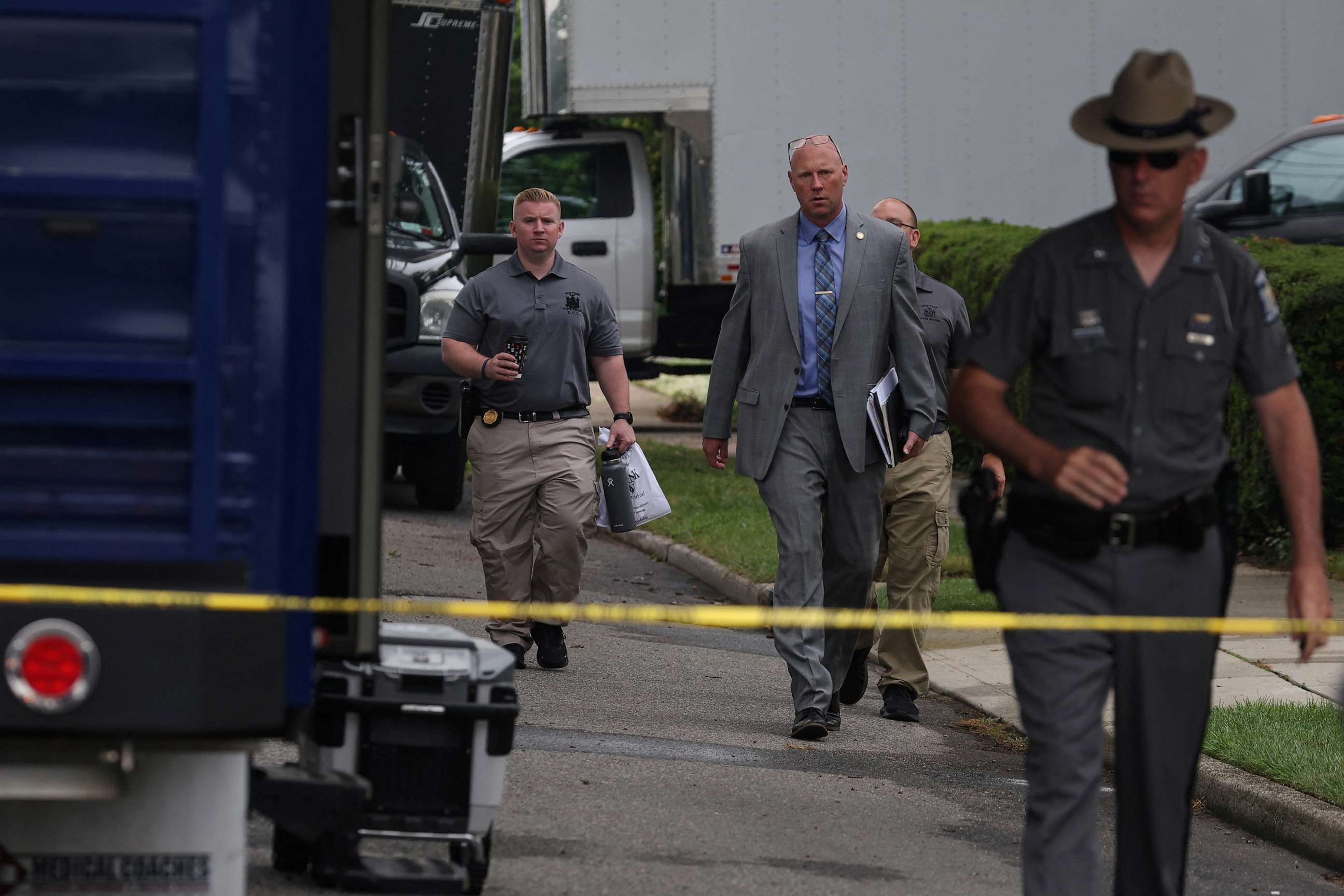 Unsolved murders and missing persons cases "around the nation" are getting a second look a week after Heuermann's arrest for the murders of three young women whose burlap-wrapped bodies were found along Gilgo Beach, Suffolk County Police Commissioner Rodney Harrison said.
Among those cases getting a second look are the 2006 killings of four women working as prostitutes in Atlantic City. Their bodies were found in a watery ditch along Black Horse Pike in Egg Harbor Township, New Jersey.
Police in Las Vegas, where Heuermann owned a timeshare, said this week they are also looking at possible connections to unsolved cases.
"We are working with partner law enforcement agencies, obviously the FBI continues to be engaged, to see if there are any other connections that need to be made," Suffolk County Executive Steve Bellone told New York ABC station WABC on Thursday. "I can tell you this: the investigation continues. We will remain and our police department will remain focused on bringing justice for our other victims."
Evidence technicians were scouring Heuermann's Massapequa Park home for a seventh consecutive day on Thursday. The search of the house is expected to last at least another three days, a law enforcement official familiar with the search told ABC News.
Heuermann was arrested on July 13 in connection with three of the 10 victims linked to the Gilgo Beach murders. The 59-year-old father of two was charged with the murders of Melissa Barthelemy, Megan Waterman and Amber Costello, whose bodies were found along Ocean Parkway on Long Island's South Shore in December 2010, according to court records unsealed last week in Suffolk County Criminal Court.
Barthelemy disappeared in July 2009, Waterman disappeared in June 2010 and Costello was last seen in September 2010. The three women were between 22 and 27 years old and all worked as sex workers, court records said.
A fourth victim, Maureen Brainard-Barnes, who vanished in July 2007, was also tied to the three women. While Heuermann is not charged in the death of Brainard-Barnes, the court documents said he is the "prime suspect in her death." The investigation into Brainard-Barnes' death is ongoing, officials said last week.
Defense attorney Michael Brown entered a not guilty plea on Heuermann's behalf at his arraignment on Friday on three counts of first-degree murder and three counts of second-degree murder.
Brown told ABC News this week that the state has amassed "circumstantial evidence" against his client and that there were no eyewitnesses to the murders and no confessions from his client.
ABC News' Arielle Schwartz contributed to this report.