California deputy, who allegedly made up story of being shot by a sniper, is fired
The incident sparked panic and a manhunt in Lancaster, California.
A Southern California sheriff's deputy who allegedly made up a story of being shot by a sniper outside his station has been fired, officials said on Wednesday.
"Employment law limits what I can say about personnel issues, but what I will tell you is that I have taken swift administrative action in the matter and as of last night Deputy Angel Reinosa is no longer employed by the Los Angeles County Sheriff's department or by the county of Los Angeles," Sheriff Alex Villanueva announced at a news conference on Wednesday.
The sheriff repeated regrets he expressed earlier in a written statement released to the public on Saturday night, and apologized to the residents of Lancaster, where Reinosa claimed he was shot outside the sheriff's station.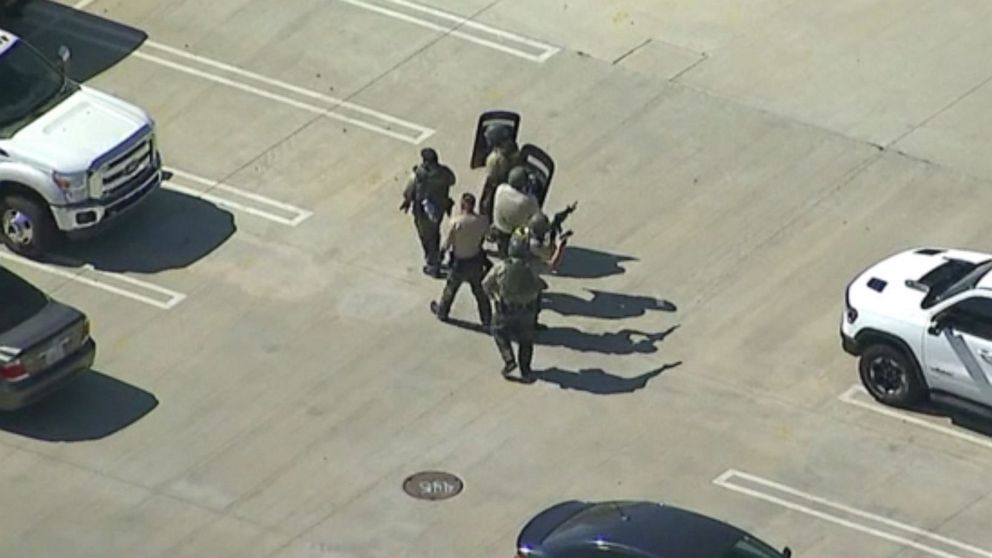 He estimated the massive deployment of resources sent by multiple law enforcement agencies to search for the phantom shooter cost "hundreds of thousands of dollars."
"I am disappointed that this incident occurred and upset that one member's actions have reflected negatively on a department that has a history of service and heroism," Villanueva said Wednesday.
Attempts by ABC News to reach Reinosa have not been successful.
Reinosa, a 21-year-old probationary deputy, prompted widespread panic and a large-scale response from law enforcement on Aug. 21 when he radioed an emergency dispatcher and stated he'd been hit by sniper fire in the parking lot of a Lancaster sheriff's station. He showed investigators his damaged bulletproof vest, which he claimed saved his life, officials said.
Reinosa allegedly claimed the shot that hit him in the shoulder of his bulletproof vest just as he was preparing to remove it came from a government-subsidized apartment building across the street from the station, prompting SWAT teams to sweep the complex and clear out residents in a futile search for the gunman, officials said.
But in a stunning twist, officials said on Saturday that Reinosa allegedly confessed to fabricating the attack by a sharpshooter, and cut a hole in his bulletproof vest to bolster his hoax.
Villanueva said that when he received word of the shooting, he immediately went to Lancaster and visited Reinosa in a hospital to check on his well-being.
"He didn't have an obvious bullet wound. He had what appeared to be sort of a contusion on his shoulder. It was red, but it was covered partially by a bandage," Villanueva said.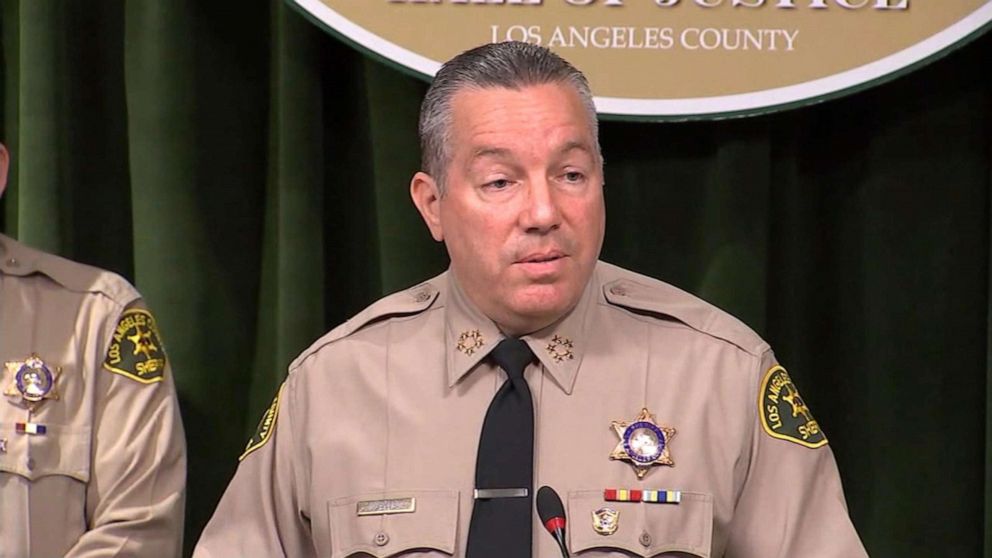 The sheriff said he left that hospital and went to a command post established to monitor the hunt for the sniper that went into the following morning.
"As the tactical situation transitioned into an investigative level, I had some concerns about what was reported to me. However, I did not want to intervene with the integrity of the investigation," Villanueva said.
He said that in the 72 hours that followed Reinosa's report of being shot, investigators conducted interviews, collected evidence and conducted forensic analysis.
"By Saturday evening, it was apparent that the shooting was a hoax," Villanueva said.
He said he immediately ordered the head of his homicide division to hold a news conference at 11 p.m. Saturday to inform the public that the deputy had made up the sniper shooting.
"I have said on numerous occasions that transparency is vital for public trust," he said. "I've also stated my priority is community service and will not stand for any member of my department who violates the public trust."
He said both a criminal probe and a personnel investigation are underway.
"It is our intention to present our evidence to the district attorney's office for filing considerations in the very near future," Villanueva said.
As far as a motive for why Reinosa allegedly concocted the story, Villanueva said, "I cannot speculate on why he did what he did."
"What I'd say to him is he made a life-altering decision and, unfortunately, he has to live with it," Villanueva said.
The allegedly bogus incident happened one week after six Philadelphia police officers were injured when a man unleashed a barrage of gunfire from the second-story of an apartment building, sending shockwaves across the country as the hours-long standoff with the suspect unfolded on live TV.
Villanueva also noted that incident followed a series of fatal ambush shootings of law enforcement officers across the country.
The Association of Los Angeles County Deputy Sheriffs also released a statement earlier this week condemning "in the strongest possible terms" the alleged hoax by one of their own union members, and apologizing for the "unnecessary strain" it put on the local community during the citywide manhunt that included the sheriff's department deploying a helicopter with police snipers patrolling the skies.
"Not only does it bring discredit to the department and our deputies, it jeopardizes the trust and good faith we ask for from the public and elected officials," reads the union's statement. "Worst of all, it's a slap in the face of deputies who have been shot in the line of duty, and to the families of those who paid the ultimate price for their service."