— -- After former New Hampshire prep school student Owen Labrie was convicted of sexually assaulting a classmate in August, he was released on bail pending an appeal and went to live at his mother's home in Vermont, where he said he spent his time studying, responding to supporters' letters and building a chapel on his father's property.
Today, all that came to an end when a judge revoked his bail after prosecutors accused Labrie of missing his court-ordered curfew several times. After the judge's decision, Labrie was handcuffed and led out of court to Merrimack County Jail.
But before today's hearing, here's what Labrie told ABC News about his life out on bail, according to conversations with him after his October sentencing.
The Chapel
Labrie said he was building a chapel on his father's property in Vermont.
In a photo provided to ABC News, Labrie, 20, is seen sitting on the framework that he built.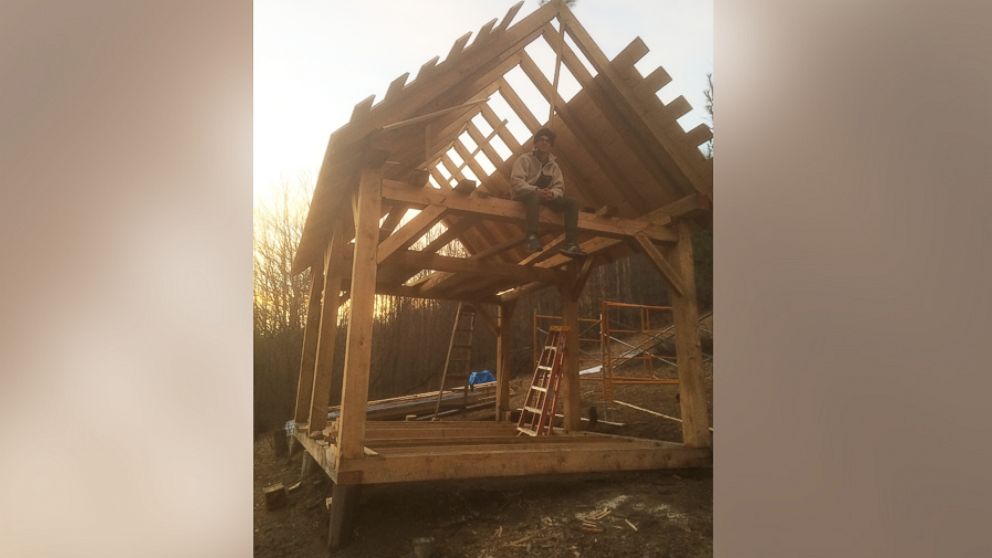 His Studies
The St. Paul's School graduate was continuing his education by taking courses at home, he told ABC News.
Letters to Supporters
Labrie said he also spent his time responding to letters from supporters.
Labrie said he'd received letters from hate mail to cheerful support.
The Case
During a trial last year, Labrie was accused of raping a 15-year-old female student at New Hampshire's elite St. Paul's School in 2014.
Labrie was found guilty in August of a felony charge of using a computer to lure an underage girl into a sexual encounter, as well as three misdemeanor sexual assault charges and one misdemeanor charge of child endangerment.
Labrie was sentenced to a year in jail for those charges but a judge then suspended the sentence while Labrie appealed the decision.
He was freed on bail but ordered by the court to remain under curfew at the Tunbridge, Vermont, home of his mother between 5 p.m. and 8 a.m. That bail was revoked after today's hearing.