— -- Balmy weather is only one reason it won't be a white Christmas in New York City.
Police and federal agents announced today they seized a "staggering" load of cocaine in the Bronx where it had been shipped from Massachusetts, and arrested two men from Puerto Rico alleged to be part of a major drug trafficking network.
Mark Soto and Xavier Herbert-Gumbs were each charged with two counts of criminal possession of a controlled substance after New York Police Department detectives and agents with Homeland Security Investigations stopped their cars Thursday evening and discovered the cocaine pressed in brick-shaped packages marked with brand names.
According to court records, the defendants allegedly transported 136 pounds of cocaine, worth an estimated $3 million.
"The sheer amount of cocaine seized in this case is staggering," New York City's Special Narcotics Prosecutor Bridget G. Brennan said. "This is the largest seizure of cocaine being transported in the region that our office has handled in recent years."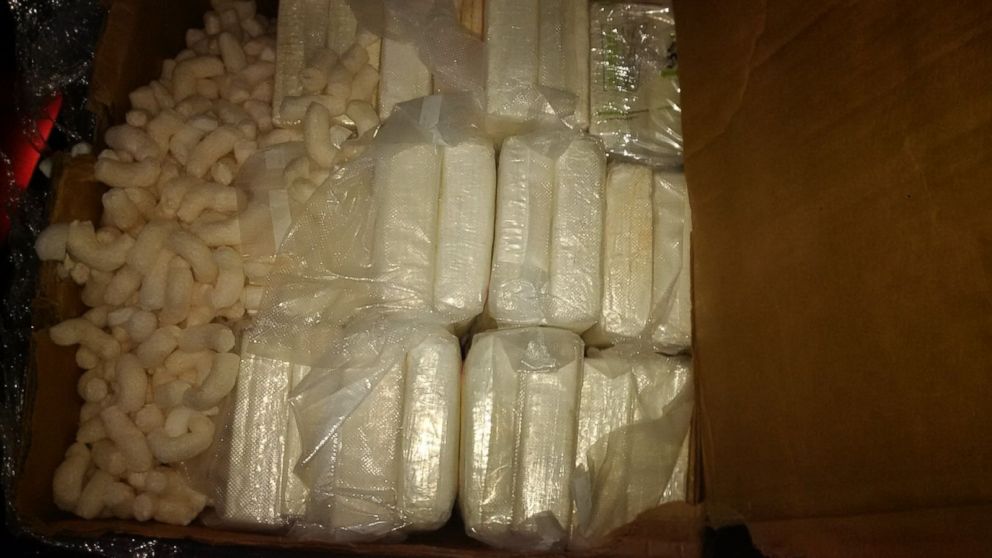 "The violence associated with cocaine trafficking and the illicit proceeds poses a major threat to our communities' welfare," said Glenn Sorge, acting special agent in charge HSI New York. "HSI remains at the forefront of combating criminal organizations that threaten our homeland by smuggling drugs into the United States."
Investigators said they searched an apartment Friday evening on the block where Soto had been stopped. They seized $6,000 and a U-Haul equipment contract in the name of "Mark Gomez," an alias they said Soto used.