A major storm is headed to the eastern half of the country, bringing snow, ice and rain from the Plains to the Northeast to the Southeast.
Over 280 flights were already canceled for Wednesday as the storm takes shape.
Here is the latest forecast:
One storm gained strength Tuesday morning, spreading heavy rain across the South.
Meanwhile, a separate storm is bringing snow to Arizona, New Mexico, Colorado and the central Plains.
The storms will merge Wednesday morning, bringing heavy snow to Minneapolis, Chicago and Washington, D.C.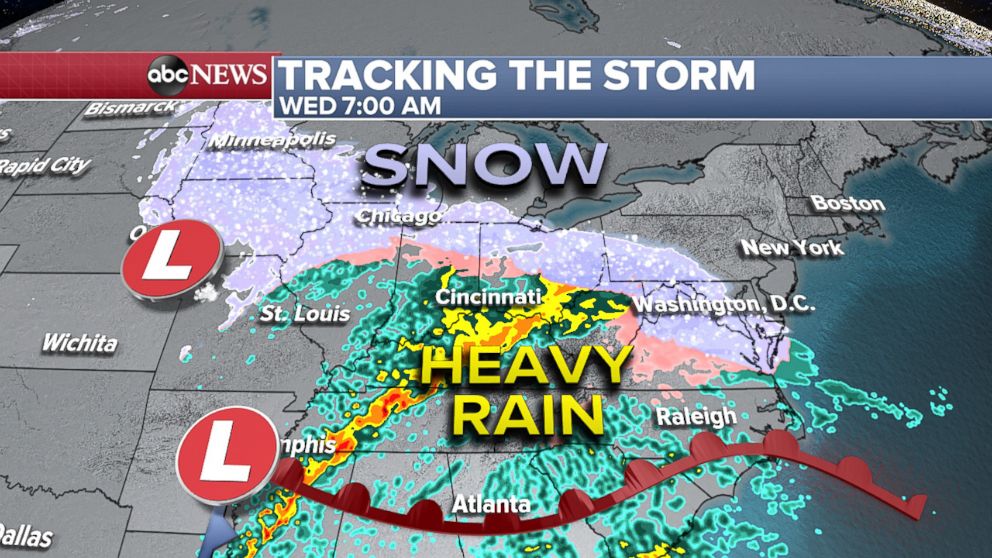 The nation's capital is forecast to see 4 to 6 inches of snow before the storm changes to ice and rain Wednesday afternoon. Areas west of D.C. could see 12 inches of snow.
A wintry mix of snow and ice will move into New York City and Philadelphia Wednesday afternoon, bringing 1 to 3 inches of snow.
Philadelphia schools will be closed Wednesday as the storm moves in.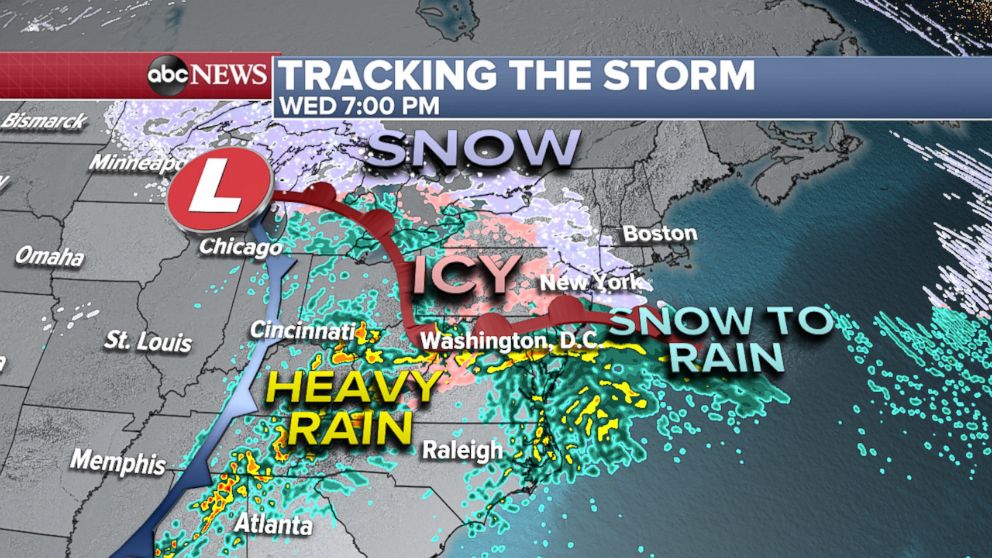 In the Midwest, Minneapolis is forecast to see 5 to 8 inches of snow while Des Moines could get 6 to 9.
Chicago is forecast to get up to 2 inches.
Meanwhile, in the South, very heavy rain will continue, with a potential for flash flooding through Wednesday night.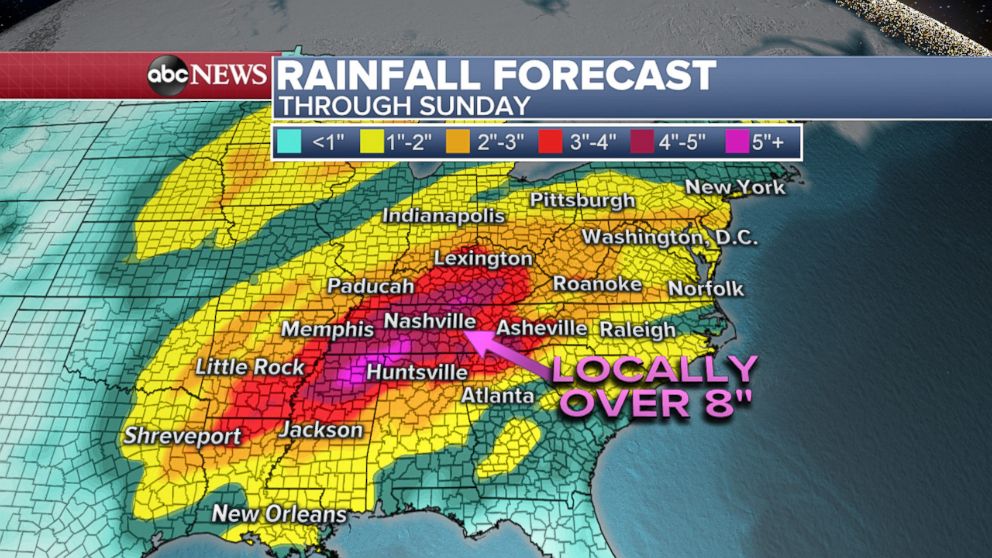 ABC News' Christine Theodorou contributed to this report.