From the moment Clark Rockefeller arrived in the town of Cornish, N.H., many in the tight-knit community had suspicions about his murky back story, according to a neighbor whose family owns a home on the same street as the kidnap suspect's property.
"He's a con, a fraud," said Sheila Gallagher, who knew Rockefeller from neighborhood cocktail and dinner parties in the former artist's colony. "You could tell that literally within five minutes of meeting him."
The newcomer with a famous name who claimed to have a large collection of original Mark Rothko paintings fashioned himself as a "philanthropist." But he had no clear job and did not always come through on the commitments he allegedly made to local nonprofit organizations and the lavish offers he would drop on neighbors.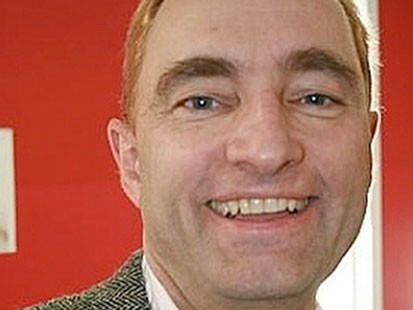 "He would say, 'Come on my Learjet,' and the day would come and there would be no Learjet," Gallagher said, adding that Rockefeller's business executive wife, Sandra, was seldom around.
Rockefeller also was paranoid about his property, erecting gates and building what Gallagher described as a moat around the perimeter of his historic house, which belonged to American Impressionist painter Thomas Dewing and is now on the market.
The one thing that was clear, Gallagher said, is that Rockefeller adored his tow-headed daughter, Reigh.
Rockefeller, 48, is the sole suspect in the alleged kidnapping of his 7-year-old daughter in Boston Sunday. Authorities say they believe Rockefeller took off with the girl for New York, where a 72-foot catamaran may await the fugitive father and his child.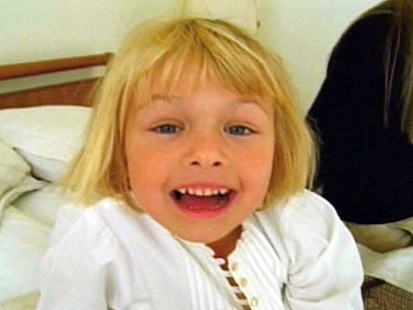 If you have any information about this case, click here to contact the Boston Police Department.
Boston police have issued an arrest warrant for Rockefeller on charges of custodial kidnapping, assault and battery, and assault and battery with a dangerous weapon.
The suspect's puzzling profile continued to evolve today as the Boston Police Department announced that they had found the SUV used in his daughter's kidnap and were interviewing a livery driver who turned himself in to authorities for questioning. At the same time, the Coast Guard continued to scour New York marinas for a yacht named "Serenity," which could be the next stop in his abduction plan.
"Federal, state and local authorities are doing a sweep of the marinas, trying to find a matching description on the vessel," Patrick Montgomery, a Coast Guard spokesman in New York City, told ABCNews.com.
Clark Rockefeller was last seen in New York City's Grand Central Station on Sunday night, about seven hours after he allegedly executed the kidnap during a visit supervised by a social worker, according to police.
Rockefeller's plan allegedly involved an unidentified male driver stopping a black SUV with Massachusetts tags in traffic near the Boston Public Gardens. When the car stopped, Boston police said, Rockefeller opened the door, hoisted the child, who goes by the nickname "Snooks," into the vehicle and climbed in. As Rockefeller and his accomplice sped off with the girl in the car, the social worker was mildly injured in an attempt to hold on to the fleeing vehicle.
Boston police officials say that a livery driver who admitted to being behind the wheel of the SUV used in the kidnap turned himself in and has been "fully cooperative" with investigators. The unidentified man had no prior knowledge of a kidnapping plot, officials said.
Rockefeller, who police say uses a range of aliases, may have been heading from New York City to Long Island to pick up a recently purchased boat called "Serenity," according to Boston police, one of several law enforcement agencies in two states working to catch Rockefeller and safely reunite the child with her mother, Sandra Boss.
Boston police detectives are sorting through stories that Rockefeller told friends in Boston about wanting to travel to Alaska, Peru, and Bermuda on the yacht, according to a high-ranking police official with direct knowledge of the case. The official confirmed to ABCNews.com that Clark Rockefeller told an aquaintance that he used "$300,000 in gold bars" to buy the boat.
Authorities are also looking into a possible credit card purchase in which Rockefeller bought two pairs of matching father-daughter outfits, the official said.
Boston police released images this afternoon of a pair of dresses that Rockefeller recently bought that Reigh might be wearing.
Montgomery, the Coast Guard spokesman, declined to offer additional details about the search for the catamaran, which would be capable of long trips, including ones to Bermuda or the Caribbean.
International Cooperation
Even if Rockefeller succeeds in leaving port to make a run for a foreign country by sea, local authorities may be waiting for his arrival. Douglas McNabb, a criminal defense lawyer who specializes in international extradition, told ABCNews.com that local authorities in foreign countries typically cooperate with U.S. law enforcement to track down, arrest and extradite fugitives.
Though Rockefeller is not a descendant of John D. Rockefeller, the wealthy New York industrialist, he apparently did not dissuade other people from assuming they may be related.
When the Rev. Brian Marsh of Trinity Church in Cornish, where Rockefeller and Boss attended church until about two years ago, asked about Rockefeller's famous last name, he said Rockefeller didn't answer him directly.
Instead, he took out a pocketknife with the name "Nelson Rockefeller" on it, Marsh said. "He implied a connection."
John Hammond, chairman of the local board of selectmen in Cornish, said Rockefeller claimed he worked as a physicist. "Things were always kind of vague with him," Hammond said. "I never got concrete answers. He never really talked in specifics."
Fraser Seitel, a spokesman for the John D. Rockefeller family, told ABCNews.com that Clark Rockefeller is not a descendant of the wealthy industrialist family of New York.
Boston police say the kidnapping suspect has used several names in the past, including J.P. Clark Rockefeller, James Frederick, Clark Mill Rockefeller and Michael Brown.
Detectives are working on trying to determine the work history and identity of Rockefeller. "We have a team assigned to work 'Who is Clark Rockefeller?' No one seems to know who this guy really is,'' said the official with knowledge of the case.
'Very Involved' With Daughter
Clark Rockefeller and Boss, who reportedly married in the early 1990s on the Massachusetts island of Nantucket, divorced in 2007. A judge impounded the divorce case file at the couple's request.
Boss, an executive level consultant who attended Harvard Business School, was awarded custody of their daughter and successfully changed the child's name from Reigh Rockefeller to Reigh Boss.
Rockefeller was allowed supervised visits with his daughter. On Sunday afternoon, when the alleged kidnapping took place, the child and her mother were in Boston from their current home in London so that Rockefeller could see his daughter.
Rev. Marsh said that Rockefeller was "very involved and loving toward his daughter."
"The Clark that I knew was very affable and friendly," he said in an interview with ABCNews.com. "There was nothing that was evident that would have been considered terribly unusual. He was very solicitous toward his daughter."
Marsh described Reigh as "an extremely bright, engaging child."
"She was friendly, very curious; really a wonderful little girl," he said.
In the hours after the alleged kidnapping, Sandra Boss did not request an Amber Alert, telling Boston police that her ex-husband "wouldn't hurt a fly,'' and added that she did not think Reigh "was in any danger," the Boston police official said.
But the Massachusetts State Police broadcast an Amber Alert for the girl after her mother admitted that Rockefeller "had a tendency to be mean to the girl when she was bad,'' the source said.
Ordinarily, Massachusetts officials do not use the Amber Alert system for custodial kidnappings, but after the social worker was injured trying to stop the SUV that snatched up the child and her father, investigators agreed that there should be a statewide manhunt for Rockefeller and his daughter, said BPD spokeswoman Elaine Driscoll.
"There was someone injured, and there was obviously a very elaborate plan, so we thought it was appropriate to use the Amber Alert system,'' Driscoll said. New York City Police declined to broadcast an Amber Alert, even after Rockefeller was reportedly spotted at Grand Central Terminal.
Boston Police, along with FBI agents and State Police investigators, have set up a command center in the BRIC intelligence unit at BPD headquarters to handle the phone calls that have flooded in from tipsters, Driscoll said.
Rockefeller is a former board director of the Algonquin Club of Boston, a private dining club founded in 1888 that is just blocks from where the alleged kidnapping took place. Lassaad Riahi, the general manager at the Algonquin Club, told ABCNews.com that Rockefeller resigned his membership from the club three months ago "on his own terms."
Sandra Boss, the child's mother, is a senior partner in the London office of McKinsey & Company. She has done consultant work for New York Sen. Charles Schumer and New York City Mayor Michael Bloomberg, and has ties to the Metropolitan Museum of Art in New York and the Museum of Fine Arts in Boston.
A message left by ABCNews.com at the Four Seasons hotel, where police say Boss and her daughter were guests, was not returned Monday. Boss has since checked out of the hotel.
Alison Goodwin, a spokeswoman for the Massachusetts Child Welfare Agency, told ABCNews.com that the department has had previous interactions with the Rockefeller family.
Reigh is 4 feet tall, weighs 50 pounds and has blond hair and blue eyes. She was last seen wearing a pink-and-white sun dress and red shoes.
Clark Rockefeller is 5 feet 6 inches tall with a stocky build, thinning blond hair and blue eyes. He was last seen wearing a blue Lacoste shirt and khaki pants.