The memorization drills 4-year-old William Nelson were taught by his parents helped police reunite him with his father after his mother was murdered during a home invasion.
Eddie Nelson told ABCNews.com today that his son was able to give police his address and his parents' cell phone numbers after a Maryland couple found him at an Ohio highway rest stop and called 911 hours after his mother had been shot and killed by an intruder who police say is now in custody.
"We've been drilling him with that since he could talk," Nelson said, so that "if he was scared or something, he could do it without thinking."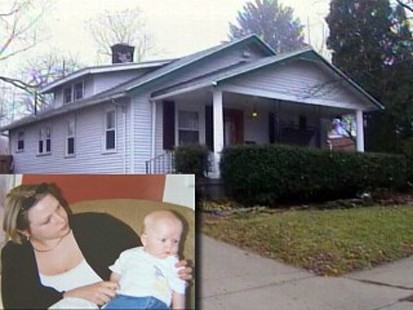 Jennifer Nelson was found shot to death Friday in the hallway near the front room of their Dayton, Ohio, home.
Police arrested Charlie W. Myers, 22, on aggravated murder charges, after finding a Nelson family car that was reported stolen near his Columbus, Ohio, home.
William's information about the murder and a description of the suspect also helped police, according to Montgomery County Sheriff Phil Plummer.
Plummer said William told police that "a stranger killed his mother. He's a very intelligent young man, luckily."
Myers "implicated himself " in the crime, Plummer told ABC News.
William is now home with his father after being examined at a children's hospital, while police continue their investigation.
Plummer said Myers will likely face more charges, including kidnapping, when the sheriff's office takes the case to prosecutors Tuesday. Two other suspects were questioned and may face conspiracy charges, Plummer said, but police believe Myers acted alone during the actual home invasion, murder and kidnapping. It was not immediately known if Myers has a lawyer.
Nelson said he was at work Friday evening -- at one of three jobs he holds down so his wife can be a stay-at-home mom -- when sheriff's deputies came to notify him that his wife had been shot to death and that his son had been recovered from the rest stop about a half-hour away from their house.
Tracking a Killer
Nelson's 1999 Honda Accord had been stolen in Columbus the night of Dec. 16. Nelson said he had been attending a concert and, wanting to take as little as possible into the venue, left his keys in the console.
The car, he said, was found the morning after his wife's murder, parked down the street from their home. His mother-in-law's Oldsmobile Alero had also been taken from the house. Plummer said that car was located by a resident in Columbus after police released information on the vehicle.
Nelson said that while William bears no physical scars from the incident, he's having a hard time coping with what he saw.
"He's terrified," Nelson said of his only child. "Loud noises are just really disturbing to him."
When one of William's young cousins knocked a toy truck down the stairs, he "just from the noise from that, he jumped a mile."
Nelson said William hasn't said much about that night, only about two or three statements, and he's not going to push him. The boy will be seeing a counselor to deal with his fear and grief, Nelson said.
"He still smiles every now and then," he said, adding that William's fifth birthday is Saturday.
While he's taking care of his son, Nelson is also busy planning funeral arrangements for his wife of four years.
"She was probably one of the best people you'd want to meet," he said, choking up. "She lived her life for me and William."
The two met a decade ago while working together at a grocery store. They dated on and off for the next six years before getting married.
The night his wife died, William's pajamas had been laid out for him. His wife, he said, was probably fixing herself something to eat before she gave William a bath and put him to bed.
"This was just a senseless murder," he said. "There was no reason for this guy to do this to my family."
Nelson said he believes Myers found his home using the information in the glove compartment of his car. Nelson says he thinks he drove to his house and, frustrated when he couldn't open the door, kicked it down.
"He could have taken everything from my house," he said. "He did not have to kill her."