Police arrested a man and charged him with killing a woman who had advertised masseuse services on Craigslist, law enforcement officials announced today.
Philip Markoff, 22, of Quincy, Mass., who was arrested at approximately 4 p.m. today, was also charged in an attack on another woman who had advertised sexual-related services on Craiglist, police said.
He was charged with murder in the shooting death of Julissa Brisman at the Copley Marriott Hotel April 14. He was also charged with armed robbery and kidnapping in an alleged attack on another woman April 10 at the Westin Hotel, according to a statement released by the Boston Police Department.
Markoff is a Boston University medical student who was originally from upstate New York and was engaged to be married, police sources told ABC News.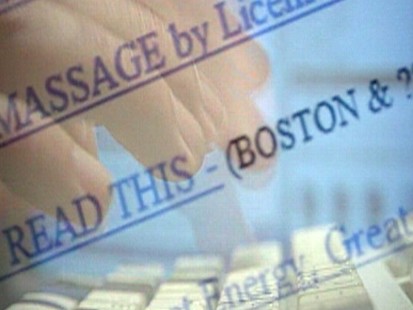 Police were executing a search warrant at Markoff's Quincy home this evening, sources told ABC News.
The arrest came just hours after Warwick, R.I., police released new pictures of the man they believe is responsible for the attempted robbery of a woman at a Holiday Inn there last week.
Police in both Boston and Rhode Island have said they believe the attacks may have been carried out by the same person.
Earlier today, investigators released a clear photograph of the suspect taken during the most recent attack in Warwick. A series of images show the suspect inside the Holiday Inn Express Hotel last Thursday evening, the scene of an attempted robbery of a woman.
The man seen in the pictures taken in the hotel closely resembles the man seen in a surveillance camera photo that was released after Brisman was found dead in a Boston hotel just days earlier.
Detectives also have a match among plastic zip-tie cuffs used to bind all three women.
Two law enforcement sources told ABC News that the plastic restraints were being investigated after they were used to bind the hands of the victims.
"Detectives are aggressively pursuing a number of promising leads," Boston Police Department spokeswoman Elaine Driscoll told ABC News earlier today, refusing to comment on the plastic cuffs.
The man captured on a series of surveillance cameras in Boston's upscale Back Bay was a 20-something, clean-cut blond man who was seen leaving a luxury hotel where police said Brisman, a masseuse, was shot and killed just moments before in her room.
Brisman's death is the second in a series of crimes against women who police say advertised on Craigslist.
The first crime happened Friday, April 10, at the Copley Square Westin hotel in Boston. Police say a woman, who had advertised exotic services on Craigslist, was held at gunpoint, bound and robbed of $800.
Then, Tuesday night, April 14, Brisman was killed at the Marriott, just next door.
Finally, late Thursday night -- an hour south in Rhode Island -- there was a similar attempted robbery.
Police said all the women were tied up and threatened at gunpoint. It is believed that Brisman may have tried to resist her attacker as he tried to bind her wrists, and was shot.
Boston police are working with police in Rhode Island to determine if the cases are connected.
Making the Connection
A common thread among all of the victims is that they all had posted Craigslist advertisements for some sort of massage or exotic dance. Investigators say that's a vulnerable venue to offer personal services.
Former FBI agent and ABC News law enforcement expert Brad Garrett said Craigslist is a first choice for many looking for sexual services.
"By some sources, it's one of the leading avenues to promote prostitution because it's so easy," he said. "You place an ad, you say, 'Come to Hotel X, at a time and date' and a service is provided. It's really an ideal environment for criminals."
Earlier this year, New York radio anchor George Weber was murdered in his Brooklyn apartment, and police said they believe the killer answered Weber's Craigslist advertisement offering $60 for "rough sex." Weber was stabbed more than 50 times.
Gay Talese, an author who writes on the sex trade, whose most popular book, "Thy Neighbor's Wife" came out long before sites like Craigslist existed, said such sites are making the problem much bigger because the players are anonymous.
"It's instant communication, it's instant sex, it's sometimes instantaneously a tragic situation," Talese said. "The reason it's definitely bigger is because any sense of caution or guilt associated with sexual interchange of a commercial nature is eliminated now."
Just last November, Craigslist entered into an agreement with 40 state attorneys general to eliminate some of the anonymity by requiring credit cards to post these erotic ads.
The company CEO told ABC News they are deeply saddened by the events and are "evaluating the incident to see if they can better protect Craigslist users."
But experts say little can be done to prevent criminals from using the Internet to stalk their prey.
After the arrest today, Craigslist CEO Jim Buckmaster issued a statement, saying, "We are very pleased to hear that the person alleged to have committed these crimes has been arrested, and we will continue to provide law enforcement agencies with any assistance necessary to prosecution of the case."