— -- Every day, about 350 languages are spoken in American homes, according to 2015 U.S. Census Bureau data, with one in five residents speaking at least one language other than English. In the various cultural corners of Detroit, Michigan, a small organization is working to celebrate and embrace that diversity.
Once a month, Relato:Detroit, a storytelling project, provides a small stage for immigrants and bilingual performers to tell their stories the way they would speak at home. At these events, languages blended with English like "Spanglish," "Porglish," and "Chinglish" are the norm, allowing speakers of Spanish, Portuguese and Chinese to share their stories. Each gathering offers a different theme and featured speaker, and audiences get to hear an unfiltered version of storytellers' tales.
For example, last month's event focused on the theme of love and featured Rabbi Herschel Finman. He recounted his love for Sabbath in a mixture of Yiddish and English.
The project's founder, Jeni De La O, said she doesn't want storytellers to worry about translation, so she works with performers to make sure audience members can follow the story based on context.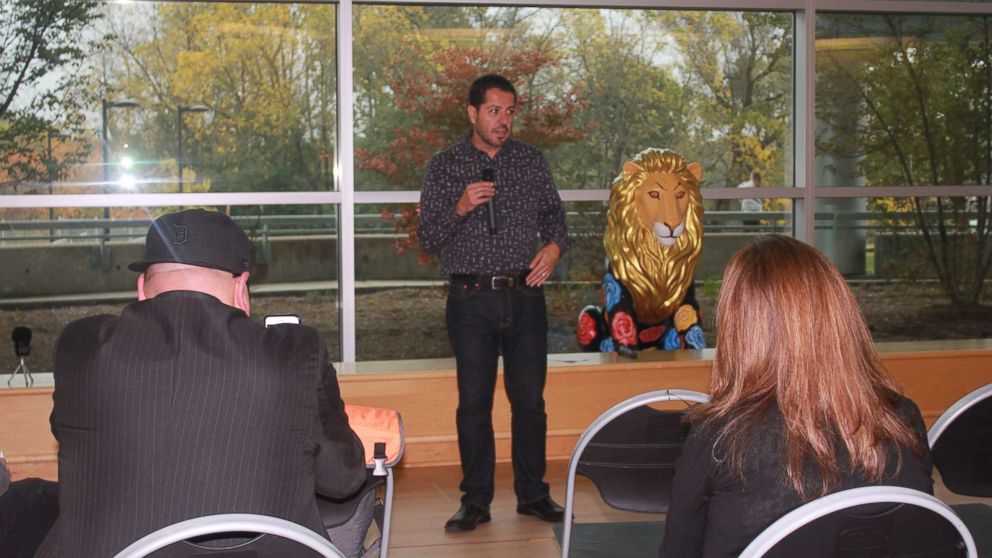 A first-generation Cuban American from Miami, De La O is a bilingual performer herself. The frustration of having to translate and explain different cultural norms as she went along led her to envision a platform that allowed bilingual people to speak freely, which later inspired her to start her own storytelling project. Relato:Detroit's slogan is "leave your translator at the door."
"To cage that innate tendency [to speak in multiple languages] inhibits them to tell a story naturally," De La O told ABC News.
Adolfo Campoy, an immigrant from Spain, echoed this sentiment as he performed in Thursday's Hispanic Heritage Month event at Oakland University in Michigan, where he works as a Spanish professor.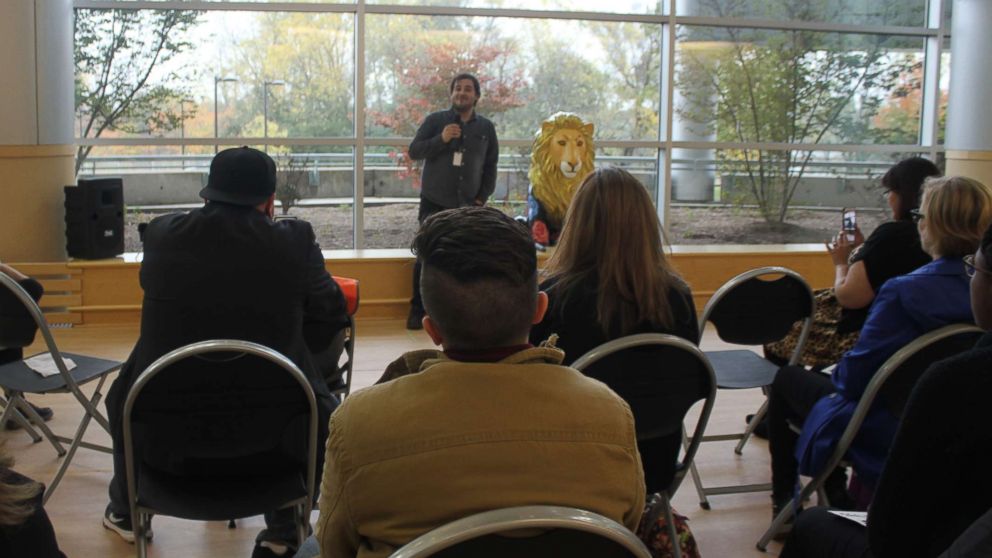 "We often forget many people around the world are bilingual and trilingual; it's their natural state of being," Campoy told ABC News.
At the event, Campoy told a three-part story on the way Spanish speakers pass on knowledge and wisdom through refranes or "sayings." From his bedtime routine with his children to his experiences of working as a pro-bono translator for seasonal farm workers, he told one tale after another to the audience.
Jiyong Pak, a Korean American who is also fluent Spanish, spoke of her adventures in Peru. She said she accidentally stumbled into a prostitution ring in the Peruvian jungle, Puerto Maldonado. Through that experience, she told ABC News, she learned the importance of not only language but also our connection to each other as human beings.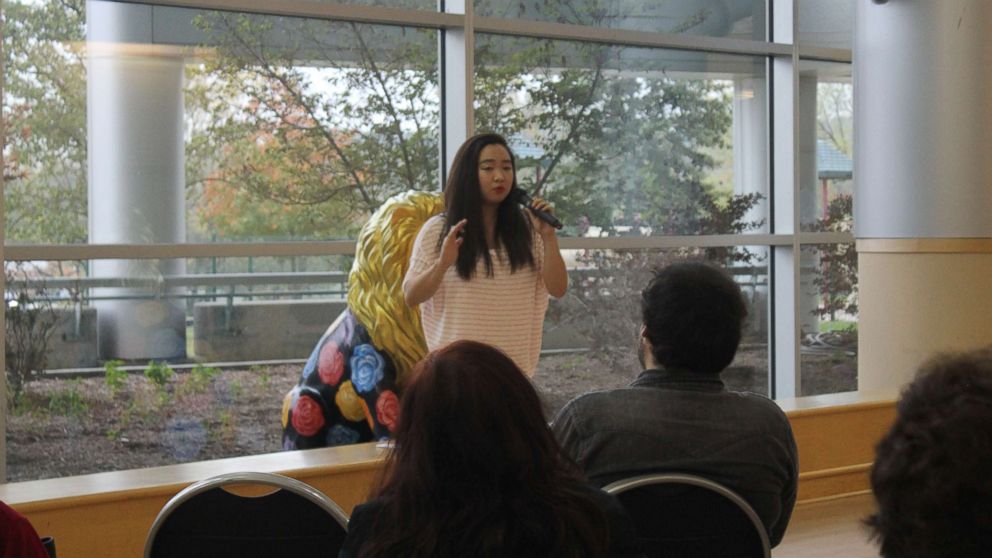 De La O said she had a similar realization when she first moved to Detroit. She remembered walking into a grocery store in Dearborn, Michigan and overhearing families switching between English and Arabic. "In that moment, it felt a bit isolating," she said.
But the more she thought about it, she said she realized their linguistic and cultural differences shouldn't be "something that isolate or divide us." Instead, she said, those differences allow people to find beauty in all that makes us unique and human.
Even though English is the de facto national language in the United States, the country has never been monolingual. There are at least 126 languages spoken in Detroit homes, according to 2015 Census data. The beauty of storytelling from such diverse perspectives "is that it allows people to enter a room filled with strangers and by the end of the night we would feel like family," De La O said.
In the face of rising reports of intolerance and anti-immigrant rhetoric, she hopes to expand Relato:Detroit to other cities around the nation and continue to share more stories that will bring different communities together.
Many repeat performers for Relato:Detroit said they are grateful for De La O's budding platform. Ber-Handa Williams, who teaches Spanish, told ABC News the project "allows folks to bring their whole selves to the experience and folks like me to walk both worlds as a bridge."
Myrna Segura, a community organizer and actress from Mexico, told ABC News she felt "vulnerable and empowered at the same time" to be able to perform in both English and Spanish. She believed her storytelling helped create "a sound and intangible vision, a feeling of who we are."
"We live in a time where any difference is polarizing," De La O said. "We should instead create bridges and find unison in diversity."