— -- A firefighter from Clinton Township, Michigan, recently paid a family's outstanding $1,023 power bill to help them get back the electricity needed for their son's "life support."
Christy Stone, 49, told ABC News today that she and her husband's house lost power a few weeks ago after they hadn't made their electricity bill.
She immediately called 911 because son Troy Stone, 18, who has Duchenne muscular dystrophy, relies on an electrically powered ventilator to "breathe and stay alive," she said.
"We've been going through a lot and got behind on a lot of stuff," she added.
She explained her family has been overwhelmed with medical costs, given that she has a 15-year-old son who also has muscular dystrophy (though he doesn't need a ventilator but relies on a wheelchair).
Firefighter Ryan McCuen responded to the emergency call Christy Stone put in that day.
"When she explained the unpaid bill, her family's situation and how she didn't know what to do, it was a no-brainer for me," McCuen, 35, told ABC News today.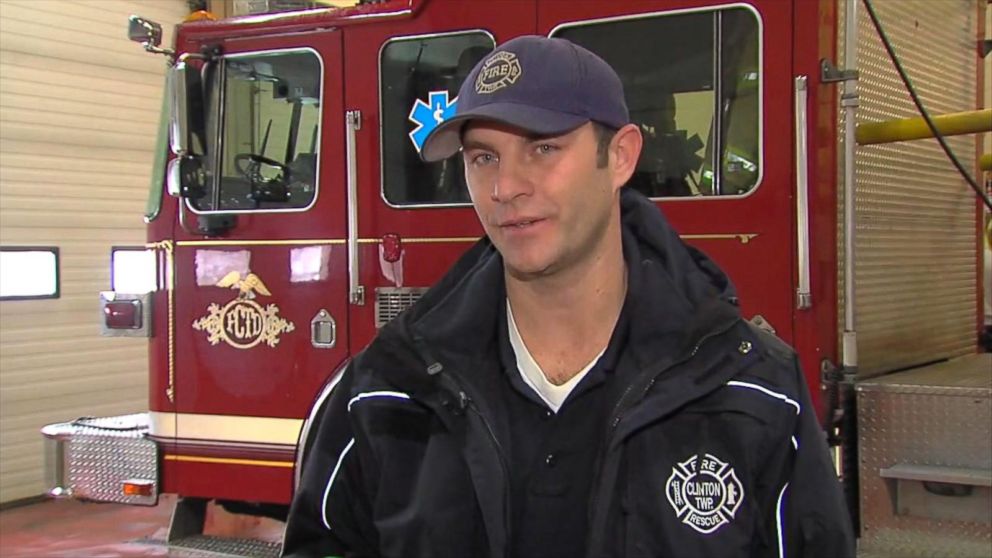 While Troy was taken to a hospital to get his ventilator hooked up to power, McCuen called the power company and paid for the family's bill, he said.
Stone said that when McCuen told her what he'd do, she was "in complete shock."
"I looked at him like, 'What?!'" she said. "Then I just gave him a hug."
The power was back on within 20 minutes of the call, and Troy got to return home a few hours later.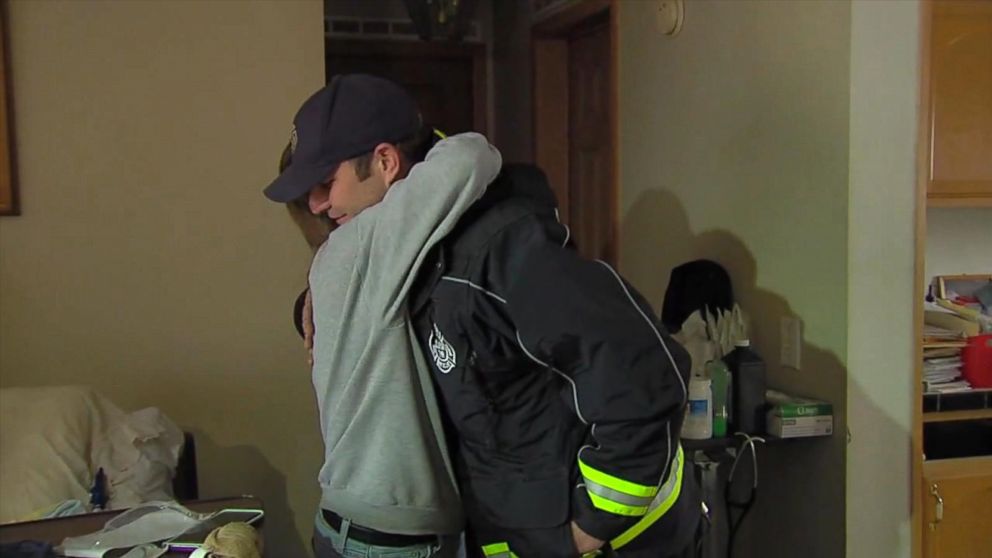 The Clinton Township Fire Department chief caught wind of McCuen's act of kindness, and though McCuen wanted to keep quiet, the chief shared his story. It ended up being a good thing because hundreds of people who've heard the story have since approached Stone and her family to offer help.
"Someone donated a generator and said he would come out today to help us hook it up," Stone said. "Our GoFundMe to help raise money for a lift van for my sons to fit their wheelchairs has been getting a lot of support now."
The mother said she's so "excited and thankful" for the overwhelming kindness.
Stone added that as a show of gratitude, she and a friend recently delivered a balloon, thank-you card and cookies to McCuen at the fire department.
"It's just so nice to see the silver lining to everything," she said.