— -- The California wildfires have burned through so much acreage in the Golden State that the smoke is visible from space.
NASA tweeted a handful of photos of the smoke plume drifting over the Pacific Ocean on Wednesday.
The NASA photos were taken from the International Space Station, and show heavy clouds of smoke billowing from California's mountainous terrain.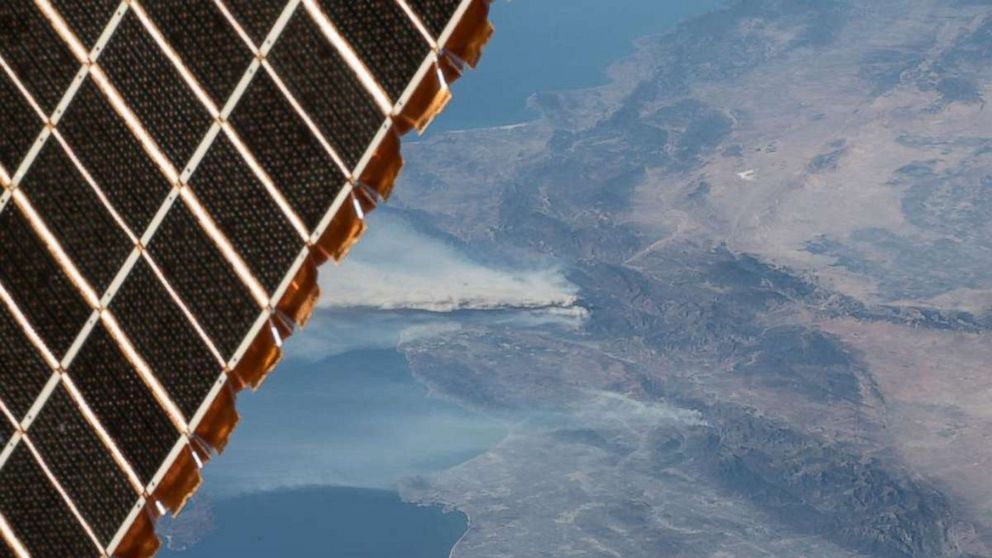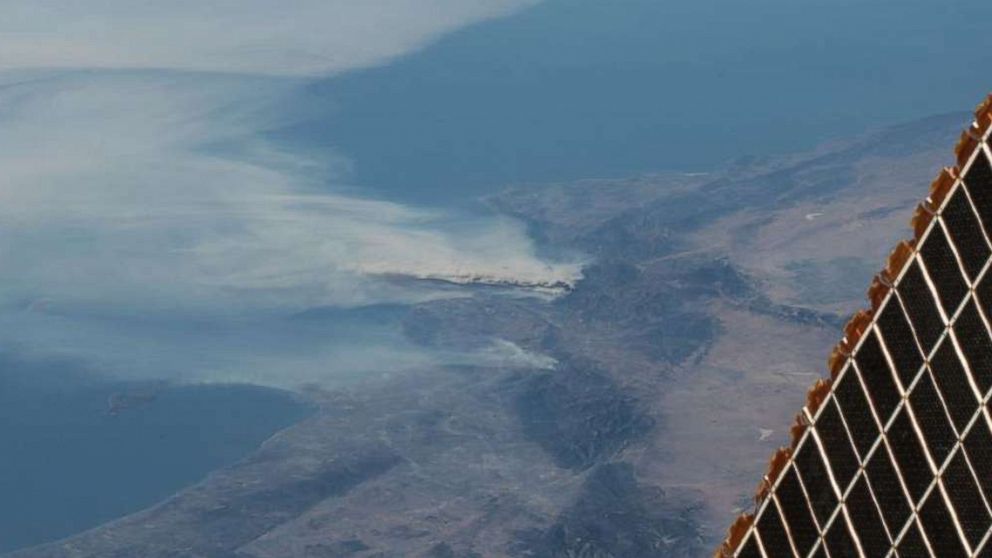 A major Santa Ana weather event with wind gusts between 70 and 80 mph, and low relative humidity are to blame for the Skirball fire, which is threatening Los Angeles' affluent Bel Air neighborhood, officials said.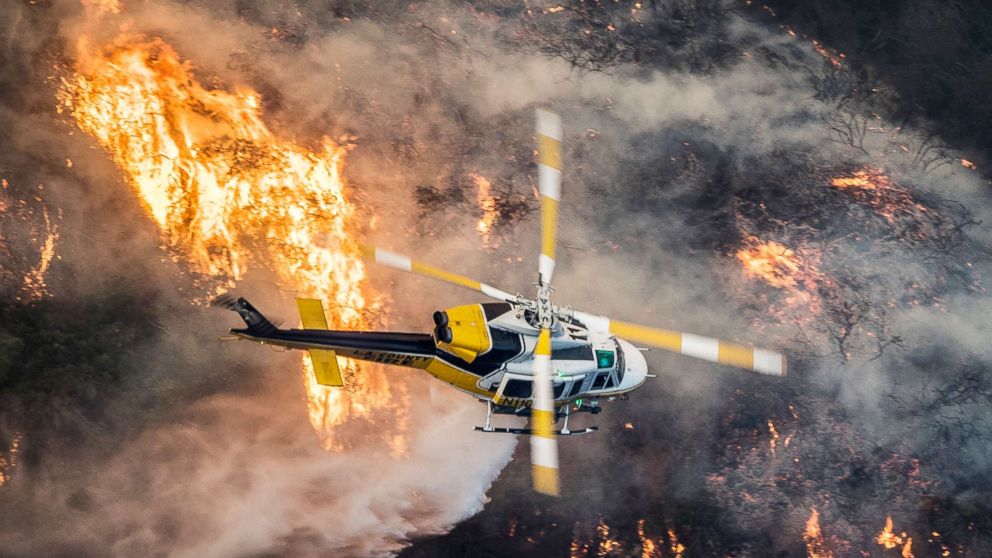 The four fires are currently blazing through thousands of acres in California, forcing residents to evacuate. Each of the fires was at just 5 percent containment or below as of Wednesday afternoon.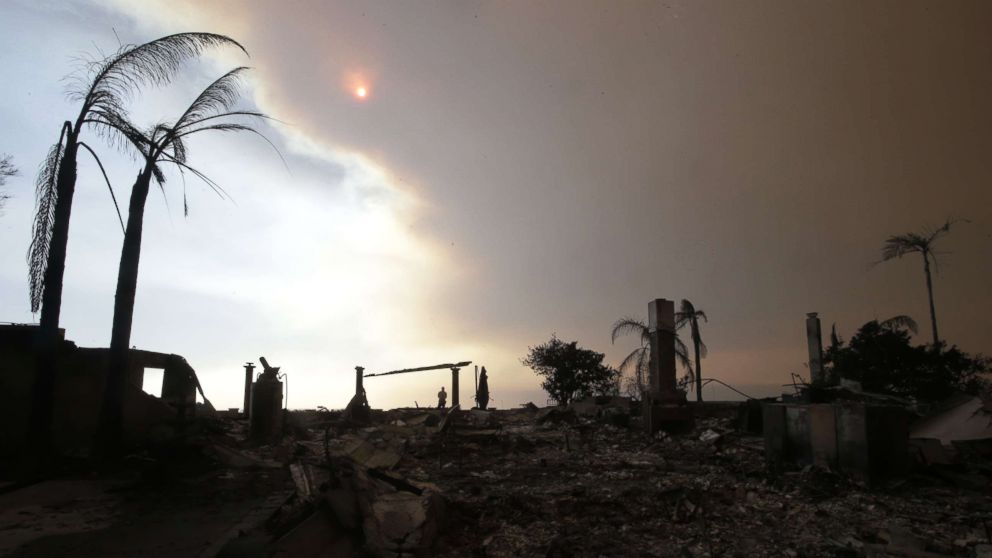 California Gov. Jerry Brown has declared a state of emergency in Ventura and Los Angeles counties.