— -- This is the public's chance to get their hands on treasure lifted from the bottom of the sea.
Thirty years after Mel Fisher scored the jackpot of sunken treasure discoveries, nearly 40 pieces of the collection will hit the auction table next month.
Fisher and his team found the $450 million lot of sunken treasure of the Nuestra Señora de Atocha in 1985, after a 16-year search, according to Guernsey's.
Guernsey's is hosting the auction Aug. 5 in New York.
A gold chalice, an emerald cross and a gold spoon are among the items from that will be for sale.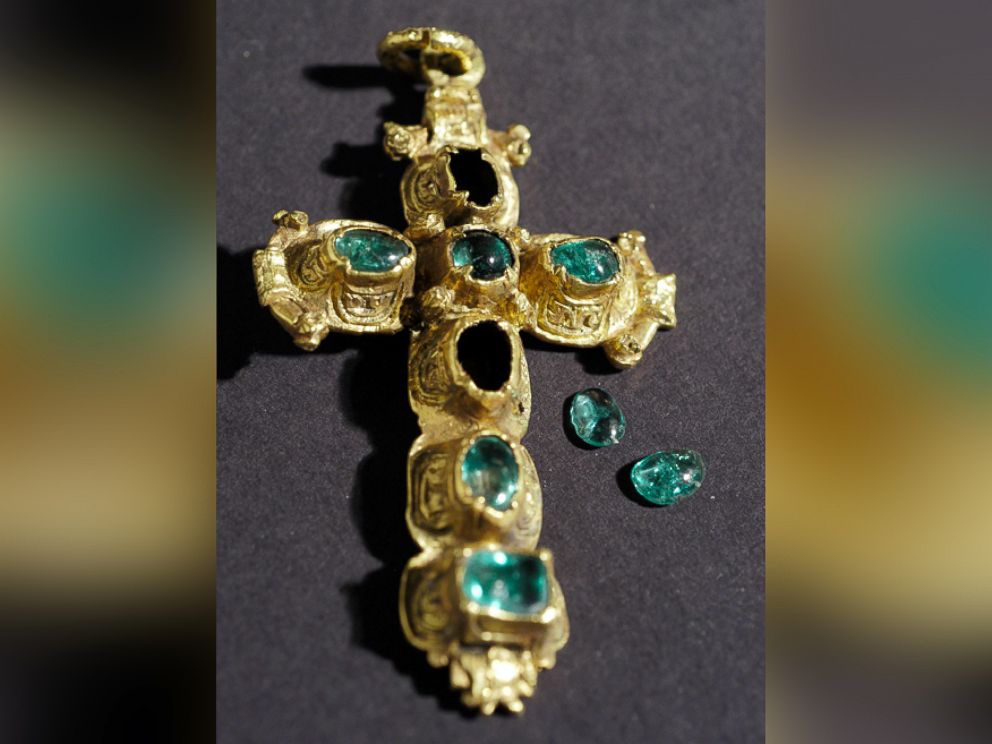 The chalice has a starting price of $200,000, according to the auction's website.
Fisher discovered more than 40 tons of silver and gold in the wreckage that dates back to 1622, according to Guernsey's.
The Atocha was a part of a fleet of Spanish ships that sank while sailing through a hurricane.
The auction also includes almost 100 silver coins found on the Atocha's sister ship, the Santa Margarita, with individual starting prices at $900.
Part of the auction's proceeds will go towards the Michael Abt Jr. Have a Heart Foundation, which works to bring automatic external defibrillators to schools across the country, according to Guernsey's.