— -- Superman fan and "Superdad" Chris Kmetz was given a hero's farewell at his superhero-themed memorial Sunday at the Northshore Senior Center in Bothell, Washington.
Dozens of friends and family came dressed in costumes of their favorite comic book characters, Chris' wife, Jackie Kmetz, told ABC News today.
Jackie dressed up as Wonder Woman while her kids dressed up as a little Superboy and Supergirl. Even villains like Poison Ivy from "Batman" and characters from other fandoms like "Star Wars" came out to celebrate, Jackie said.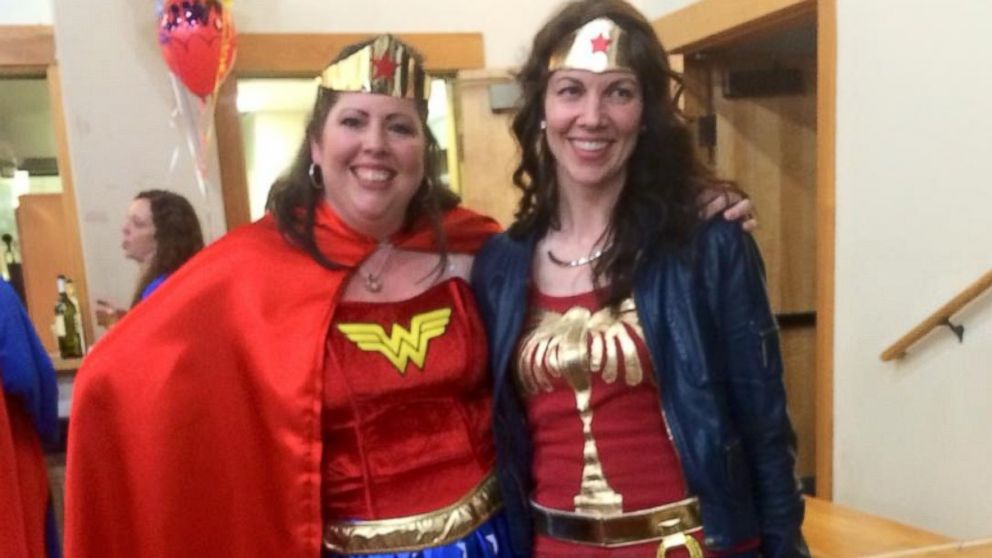 "We wanted to have a fun, kid-friendly celebration for my two little ones to remember their dad," Jackie said of her two children, ages 2 and 4. "I was so thrilled. It was the exact kind of party he would have loved."
Chris, 41, died last month after a car accident, leaving behind two kids but saving two lives through organs he donated just hours after his death, his wife said.
"In true superhero fashion, Chris passed away, but he saved two lives after donating his kidneys," Jackie told ABC News last month.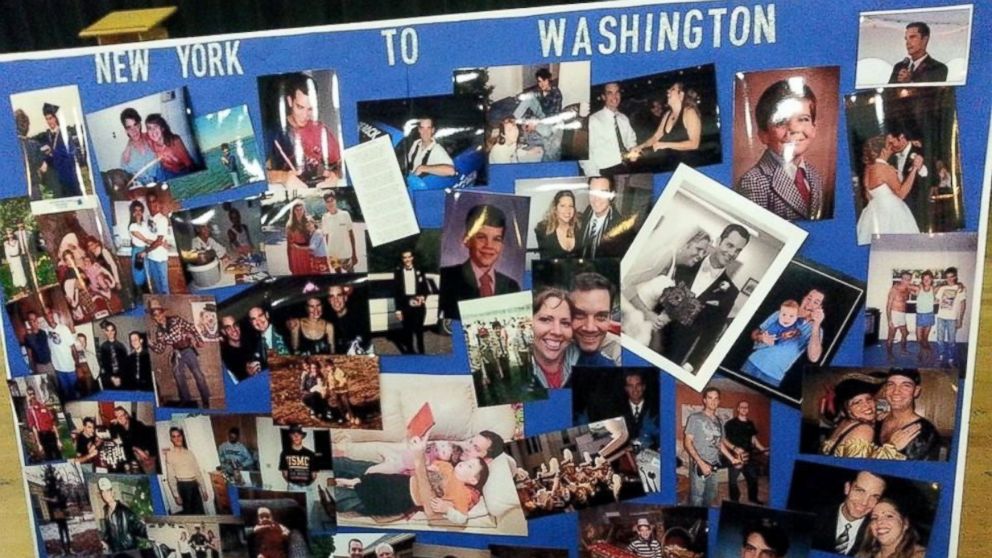 Jackie tried to include everything Chris loved in the celebration of his life, she said.
The auditorium was decorated with Superman-colored balloons. There was even a popcorn machine, a cotton candy machine and a video game corner with car racing games.
"The place was a good representation of what my husband was all about," Jackie said. "It was so much fun and there were lots smiles and laughter just as Chris would've wanted."
A few tears were shed, however, during a slideshow presentation remembering Chris' life, Jackie said.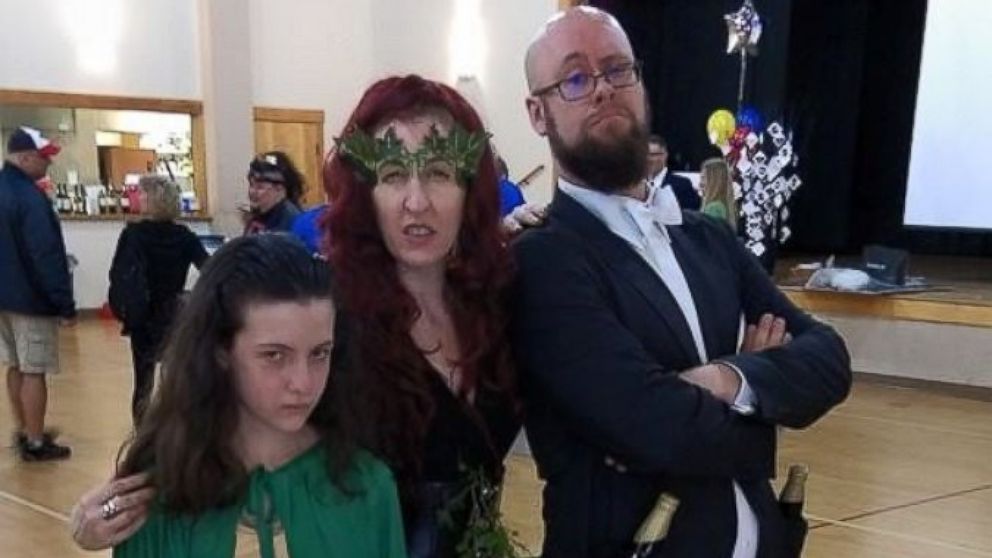 "There were all these pictures of him being goofy, and you could just see how he was our family's hero," Jackie said. "After the slideshow, we had an open mic where lots of family and friends shared good memories of Chris."
Guests also record a message to Jackie's kids in a "video interview corner" Jackie set up, she said.
"I'm not sure how much they understand now given their young age, but when they're older, they can watch these videos and learn more about their amazing dad from everyone he touched," Jackie said.