— -- U.S. Supreme Court Associate Justice Antonin Scalia, a conservative who was appointed to the high court by former President Ronald Reagan, died in Texas on Saturday. He was 79.
Scalia was the longest-serving current justice on the Supreme Court, having taken his seat Sept. 26, 1986. He died from natural causes, federal officials said.
Scalia was born in Trenton, New Jersey, on March 11, 1936. Prior to his appointment to the Supreme Court, Scalia was appointed Judge of the United States Court of Appeals for the District of Columbia Circuit in 1982. He also served as Assistant Attorney General for the Office of Legal Counsel from 1974 to 1977, Chairman of the Administrative Conference of the United States from 1972 to 1974 and General Counsel of the Office of Telecommunications Policy from 1971 to 1972.
"He was an extraordinary individual and jurist, admired and treasured by his colleagues," Chief Justice John G. Roberts, Jr. said in a statement. "His passing is a great loss to the Court and the country he so loyally served. We extend our deepest condolences to his wife Maureen and his family."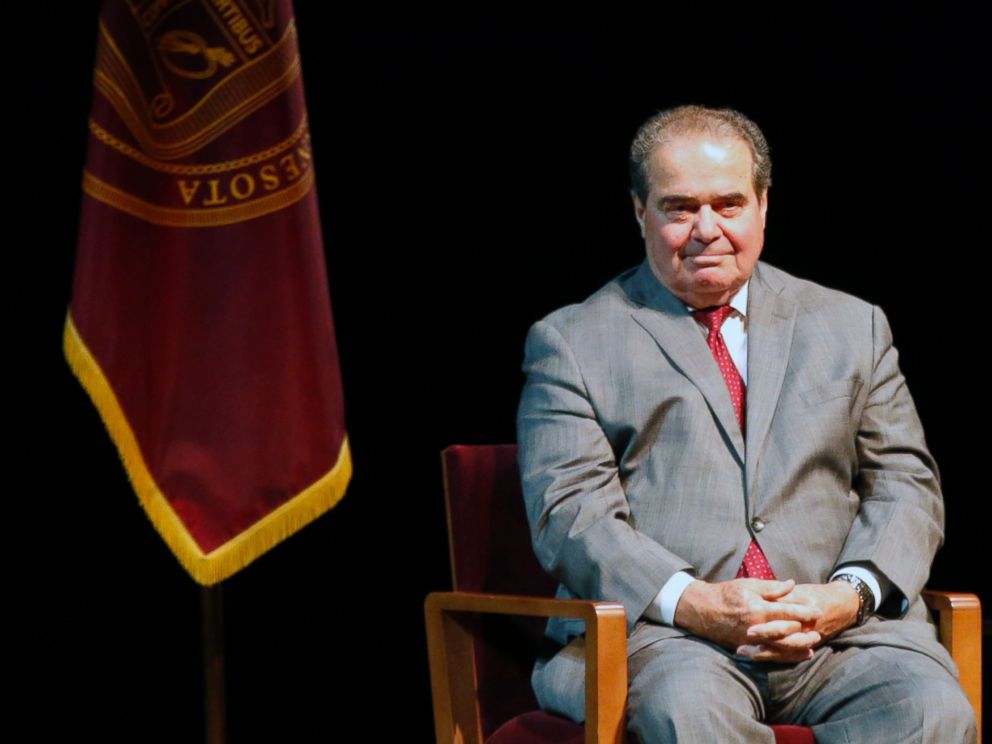 President Obama learned of Scalia's death Saturday afternoon. While delivering a statement on the late justice, he announced his intention to nominate a new one before his term ends.
President George W. Bush said in a statement, "Laura and I mourn the death of a brilliant jurist and important American, Supreme Court Justice Antonin Scalia. He was a towering figure and important judge on our Nation's highest court. He brought intellect, good judgment, and wit to the bench, and he will be missed by his colleagues and our country. Laura and I send our heartfelt sympathies and condolences to his wife, Maureen, their nine children, and the entire Scalia family."
Texas Gov. Greg Abbott said in a statement today, "Justice Antonin Scalia was a man of God, a patriot, and an unwavering defender of the written Constitution and the Rule of Law."
"He was the solid rock who turned away so many attempts to depart from and distort the Constitution. His fierce loyalty to the Constitution set an unmatched example, not just for judges and lawyers, but for all Americans," Abbott said.
"We mourn his passing, and we pray that his successor on the Supreme Court will take his place as a champion for the written Constitution and the Rule of Law," Abbott said.